Hell In A Cell: Five potential shocks for Sunday's Sky Sports Box Office event
By Abel Morton
Last Updated: 16/09/18 11:04pm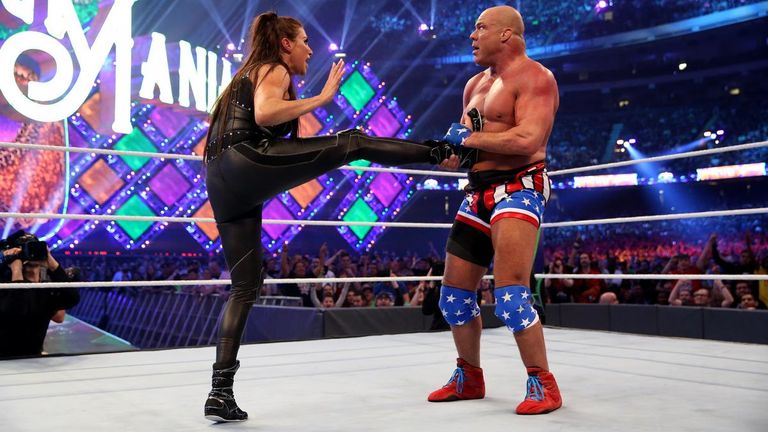 It's Hell in a Cell on Sunday night, where two huge matches are set to take place inside one of the most barbaric structures in WWE.
A friendship will implode in front of our very eyes for the SmackDown women's title plus a personal feud reaches boiling point for the WWE title.
Anything can happen on an unpredictable night like this. We take a look at five shocking outcomes that could occur in San Antonio...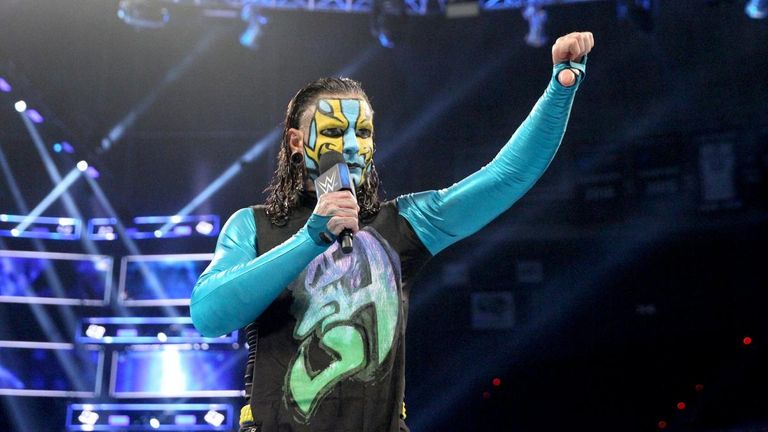 Hardy Swanton Bomb off the Cell
Jeff Hardy has made no secret in the past that it has been his ambition to have a Hell in a Cell match before his career ends. On Sunday night the Charismatic Enigma will fulfil his dream when he steps inside the cell to face Randy Orton in one of the most riveting stories in WWE today.
Hardy, who has made a career out of his daredevil, innovative and high-flying antics, could see this as the perfect opportunity to create yet another death-defying moment that will live long in the memory for one and all.
A Swanton Bomb off the Hell in a Cell structure crashing down on a beaten a battered Randy Orton will go down as one of the most iconic moments in WWE history.
Hardy has waited an eternity to have this unique match so you would have to think the former world champion has one more trick up his sleeve.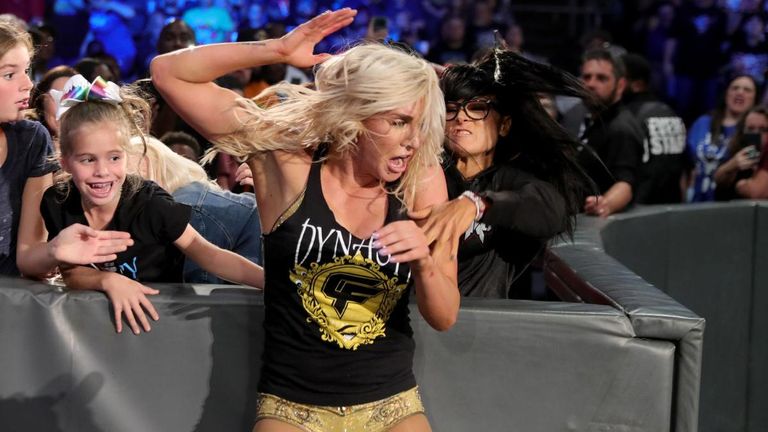 Becky Lynch and Charlotte Flair double turn
Traditionally it is easy to separate the good guy from the villain but in this case, the fans' love and admiration for Becky Lynch has led to them encouraging and championing her every move even despite her heel turn.
As the two prepare to battle it out for the SmackDown women's title, could we be in for a double turn? With the animosity being at an all-time high between the two former best friends, women's champion Flair has found herself almost playing the villain of this story despite being presented as the friend who was stabbed in the back at SummerSlam.
A shocking yet brilliant move would be to pull a double turn this Sunday that will have shades of when Alberto Del Rio beat Dolph Ziggler for the World title five years ago.
The then-heel Ziggler, took a brutal beating from Del Rio and with the fans already loving Dolph despite him being a bad guy, it was the natural thing to do - so why not do it again?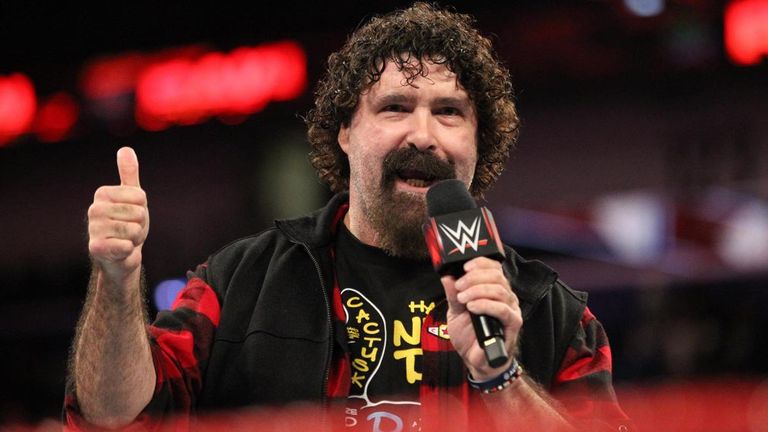 Mick Foley costs Roman Reigns the Universal title
On Raw, WWE Hall of Famer Mick Foley announced that he will be the special guest referee in Roman Reigns' Universal title match against Braun Strowman inside Hell in a Cell.
Foley also mentioned that it was Stephanie McMahon who allowed him this opportunity to step inside the Cell one more time as he wanted to leave a massive impact on the match that he made famous throughout his career.
It's no secret of the disdain that Stephanie has for Reigns as she searches for any way possible to get the Universal title off The Big Dog. So could have Stephanie struck a deal with Foley on the premise that if she allows him to officiate this match Foley would have to do something for her in return and that comes in the form of costing Reigns his title?
In a powerful promo on Monday, Foley spoke of his desperation to be involved in any capacity this Sunday night so it's not beyond the realms of possibility that he may have struck a deal with the devil in this instance...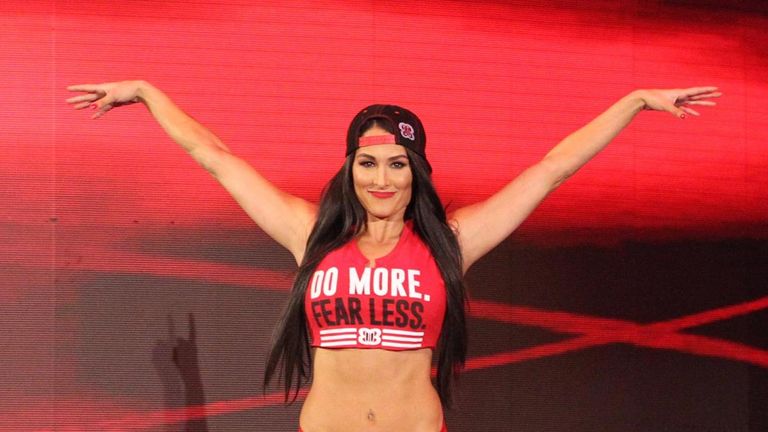 Nikki Bella attacks Ronda Rousey
With the Bella Twins back on Raw, in recent weeks they have gone out of the way to praise Raw women's champion Ronda Rousey for being a great ambassador for the women's division - but has this all been absolutely sincere?
Brie finds herself in mixed-tag action on Sunday, teaming up with husband Daniel Bryan to take on The Miz and his wife Maryse.
Sister Nikki, on the other hand, doesn't have a scheduled bout but could leave a massive imprint and send a huge statement to Ronda Rousey at the end of her Raw title match against Alexa Bliss, and immediately announce herself into the title picture.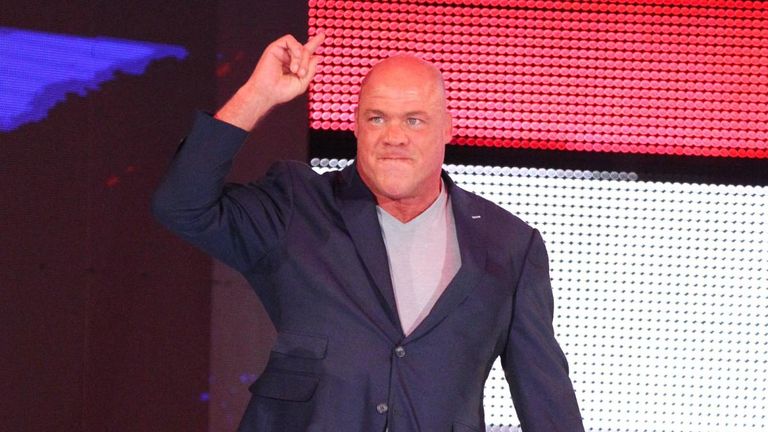 Kurt Angle announces his return to in-ring competition on a full-time basis
Since being sent on vacation by Stephanie McMahon a few weeks ago on Raw, speculation on when Angle will return to Raw has been up in the air.
It would seem strange for Angle to return to Raw and just immediately slot into his General Manager duties once again due to his estranged relationship with Stephanie McMahon.
But Angle could really stick it to Stephanie and announce on Sunday that he is to return to in-ring competition on a full-time basis.