All of the latest gossip, news and speculation from inside WWE and around the world of sports entertainment.
Nia Jax undergoes successful surgery
Former Raw women's champion Nia Jax is on the road to recovery following surgery on both ACLs.
"At home resting!" Jax wrote in a post on Instagram. "All went well. Already walking with some assistance. Sending so much love for all the well wishes from everyone!! THANK YOU!"
The expected period of rehabilitation for such a procedure is between nine and 12 months, meaning it is unlikely Jax will compete for WWE again in 2019.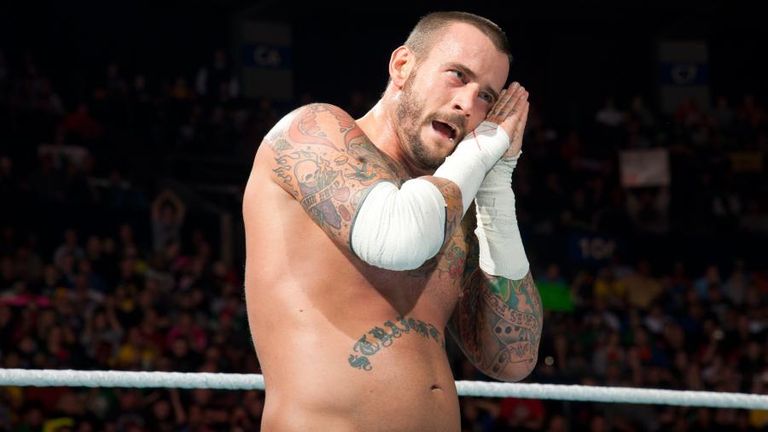 CM Punk returns at independent event
Former WWE star CM Punk was back in the ring over the Easter weekend, competing as a masked wrestler for independent promotion MKE Wrestling.
Punk delivered his trademark GTS finisher on local competitor Daryck St Holmes in front of around 350 fans at the event in West Allis, Wisconsin.
Since leaving WWE, Punk has competed twice in UFC, losing on both occasions.
Ember Moon calls out Becky Lynch
Double women's champion Becky Lynch has no shortage of challengers for her Raw and SmackDown belts, and gained one more this week, with Ember Moon taking offence at the abrasive social media game of 'The Man'...
Geez "Man"
It's one thing to make idle threats as the glorified internet troll you are, but you mocking a near career ending injury is proving you are a bully. You are just scum that needs to be taken down a notch. I'll happily oblige.

— Ember Moon (@WWEEmberMoon) April 18, 2019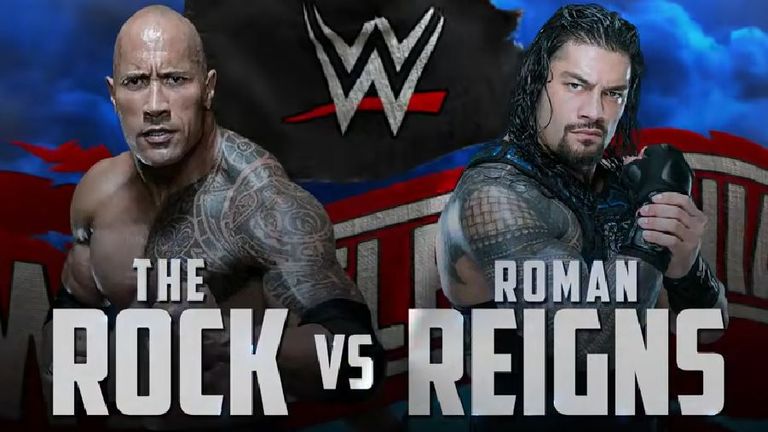 WWE teases WrestleMania 36 matches
With WrestleMania 35 in the history books, WWE have already started to build the hype for next year's WrestleMania, a pirate-themed affair which will take place in Tampa.
In an episode of online series "List This!" the company floated five things they would like to see at WrestleMania 36, which may - or equally may not - provide some pointers as to what fans can expect to see next April.
Top of the list was what would be a truly epic match between The Rock and Roman Reigns but they also mooted a match pitting Brock Lesnar against Matt Riddle, which the latter has previously spoken of his desire to do, and a huge eight-woman match between the two sets of Four Horsewomen.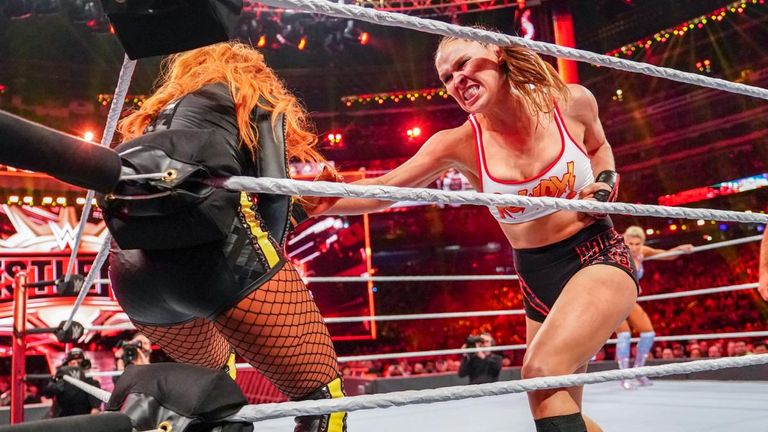 Ronda Rousey to have surgery on Tuesday?
It has been reported by several online news sources that former Raw women's champion Ronda Rousey will have surgery on a broken hand on Tuesday.
According to the reports, Rousey broke her hand during the WrestleMania main event eight days ago, in which she lost both her Raw title and her undefeated singles record.
Rousey missed last week's Raw and it has been widely speculated she will take some time off from WWE after concluding her first year in the industry.
Becky Two Belts setting sights on Bayley
Becky Lynch could face a familiar foe in her next big WWE match after former Four Horsewomen colleague Bayley found herself in The Man's sights on social media..
Hardy wants long run against The Usos
Matt Hardy is once again in possession of tag-team gold after winning the SmackDown straps with his brother Jeff last week, but has confirmed he would like to have a long run of matches against the team they defeated, The Usos.
"They are an amazing, incredible tag team, better than I even thought they were going to be," he said in a video posted on his YouTube account. "And Usos I gotta tell you this: you get all the respect from Matt and Jeff, all the respect, take it all, you get it all.
"But promise me this: I hope that on Raw and SmackDown on Monday and Tuesday I hope no one's drafted. I hope the Hardys don't go to Raw, I hope the Usos don't go to Raw, because I hope we, Usos, can do this again, and again, and again, and again, and again.
"We want another match; and then a two-out-of-three falls match; and then an Iron Man match; and then a cage match; and then a ladder match; and then a table match; and then a TLC match. Let's do it all, man, let's run the gauntlet."