All of the latest gossip, news and speculation from inside WWE and around the world of sports entertainment.
Ric Flair: I'm cleared to wrestle
Ric Flair will turn 70 in February but after a year of health difficulties he says he is feeling fit - and ready to make a shock return to the ring.
Flair had intestinal surgery in July after having an emergency procedure in autumn 2017 which left the 16-time world champion fighting for his life.
But he is in a much better place now, and said: "I had to be careful after surgery, the second surgery, for hernia issues. But I literally took it easy. I didn't do anything. And now I'm full speed ahead.
"The guys have cleared me to do anything. I've actually been cleared to get knocked down in the ring."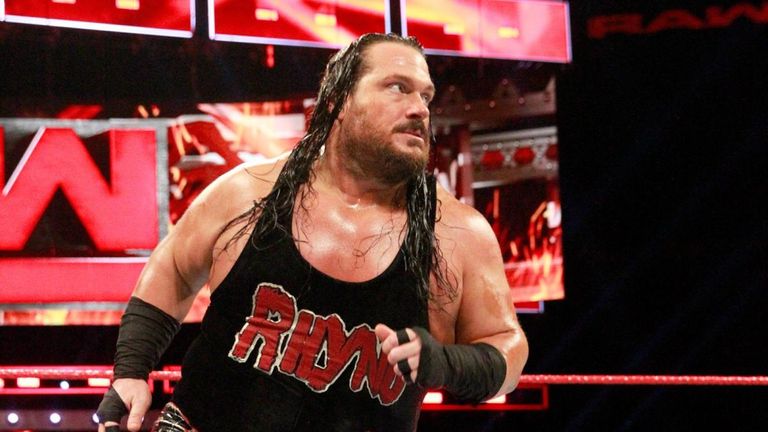 Has Rhyno retired from WWE?
Rhyno lost a 'loser gets fired' match to his now very much former tag-team partner Heath Slater on this week's Raw, meaning he must now leave the Monday night show.
But is it also the end of Rhyno's run as a professional wrestler? The rumour is he made an off-air announcement to the Houston crowd stating the time had come to hang up his boots.
The story has not been confirmed by WWE, who simply say he has been fired from Raw, meaning there could be some interesting developments to this story in the coming weeks...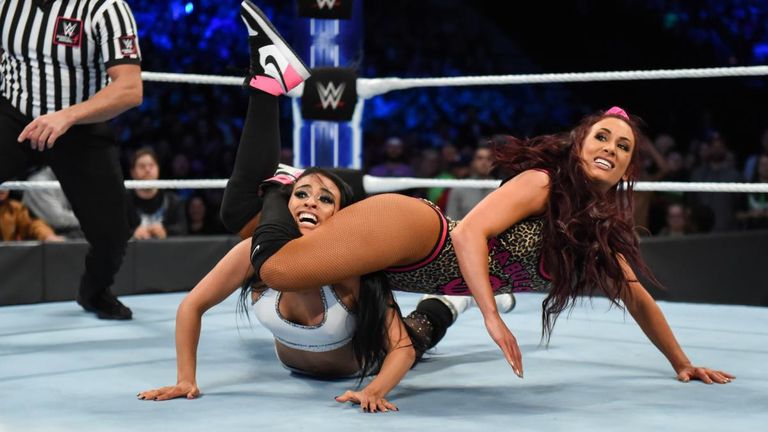 Has Miss Vega become Mrs Black?
Zelina Vega, best known as Andrade 'Cien' Almas' business manager on SmackDown has - according to a number of reports - married NXT star Aleister Black.
Earlier this year the two were involved in an on-screen storyline when Vega's interference led to Almas losing the NXT title to Black at the TakeOver prior to WrestleMania in New Orleans.
The duo featured on an Instagram video with Black undergoing some rigorous training and it seems they have now swapped fitness for fidelity with a seemingly secret tying of the knot.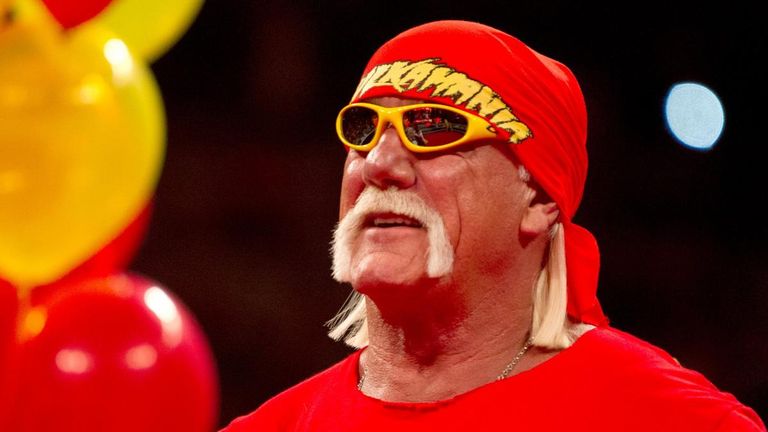 Hulk Hogan 'will never retire'
WWE legend Hulk Hogan "will never retire" from the wrestling business - according to his son, Nick.
Hogan made his first public appearance since his controversial reinstatement in the company's Hall of Fame when he hosted Crown Jewel in Saudi Arabia on November 2.
And that may just be the tip of the iceberg, as Nick Hogan told TMZ Sports: ''Well, first of all, everybody think it's a joke, but he's still like over 6'5″ and over 300 pounds. He's just a monster. And he's strong.
''It's just insane. I don't know. he always just says he loves it. He loves training. He loves the wrestling business. I don't think he'll ever quit.''
Vega putting in the work
Alexa Bliss to become Raw general manager?
According to reports in several online news outlets, Alexa Bliss is being groomed for a role as Raw's general manager.
PWInsider claims Bliss underwent more tests on her concussion injury in Los Angeles over Survivor Series weekend and no clear timetable was offered for her to make a return to the ring.
That could lead to Bliss taking over from Baron Corbin as the Monday night GM, mirroring the positioning of Paige as SmackDown's boss.
Paige thanks the fans on anniversary of WWE return
New Orleans' $175m WrestleMania payday
WWE has confirmed - in a dollar amount - the 'economic impact' WrestleMania had on the city of New Orleans as $175m, according to a study by the Enigma Research Corporation.
It is the seventh year in a row a WrestleMania has generated a revenue in excess of $100m for a host city and also yielded $23.7m in taxes.
Visitors from 67 countries descended on the Big Easy for the weekend, spending a total of $9.9m in the city's restaurants.
Yet another new hairstyle for Cena!
John Cena is growing increasingly unrecognisable from the crew-cutted star which dominated WWE throughout the Ruthless Aggression era.
Cena has made more updates to his hairstyle than he has in-ring appearances in 2018 and showcased another new do in a video wishing WWE fans a happy Diwali.
Words can't really do justice to the latest incarnation of the Cena hair, so we've captured it in photographic form in all its glory.
Triple H - surgery complete
Out of surgery, happy to report all is well. Thanks to excellent medical care of Dr. Dugas and his team and all the well wishes, messages, tweets, and texts I got over the weekend.
Road to recovery starts... NOW. #GameTime pic.twitter.com/cfEmocnDxi

— Triple H (@TripleH) November 6, 2018
When Balor met Kane!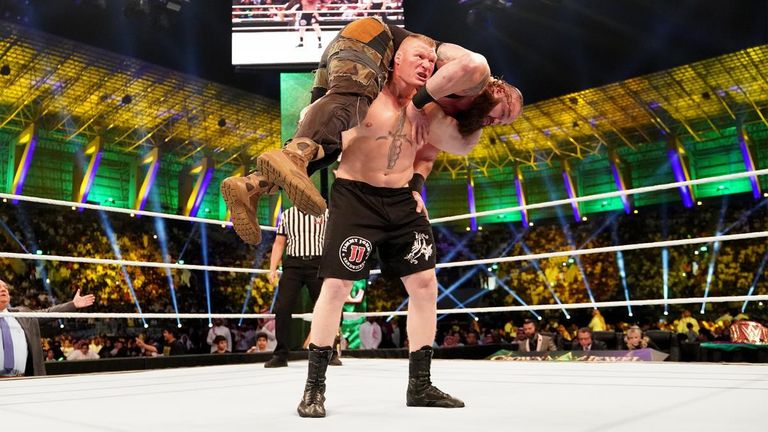 Two more dates for Lesnar?
According to a report in the Wrestling Observer, Brock Lesnar has agreed a deal to make just two more appearances in WWE.
Lesnar won the vacant Universal title by beating Braun Strowman at Crown Jewel and will compete in a champion-against-champion match at Survivor Series on November 18.
According to the report, he will then make just one more WWE appearance under the terms of his current contract, with Strowman being put forward as a potential opponent.
Royce enjoying autumnal Aberdeen!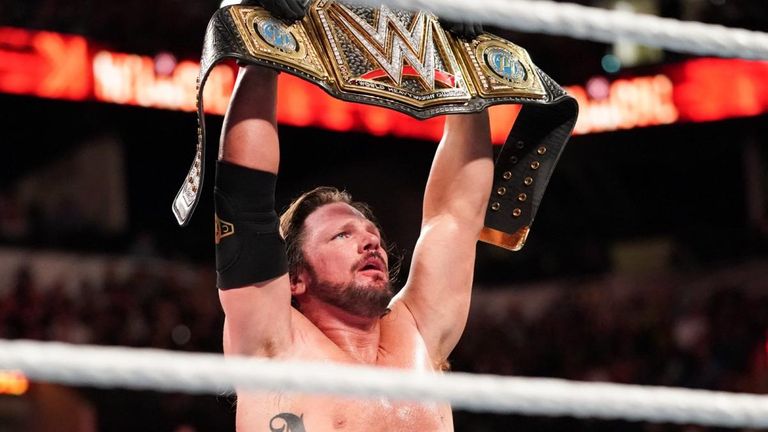 Styles enters the top 10
By successfully defending the WWE Championship against Samoa Joe at Crown Jewel, AJ Styles has entered the top 10 of the company's longest-serving champions.
Styles now has 360 days to his name with the belt and will make it a full calendar year if he is still in possession of it on Thursday.
At that time, he will also overtake the ninth-placed reign, which is currently Hulk Hogan's between WrestleManias V and VI in 1989-90.
Styles still has some way to go to reach number one - Bruno Sammartino's incredible 2,803-day reign.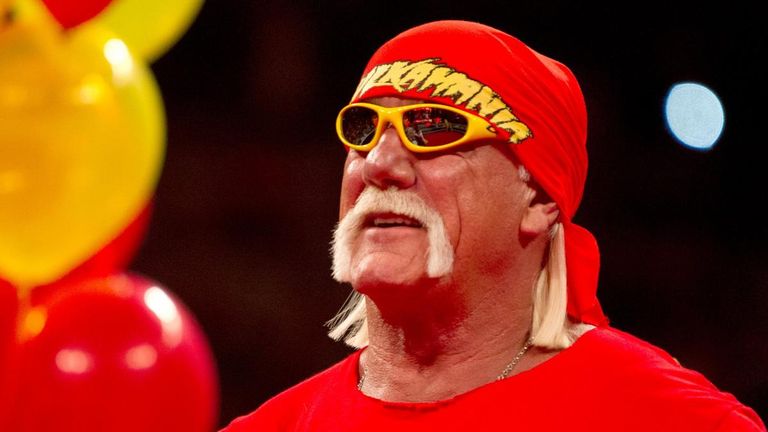 Hulk Hogan to make WWE return at Crown Jewel?
Several online news sources are reporting that Hulk Hogan will be part of the show at the WWE's Crown Jewel event in Saudi Arabia on Friday afternoon.
The legend was reinstated in the company's Hall of Fame earlier this year following three years of "suspension" after he was recorded using a racial slur.
It is being claimed that Hogan will be the host of Crown Jewel, where Shawn Michaels will come out of retirement to team up with Triple H to take on Kane and The Undertaker.
No Finn Balor for Crown Jewel
Looks like he's visiting his family in Ireland...
Strowman's tribute to fellow big men
Shawn Michaels talks Crown Jewel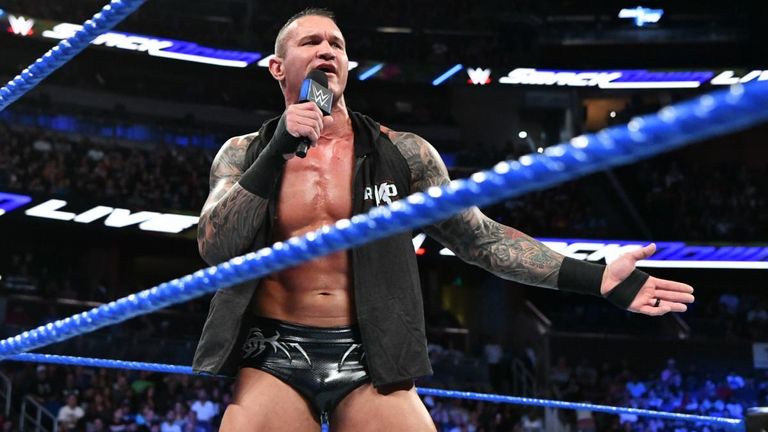 Orton: Does Cena still wrestle?
Randy Orton has made villainy the cornerstone of his character in recent weeks, and seemingly that extends to his off-screen persona too.
When asked by TMZ what he thought of John Cena missing Crown Jewel, he could not resist a dig, saying: "Does he still wrestle? I didn't know he pulled out."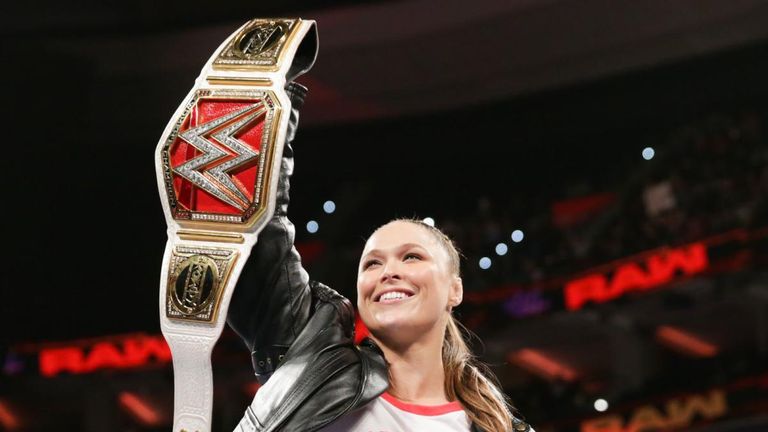 Rousey #1 in PWI's annual poll
Ronda Rousey is undefeated in WWE, holds the Raw women's championship and can now add another accolade to her CV - a number one ranking in Pro Wrestling Illustrated.
The long-running wrestling magazine regularly runs down the top 100 female wrestlers in the world, based on wins and losses above several other factors.
Rousey, with a perfect 10-0 record in her WWE career, sits top of the pile.
Lynch continues with her social media 'straight fire'...