Tony Bellew and his trainer Dave Coldwell joined State of the Week to discuss "the spoils of war" after their triumph over David Haye last weekend.
Watch the video at the top of this page as a jubilant Bellew and Coldwell come to terms with their latest high-profile victory, explaining the emotions that come with it.
Bellew explains the surprise fans that he has encountered since stopping Haye, and remembers the feeling of having a pint of beer thrown over him as he walked to the ring.
The WBC cruiserweight champion even discusses dancing in the ring to unsettle Haye. And, of course, he remembers his reaction to Haye's debilitating injury.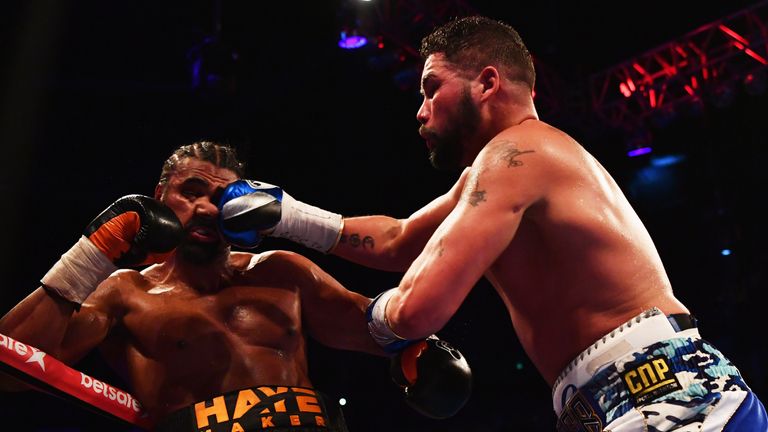 "Anyone who knows boxing knows I didn't lose all the early rounds," said Bellew. "My game-plan was not to look great in the early rounds.
"My game-plan was to nullify him, make him miss, make him reach, ruffle him up. In the end, he over-stretched."
Watch a special edition of State of the Week with Tony Bellew and David Coldwell at the top of this page.