Rugby Union Expert & Columnist
Stuart Barnes on Lions tactics, captain Sam Warburton and tour concerns
Last Updated: 20/04/17 10:37am
Stuart Barnes looks at what the Lions selection tells us about Warren Gatland's tactics and looks at areas that may be a cause for concern.
British and Irish Lions head coach Gatland has selected a 41-man squad for their tour to New Zealand which include a three-Test series against the world's number one side.
Gatland - who called it "the toughest tour" - gave surprise call-ups to Ireland full-back Jared Payne, while England centre Ben Te'o and Wales back-row Ross Moriarty were also included.
There was no place for England skipper Dylan Hartley or Joe Launchbury, however rumours that Jonathan Joseph would also not make the cut proved to be unfounded.
And it is the inclusion of Payne and Joseph that gives Stuart Barnes biggest clues as to how Gatland intends to stop New Zealand's attack.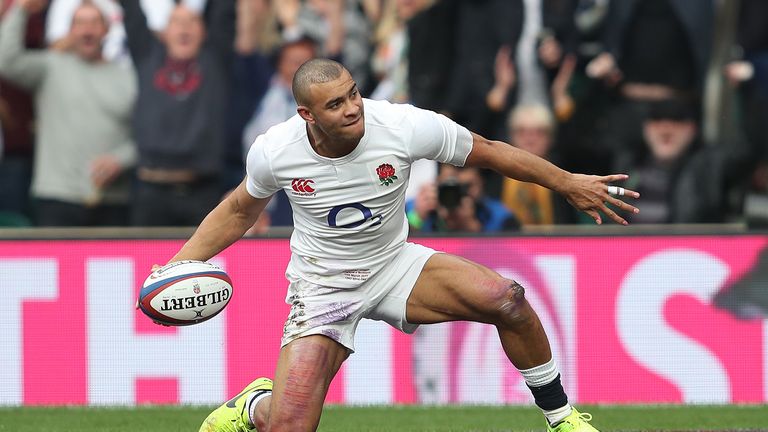 "Jared Payne is extremely interesting to me for the simple reason that he is an arch communicator," Barnes told Sky Sports News HQ.
"I don't think he will be anywhere near the Test team but Joe Schmidt talks a lot about how Payne helps Johnny Sexton in attack and defence. Joseph again is a very fine defender and I think the coaching staff have thought long and hard on how to nullify the All Blacks outside the 15m channel - you have to do that to beat them because that is where their back three plus Kieran Read are absolutely fantastic.
"The selection of Payne gives you a clue about defensively how the Lions are going to go about stopping the New Zealanders in that channel."
Barnes also believes that Gatland has chosen a squad who can adapt to different styles but believes that plan A will centre around dominating the set-piece.
"With 41 blokes you would expect there are players who can play any which way," Barnes added. "But what I expect is that the Lions are going to have a very strong set-piece; which means I am slightly surprised that Dylan Hartley didn't make the tour party because of his lineout skills.
"But I think the Lions will have a great scrum, they have picked a good lineout which will be crucial. They will play for field position - let's hope Conor Murray sorts out his nerve injury out quickly because his box kick is going to be vital.
"They play set-piece and they play territory, then when New Zealand have the ball then they have to have a really strong defensive game."
Warburton the right man for the job?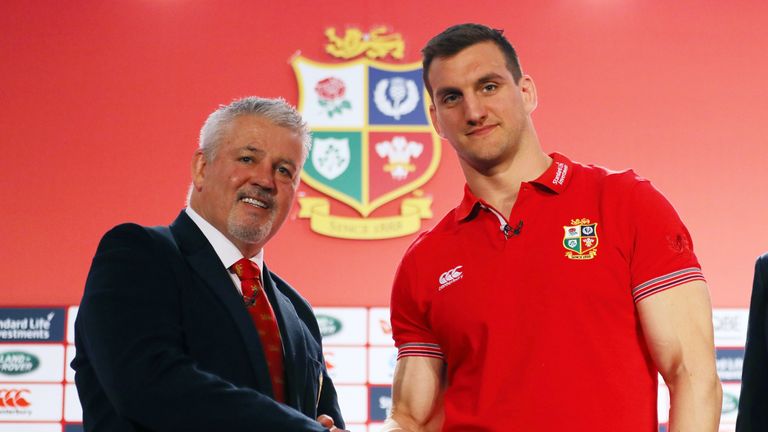 Sam Warburton becomes only the second man to captain the Lions on two tours as he follows in the footsteps of Martin Johnson, and while Barnes has his reservations, he understands the task at hand for Warburton.
"He would not have been my choice to captain the Lions," admitted Barnes. "I think he has got to prove that he is the best No 7 or the best No 6 on tour.
"To win in New Zealand you need a backrow that takes the game to New Zealand. I think Sam is great at the turnover and his tackle count is fantastic. But you don't beat New Zealand by having a massive stack count of tackles - you beat them by forcing them to tackle.
"On the flip side you have to understand that when you tour New Zealand there are all sorts of pressures coming from off the field. In that department Warburton is an ideal captain. He has a lot of experience with Wales and Gatland knows what he gets from his man."
Question marks
Barnes was a little surprised that Owen Farrell was named as one of the three fly-halves and not as a centre which suggests that Johnny Sexton and Farrell may not be the expected 10-12 Test combination.
"I read a lot into it that there are only three fly-halves," Barnes added. "I don't think that there is a lot of time for Johnny Sexton and Owen Farrell to start merging and understanding one another's game.
"Along with Dan Biggar there are only three No 10's and we assume in the first three games Owen Farrell will be playing at fly-half - that takes another week out of his chance to start playing with Johnny Sexton. If there is an injury to say Biggar, then Sexton and Farrell will have to be involved in more of the mid-week games.
"I thought you would want them playing almost like a single entity through this tour heading towards Auckland and that first Test, so for me it raises questions as to whether it will be Sexton and Farrell."
Weight of expectation
Barnes believes that this is a very good Lions team that should do very well in New Zealand and even if they lose the series, could still be considered a very good side.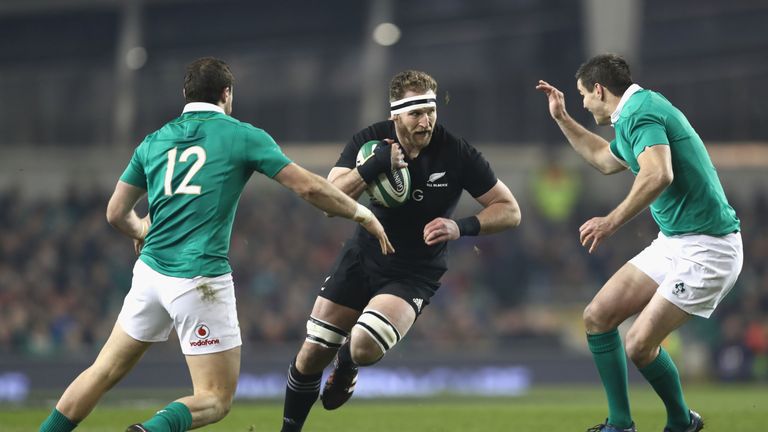 "I think this is a strong Lions team - stronger than the one we saw in 2013 and it is an awful lot better than the last one that went to New Zealand where Clive Woodward put too much faith in his England world cup winners who were past it," Barnes said.
"However New Zealand are double world champions, they have two Tests in Auckland where they have not lost since 1812 (it was 1994 when they lost 23-20 to France) so the odds are against the Lions.
"I think you have to contextualise this tour- they could come back having lost the Test series 2-1, win all the midweek games and come back a very good side - better than the team who won a series in Australia.
"You have to recognise the size and the nature of the challenge. It is huge."
All 10 games of the British and Irish Lions tour to New Zealand will be shown live on Sky Sports, starting June 3.