Rugby Union Expert & Columnist
Stuart Barnes' talking points: Saracens, PRO12 and Premiership semi-finals and Nigel Owens
Last Updated: 15/05/17 5:23pm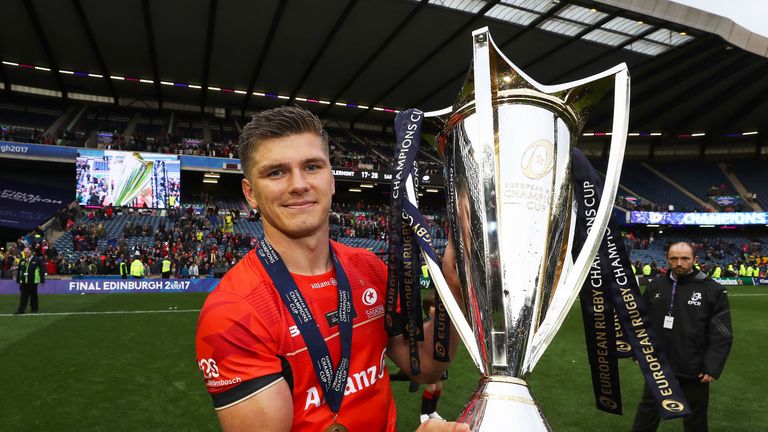 Stuart Barnes on Saracens' Champions Cup triumph, European Player of the Year Owen Farrell, the PRO12 and Premiership semi-finals and the refereeing of Nigel Owens. 
1. The European season ended in Edinburgh with a bang. Saracens emphasised their dominance in the northern hemisphere with an outstanding performance against Clermont Auvergne.
The first 20 minutes was magnificent, with all the cliches of it being a final of attack against defence put to bed. For the French side to still be in contention, 12-7 down at half-time, was a reflection of their steely commitment to the cause. There was some superb stuff, with and without the ball from both sides, throughout the course of a game where I never quite thought Saracens would lose, yet never quite dismissed the possibility of a Clermont win.
Eighteen games without defeat in Europe; two whole seasons unbeaten. Saracens are a class apart.
2. Owen Farrell picked up the Anthony Foley Memorial Trophy as European Player of the Season. A combination of public polling and an appointed panel came up with the right decision. I would say that as one of the panel who voted for Farrell...but it was not a hard choice. He has been central to Saracens all through their European season. I can't believe Warren Gatland does not want to pool both him and Johnny Sexton in the Test team but as of now, the official line is the two men are fighting for the fly-half berth.
Farrell missed a couple of early kicks but when he needed one from the touchline to put them two scores clear of their dangerous opponents, he drilled it through the middle. He does it when it matters. The mark of a classy player.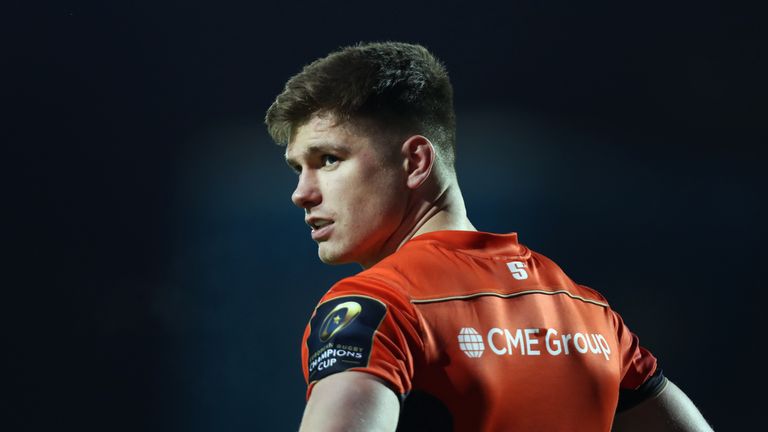 Of course, Billy Vunipola was injured for part of the campaign. Had he been fit throughout, the decision would not have been so straightforward. Against Munster and Clermont he was immense, and he was my man of the match on Saturday. His presence looms large as New Zealand nears. But he and his five other Saracens Lions will not be thinking about that tour for a few weeks yet. Saracens are that sort of club.
3. Clermont have a reputation for choking but they did not choke on Saturday, they were simply beaten by a better team. They played some wonderful rugby, scored a try that will not readily be forgotten by anyone and defended the breakdown quite brilliantly where Peceli Yato and Fritz Lee were heroic.
Their fantastic fans can acclaim their own fantastic team, even in defeat. They have a week off in which to recover before their push for the Top 14 title. On this form, they will take all the beating. As a member of the media, it is generally important to be impartial but I hope they can take the French title this time around.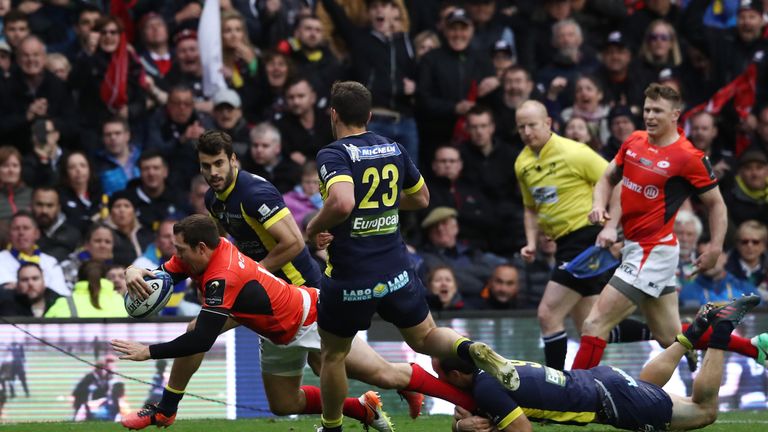 4. Staying on the final, a quick comment on the refereeing. As is so often the case when Nigel Owens takes charge, the game gets a chance to flow, but I wonder whether his laxity with the cards so close to the try line isn't a slight weakness in his otherwise superb feel for the game.
When Clermont twice infringed less than five metres from their own try line in quick succession, he gave the French the 'one more time' warning. A victory for cheating.
I know he is consistent, he rarely blows for yellow cards, but perhaps he could brandish them sooner to make it harder for a negative side and easier for a positive one to prevail.....this is more observation than criticism.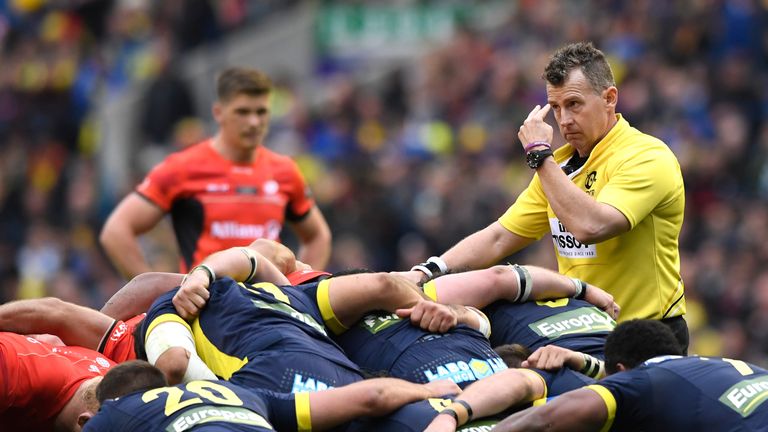 5. High praise is in store though, for his decision not to even penalise Camille Lopez for what a majority of referees would have construed as a deliberate knock on. Most would have awarded a yellow card and a penalty try. And most would have been wrong.
There is a deliberate knock on mania at the moment. Lopez knocked the ball in the air, he intended to try and catch it with the other hand but lost his footing. The difference between that and batting the ball away is huge but most referees do not see it this way. Owens could have killed the game as a contest had he taken the easy, and in vogue, decision. Instead, he took his time and got it right. A fine final and a fine referee.
6. I have hopes that the next game I call will be equally exciting. On Friday night I am in Dublin for the PRO12 semi-final between Leinster and the Scarlets. The Irish side have been the most complete PRO12 side this season but the Scarlets are playing with great confidence and real precision behind the scrum. If they can withstand the home pack they have a chance.
Ken Owens has another opportunity to press his Lions Test claims in between Samson Lee and Rob Evans. Their battle with Lions props Jack McGrath and Tadgh Furlong will be as fascinating as what happens behind the set scrum.
I think this could be extremely close. I think back to the Scarlets' performances against Saracens in Europe...the men from West Wales are in form and have some strong form lines against Europe's very best.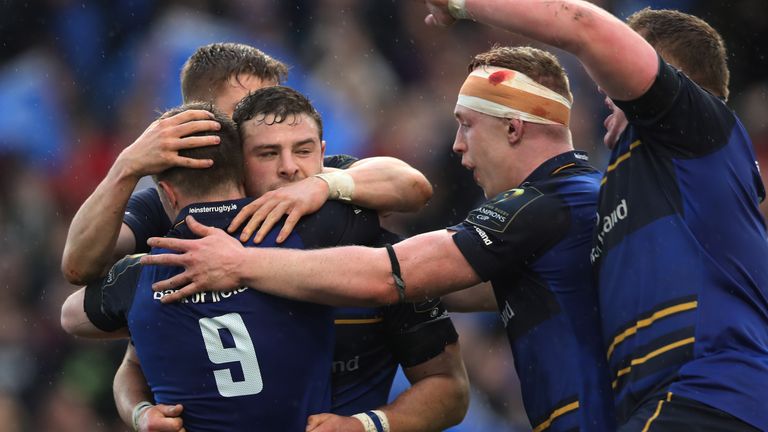 7. In contrast, I will be surprised if the Ospreys can push Munster on Saturday. Five defeats in six games and a form meltdown. Even a returning Alun Wyn Jones cannot be expected to turn the retreating wave that is the Ospreys season around, can he? Munster are very strong favourites to go at least one step better than Europe and make a final.
8. In England, all eyes turn to the South West and Exeter. If any side is likely to stop Saracens in their tracks this season it is Rob Baxter's team.
Saracens have achieved their prime objective. There is just a chance of a small dip in their determination and focus after the effort in Edinburgh. Small. If that happens, Exeter, with their ability to keep the ball and test Saracens patience in defence could be the side to prevent the double double.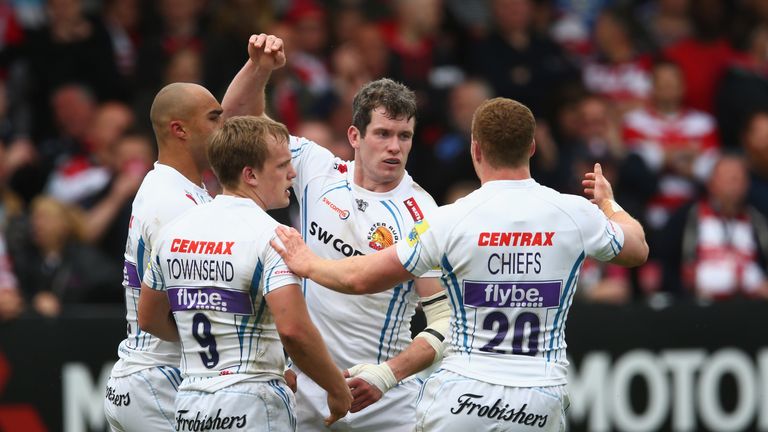 Home advantage helps too. Saracens picked a weakened team for Wasps and accepted the consequences of losing. The gamble worked in Europe. But will it come to haunt them high above the M5?
9. The other semi-final is the new East Midlands derby between Wasps and Leicester. Wasps, Exeter and Saracens have been in another league to the rest of the Premiership and with home advantage, it would be a major shock were Wasps not to deservedly make the final.
10. Finally a word on Dan Carter. There wasn't a hint of jargon as he analysed his way through last Saturday's final as our studio guest. No fashionable coach talk, just the eternal verities of the game.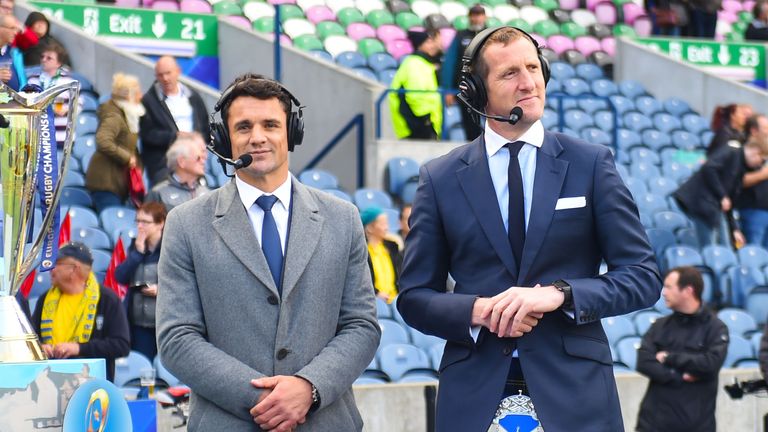 There are those who think the latest buzzwords equate with expertise. They couldn't be further from the truth. The essence of the game does not change. Carter's clear and simple comments on the sport were a welcome reminder of this fact.
...Onwards to Dublin and Limerick for the PRO12 semis, Ireland versus Wales, twice for good measure.