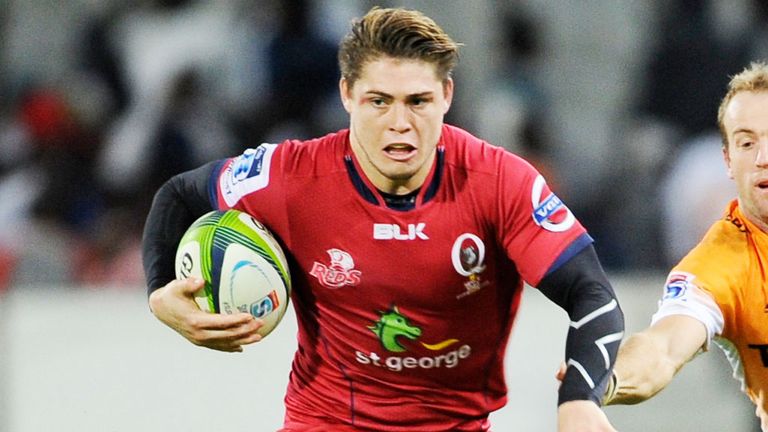 Utility back James O'Connor looks to have ended his rugby career in Australia after he was released from his contract with Queensland Reds.
The 25-year-old had returned to his homeland after signing a two-year contract, but he has now been released by the 2011 Super Rugby champions.
"James has experienced a difficult time personally since returning to Australia and we've been aware of that for some time," Queensland Rugby Union chief executive Jim Carmichael said in a statement.
"It is disappointing that James was not able to reach his full potential while he was with us but after a great deal of thought, we believe it is in his and the Reds' best interests that we exercise our release clause in his contract."
The Reds said O'Connor is likely to return to Europe to continue his rugby career.
O'Connor had alienated himself from Australian rugby circles following a succession of off-field incidents.
He was forced into exile in 2013 in England and then France after an altercation with police at Perth airport, but returned to Australia ahead of the 2015 Super Rugby season in a bid to make the Wallabies World Cup squad.
The prodigious talent, who can play across the back-line, however, did not settle back into rugby in Australia and was hampered by knee and groin injuries.
A public half-time spat with Reds team-mate Adam Thomson handed more fuel to the many critics of his attitude.
And he was not considered by Wallabies coach Michael Cheika for his expanded initial 40-man squad and subsequently missed out on selection for the World Cup.
"I came to the Reds with the intention of playing my best football in my home state and looking for a fresh start but I've struggled with some personal matters," O'Connor said.
"The Reds are a wonderful team and organisation and I'm very disappointed I wasn't able to achieve my full potential."