Rugby Union Expert & Columnist
Stuart Barnes: English teams enjoy European resurgence
Last Updated: 11/04/16 3:38pm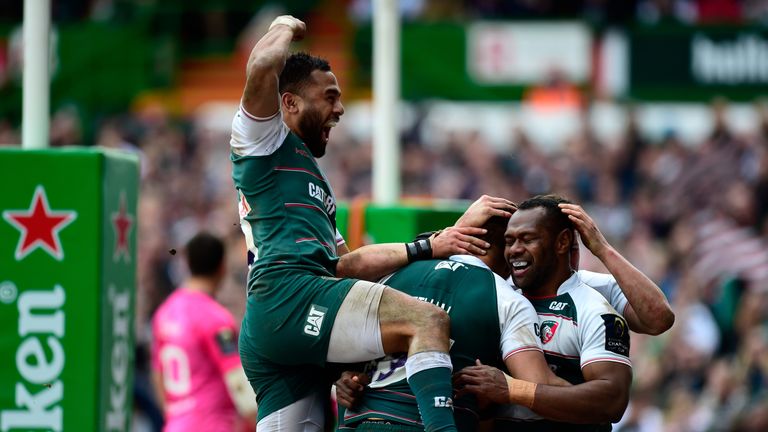 English teams enjoy European resurgence and Racing 92 dethrone Toulon; Stuart Barnes casts an eye over the rugby world
1. On Sunday, Leicester completed a wonderful weekend of European Champions Cup rugby for the Premiership clubs. From five, the number has reduced to three but even Exeter and Northampton can take plenty from the desolation that Chiefs in particular tasted.
The three sides that will compete for a place in the final have not turned the tables on the French because of a sudden influx of money (which there obviously is) but because of the quality and ambition of the rugby they are playing.
There is one key word - ambition. It didn't used to be a part of the Saracens' rugby lexicon but all that has changed. Leicester have always played a bit more rugby than the old clichés allowed us to believe, while Wasps simply haven't been good enough for a while.
This time around all has changed. In the pool stages they were England's most impressive teams. It is good to see a bit, hell, a whole lot, of positive thinking being rewarded after some dark years of inadequacy and bleating.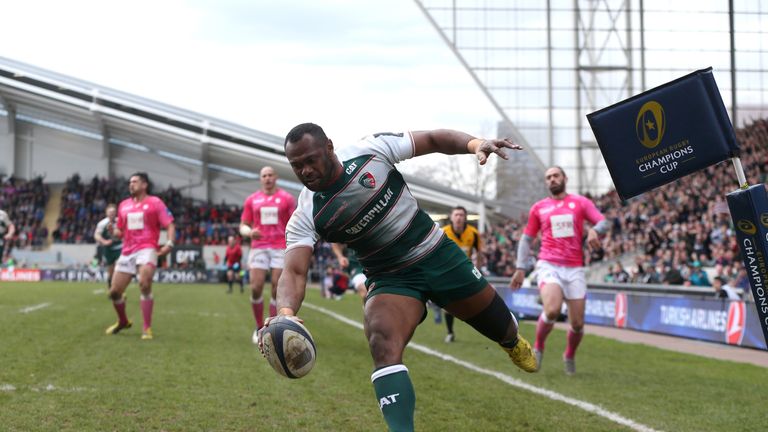 2. Having praised the trio, it must be said that Saracens need to up their game when they meet Wasps in what will be a highlight of rugby this season.
Against Northampton, they appeared complacent but listening to their skipper Brad Barritt talking to Graham Simmons post-match, I was fascinated to hear how he thought his team were "afraid to lose".
That's a world away from complacency but what does it actually mean? From my playing days with a Bath team typically expected to win, it was something that crept upon a team when defeat felt inconceivable.
As the Saints, already underdogs and injury ridden, saw men like Tom Wood, Kieran Brookes and the match-changing George North drop out, maybe deep down, beyond even the words of their coach, this worm got into their system. They won't have a fear of losing against Wasps, that's for sure.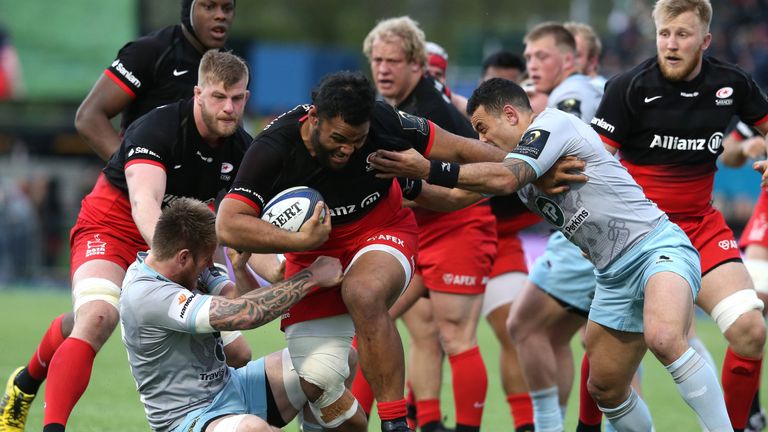 3. A sloppy performance from the favourites but another compelling individual cameo from Chris Ashton. Three tries in his two comeback games - if a winger's prime responsibility is to score - then he is straight back into the mix not only for the England tour party but the Test team for Australia.
He must have tracked fully 70 to 80 metres behind his screening colleagues before changing gear and accelerating through a previously unseen gap to dive over. The 'splash' is welcome back.
4. No such celebrations for Exeter. Not at full-time, anyway. To see the animation on the usually poker-faced Rob Baxter through the course of the game was to see just how much this quarter-final match meant to Exeter.
Baxter's team have been on a journey where every defeat has been cosseted by their manager's explanation of the game in the scheme of their journey. On Saturday, the setback translated into probably the first savage disappointment for the men of Devon.
There was no safety net this time, only pain. How they bounce back from this defeat will be a test of team and management. I expect them to pull through.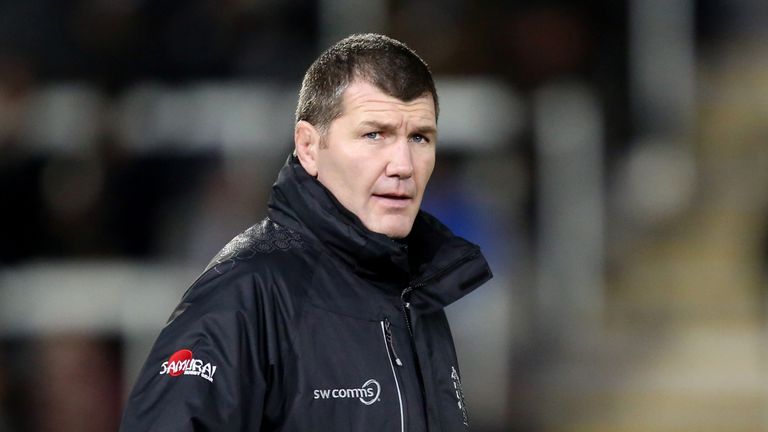 5. Resilience, a fearlessness to play from their try line and a super sub in the shape of Dai Young's own son, Thomas, turned the tide against the Exeter pick-and-drive onslaught. Junior, superb against Northampton last week, came on after an hour and it was his turnover near Wasps' try line that changed the face of the game.
The fact that he also made a crucial break in the build-up to the Charles Piatau try - which gave Wasps the hope to transform into victory - makes him my Wasp of the day, despite the heroic Jimmy Gopperth's kick at the finish.
6. One day later, the Tigers produced a terrific effort against an admittedly disappointing Stade Francais team. Losing is a habit and it's one the French champions couldn't shake. Yet let's not discredit Leicester. This is a season where they are in full-blown transition with Aaron Mauger making them into a Super Rugby team (or heading that way.)
They are not the finished article; they are not even the best team in their own country. But European Cups are not always won by the leading team.
Northampton and Bath were certainly not the best teams in Europe in their winning years but the tournament - when it comes to the crunch - is a cup and anything can happen on a one-off occasion.
I still don't think Leicester will win the European Champions Cup but with only two games left and one of them against a French team in Nottingham, it would take a brave man to dismiss them. I won't be.
7. A word of praise for Maxime Machenaud. He fluffed a kick to beat Toulon from in front of the posts, five minutes from time, 35 metres out.
Three minutes later he had a shot at redemption and he took it. Yes, it was in front of the posts but pressure can do strange things to even the coolest. Just think what happened to Jordan Spieth when he quadruple-bogeyed his way out of contention at Augusta later that night.
8. Toulon's epic odyssey has come to an end and three consecutive trophies is quite a feat for teams to now try to match.
We didn't always love the team and the money that helped make a grand old club into Europe's finest modern side. But respect to the men like Matt Giteau who never left an ounce of effort behind.
Even in defeat, his 60-minute effort after four months out with injury, was worthy of the highest praise. He sums up this side of all-stars but also, all hearts.
9. A brief mention for the Challenge Cup. It was a good week for the competition. We had four competitive and classy quarter-finals with strong teams fighting for the trophy.
London Irish and Connacht deserve mentions for their brave but losing efforts at Harlequins and Grenoble respectively but Newport Gwent Dragons' win at Kingsholm was the performance of the weekend.
Montpellier away is hardly a reward but you've gotta be in it.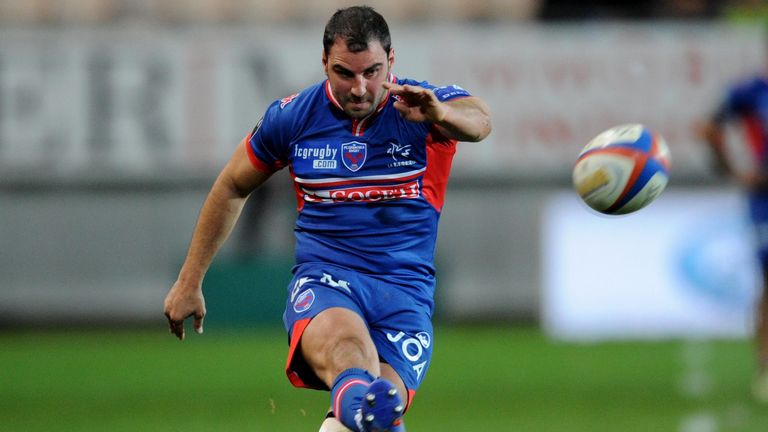 10. A throw forward to this weekend and a huge pair of games live on Sky Sports. Scarlets' slip against Cardiff Blues at home a week ago means they need a win to cement their top-four position.
The problem is their visitors are the defending champions - Glasgow. Up to third place in the table, Gregor Townsend's charging team have their eyes on a home semi-final and a repeat triumph in Edinburgh.
And then Connacht meet Munster. Pat Lam's boys can take a gigantic step towards a home semi-final with a victory. That would be a hammer blow for the under pressure but ever-defiant Munster team.
Anthony Foley could do with an old fashioned 80 minutes of Munster magic in Galway. Any conjurers left in that part of Ireland?