England Women 2017 class 'right up there' with world champion side, says Emily Scarratt
Last Updated: 23/08/17 5:32pm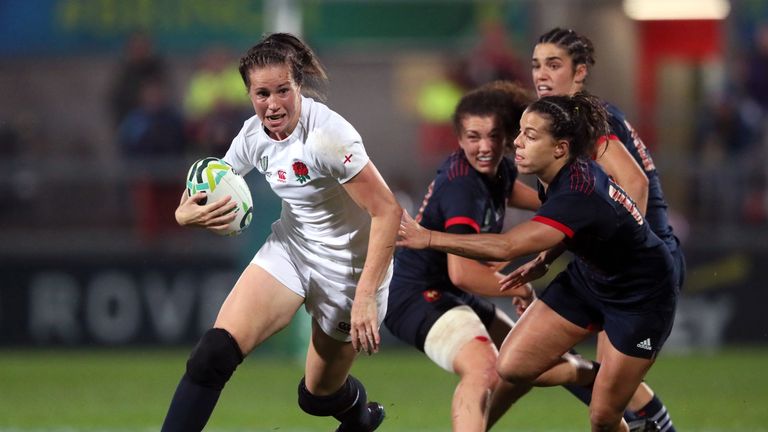 Emily Scarratt believes England's class of 2017 is "right up there" with the team that was crowned world champions three years ago.
England will retain the Women's Rugby World Cup if they beat four-time winners New Zealand in Belfast on Saturday.
They also go into battle with the Black Ferns having toppled them in New Zealand earlier this summer, although three previous World Cup final meetings - 2002, 2006 and 2010 - all saw England defeated.
Lichfield centre Scarratt, who could be switched to full-back if Danielle Waterman does not recover in time after failing a head injury assessment during Tuesday's absorbing semi-final victory over France, starred in England's 2014 triumph, scoring 16 points as Canada were beaten 21-9.
"It's right up there," said Scarratt, when asked to compare the England sides.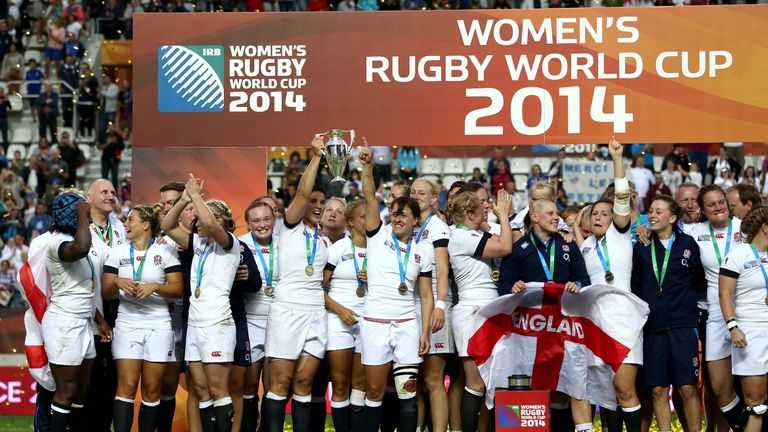 "We have got some unbelievable players that kind of culminate in a great team, and it was similar in 2014 I think.
"The game has moved on such a long way in three years. It is an amazing team, we've got an amazing culture and we have got one more game."
Fourteen of the line-up that accounted for New Zealand in June started against France - prop Vicki Cornborough was the exception - and that experience will be priceless amid a pressure-cooker Kingspan Stadium atmosphere.
England also have to dust themselves down from a bruising 20-3 victory over France, but Scarratt added: "When it's the World Cup final, you find a little bit extra, don't you?
"It is what we have been working towards this whole year. We want to come away as world champions, and that game now is the only thing that stands in our way.
"We will recover well, and there probably won't be a huge amount of training that goes on. All the work is now done - it's about recovery and going through the mental steps and figuring out what we need to do against a great side like New Zealand.
"We try to take emotion out of it. It's about process, as boring as that sounds, it's about what we know we can do, the steps that we go through and all of that sort of stuff.
"I am sure emotions will be high - it is the World Cup final. We just hope that we rise to it again. It is going to be an unbelievable Test match to become world champions, and it shouldn't be any other way."
Scarratt, meanwhile, will continue to relish the role of being England goal kicker, despite a World Cup tournament that has not gone her way off the kicking tee.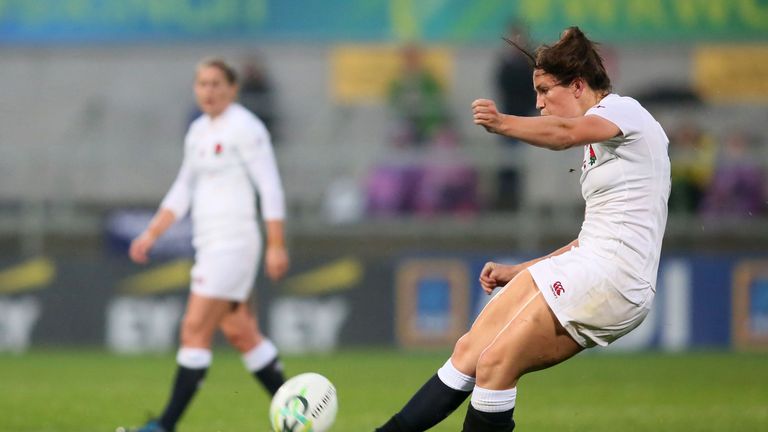 "It has been well-documented that I haven't been kicking that well in this tournament," she said.
"I am very aware of that, and luckily it hasn't mattered in games up to now, but it did in the semi-final and it certainly will do in the next game, so it's just keeping my head down and trying to keep the confidence high with it."
Saturday's final will be screened live on national television, and Scarratt added: "It's awesome. We hope to try and put on a show for that.
"There are so many fans out here that aren't friends and family, genuinely, people who are wanting to come and support us, which is great for us and great for the game.
"If more women and girls start playing rugby, then we are doing our job right."