Rugby Union Expert & Columnist
Dewi Morris compares rugby today with the last time England won consecutive Grand Slams
Last Updated: 03/08/17 2:22pm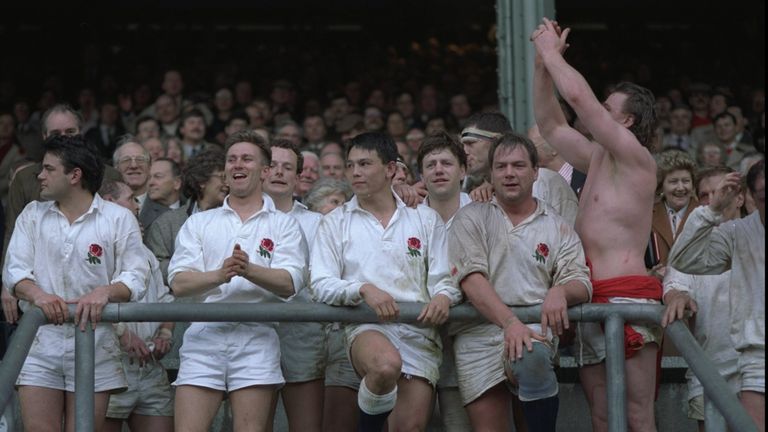 Dewi Morris relives England's last back-to-back Grand Slams and compares the game and team with today's era...
After a Six Nations clean sweep in 2016, England travel to Dublin on Saturday in search of something only five other teams have achieved in history: back-to-back Grand Slams.
France were the most recent side to do it - in 1997 and 1998 - Wales managed the feat in 1908 and 1909, and England have done it three times. The most recent of which, I was lucky enough to be involved in.
During the 1991 Five Nations I was on the bench for England, with Richard Hill the starting scrum-half in all four fixtures. In those days there were no tactical substitutions so I didn't play a part in any of the games, but I was proud to have been involved in the Grand Slam-winning campaign.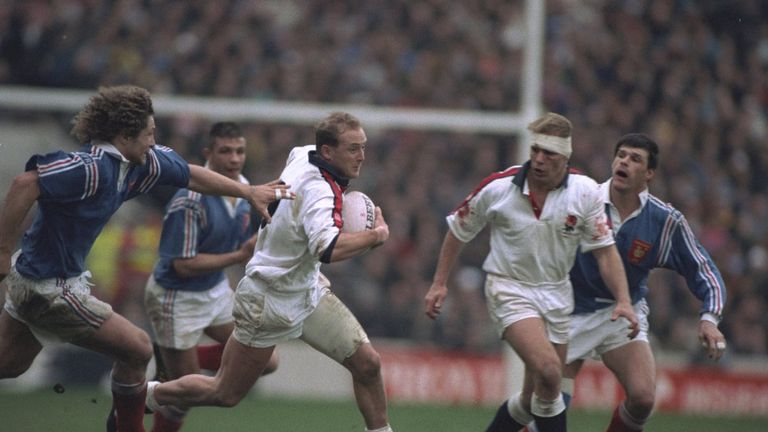 In 1992 the roles were reversed; I was the preferred option in the No 9 jersey and Richard occupied the bench. We went on to secure the Grand Slam again, which went some way to burying the disappointment of losing the 1991 World Cup final against the Wallabies a few months prior.
Besides the obvious need to play at a high standard over a prolonged period, one of the reasons consecutive Grand Slams are hard to achieve is that you have to beat every team away from home to do it. In our first year we beat Wales in Cardiff and Ireland in Dublin. The following year we beat France in Paris and Scotland in Edinburgh - all tough places to get a win.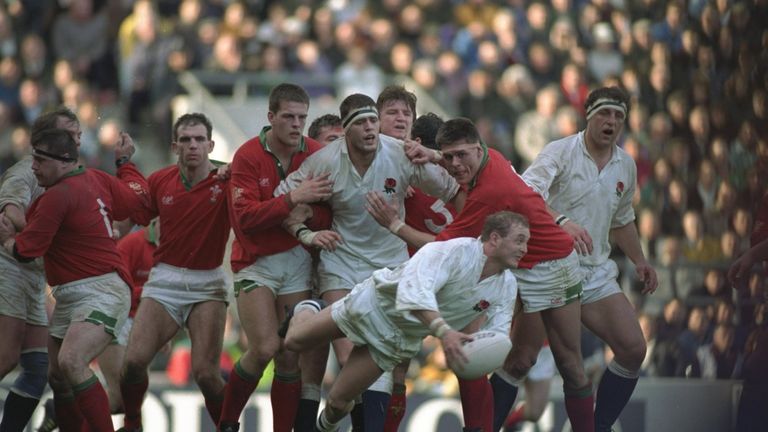 The final game of our 1992 championship, the one that handed us the back-to-back Grand Slams, was against Wales at Twickenham - and last week it was the 25-year anniversary of the game.
A lot has changed in our sport since that game, but there are some similarities between our team and the current England side. We beat Wales 24-0 that day but despite what the scoreline suggests we didn't play well, and therefore came away from Twickenham feeling a bit deflated. We had achieved our goal but hadn't met our own high standards of play.
In Eddie Jones' England team you see a lot of that relentless search for near perfection. Even in games which they've won, which is all of them under the Australian, the rhetoric from the players always centres around a desire to improve.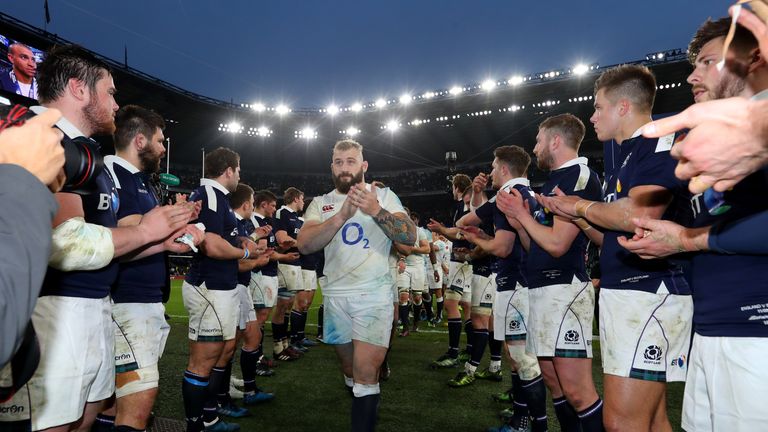 But there are also major differences in the 25 years that have passed since we achieved that feat. On the Monday morning following our Wales game we all went to work with sore bodies from the damage done to us by the opposition, and sore heads from the damage we did to ourselves.
These days ice is used for the post-match baths rather than the drinks, and on Monday I can only imagine that a gruelling fitness training session awaited the players when they reported for duty.
Another change to the game is how the Womens game has become such a big event on the calendar. It's been great to see their Six Nations games televised, and due recognition being given to all the athletes involved. My daughter plays for the Under 15s at Winnington Park, and going down there to watch games it's encouraging for our sport to see boys and girls of all ages taking part.
This weekend England Women also travel to Dublin, where they have set up a Grand Slam decider against Ireland. The Red Roses have been in impressive form so far in 2017, but the Irish are also unbeaten so we should be treated to a proper battle at Donnybrook Stadium.
A curtain raiser to that game will be the Under 20 clash between England and Ireland. England's junior side has followed suit and remained unbeaten in their championship, and like the senior men they lifted the title with a round to spare by beating Scotland last weekend.
That means that all three England teams have a chance to register a Grand Slam in Dublin which is incredibly exciting. Additionally, each individual can write his or her name in the history books as the first country to record a Grand Slam clean sweep across all three Six Nations since France managed the feat in 2002.
Given that the Women's and Under 20 Six Nations is so strong, it's apparent that the sport is heading in the right direction in its professional era. And given that the Sevens team won the Vancouver tournament last weekend, rugby in England is in much better health than I was on that Monday morning after the Wales game.
Watch England Under 20s and England Women taking on their Irish counterparts on Friday night from 5.45pm on Sky Sports Mix.