Allen vs Brown: Senad Gashi says he has already beaten Derek Chisora many times in his head
Watch Chisora vs Gashi on Saturday's O2 bill, including Allen-Browne, Josh Kelly & Joe Cordina, live on Sky Sports from 7pm
By Peter Gilbert
Last Updated: 18/04/19 6:13pm
Senad Gashi has visualised the downfall of Derek Chisora ahead of their showdown on Saturday night, live on Sky Sports.
Gashi faces Chisora on Saturday's bumper bill at The O2, which also features fellow heavyweight Dave Allen, Josh Kelly, Joe Cordina and Conor Benn.
"I definitely think I can win against Derek Chisora. I have visualised this fight in my head many times," said Gashi.
"I have fought in my head 10 times against Derek Chisora, nine times I won and one time I got disqualified."
When asked why he was disqualified, Gashi joked: "I bit too hard when he was on the ground."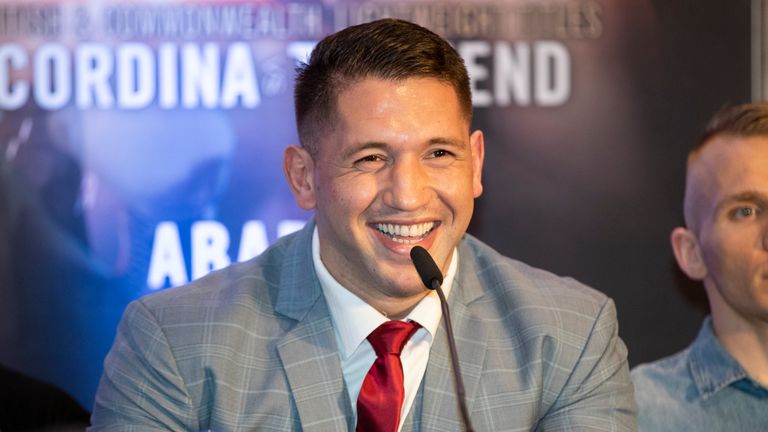 "I'm going to make a great fight, I had a great training camp with my team and my coach. I'm going to give my best and the people are going to enjoy it for sure."
Gashi returns to the O2 after he was stopped by Carlos Takam in seven rounds after stepping in at short notice against the former world title challenger.
"I had just three days," added Gashi. "But I had to grab the chance because it was a great opportunity to box in London against one of the best in the world and I had nothing to lose. I know I'm a warrior and I make every fight a war."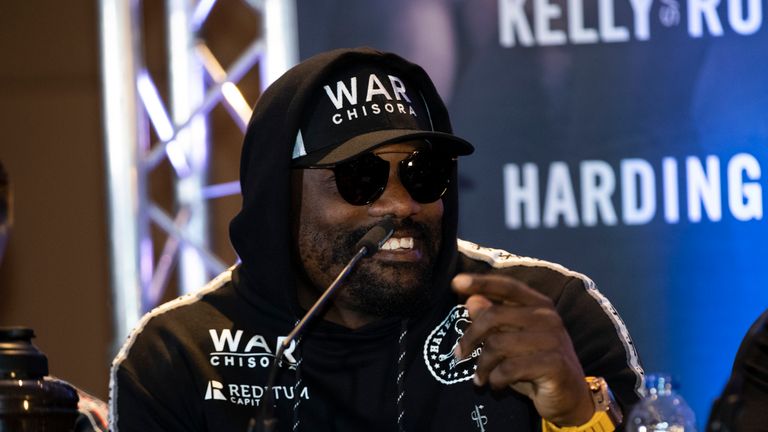 Chisora will be fighting for the fourth time in a row at the O2 after he was knocked out by Dillian Whyte on his last visit to the venue on the same December bill which featured Gashi-Takam.
The Londoner, who was ahead on the scorecards against Whyte before he was stopped in the 11th round, has since teamed up with Rotherham-based coach Dave Coldwell and is determined to bounce back into world-title contention.
"The O2 brings lots of great memories and disappointments but it's part of boxing," said Chisora. "One minute you're jumping up on the ropes, the next minute laying under the ropes.
"This fight for me is a great fight for me, I'm excited for this fight, I'm looking forward to this fight. New coach, new skills, it's going to be amazing.
"I'm motivated, I don't travel three hours on the train, every four days because I'm not motivated. I want to fight, I love fighting and if he comes to fight we'll fight. I don't care, whatever he wants to do, we'll do.
"Big fights are available. I think you've got the big four at the top but really and truly, the big four at the top don't want to fight each other, so what can you say, us at the bottom of the scrap will just take them."