Tony Bellew confirms retirement from boxing
35-year-old posts video message on social media to officially announce he is hanging up his gloves
Last Updated: 28/11/18 5:23pm
Former world cruiserweight champion Tony Bellew has confirmed his retirement from boxing.
The 35-year-old said immediately after his eighth-round knock-out defeat by Oleksandr Usyk on November 10 that he would call it a day after he failed in his bid to unify the division.
Bellew has now taken time to consider his position carefully and posted a video on social media to officially announce he was hanging up his gloves.
"It is time for me to finally leave the ring, the bell has rung for the final time and I want to thank you all for the support you have given me over the years," Bellew said on Twitter.
"Today I am announcing that I am officially retired, there will be no more fighting. The only thing you will see me doing from hereon in is trying to act sensible and behave myself."
Bellew won 30 of his 34 fights in an impressive career, which included two bouts at heavyweight against David Haye.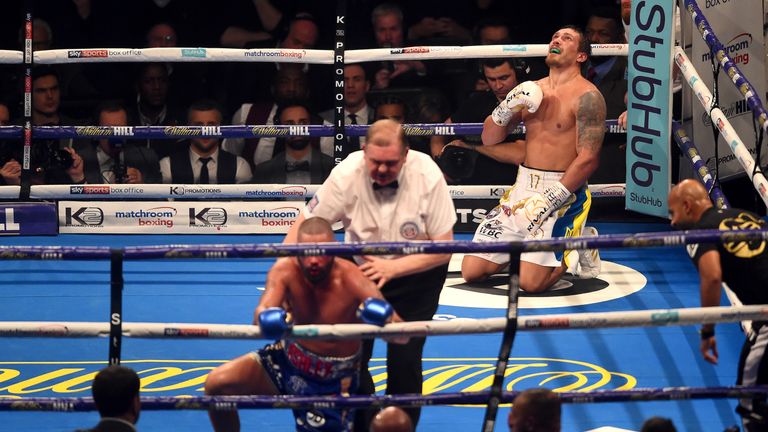 He said his greatest achievement was beating Ilunga Makabu at Goodison Park, home of his beloved Everton FC, in 2016 to win the WBC cruiserweight title.
When asked what might tempt him out of retirement, Bellew joked: "Eddie [Hearn] gets £100m together for me and offers me one more fight, what do I say? Wow, wow - that is probably what I would say.
"Wow, wow and then walk into the missus and say 'Eddie has come on board with £100m' and she would probably hand me divorce papers. Money is good but money comes and goes, that is the best way of saying it."