Rocky Fielding mentally weak says Callum Smith's trainer Joe Gallagher
Last Updated: 03/11/15 5:00pm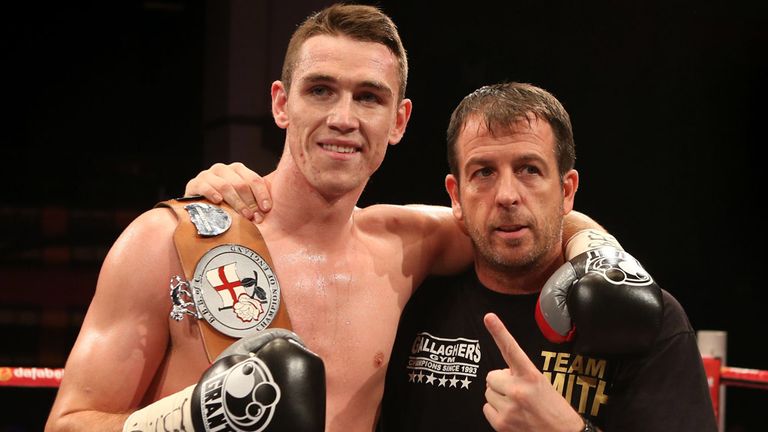 Joe Gallagher has labelled Rocky Fielding as 'mentally weak'.
The trainer believes his man Callum Smith will expose Fielding psychologically and become the British super-middleweight champion, when the Liverpool duo meet on Saturday night, live on Sky Sports.
Gallagher has already suggested his counterpart Oliver Harrison's 'mask is slipping' in the build-up and has now turned his attentions on Fielding - who he will only refer to by his birth-name, Michael, because he "doesn't deserve" to share a name with the unbeaten heavyweight great Rocky Marciano.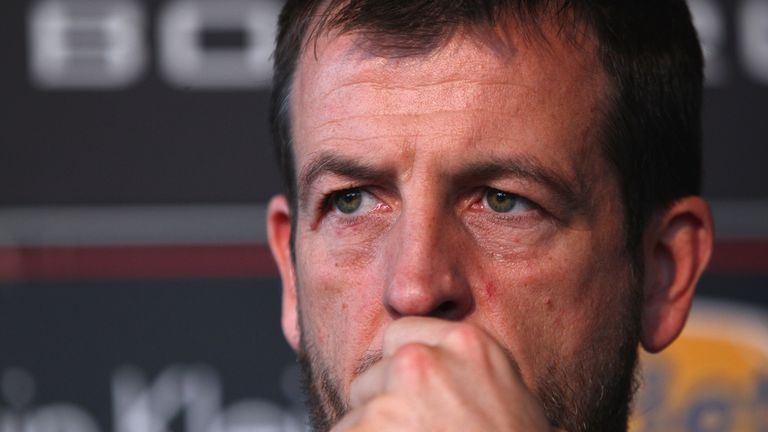 Once Callum starts landing those jabs and right hands, Michael Fielding will be looking for a way out
Joe Gallagher
Fielding (21-0-KO12) is yet to be beaten but Gallagher is convinced he is not strong enough to beat Smith (17-0-KO12), whose brothers Paul, Liam and Stephen have already been crowned British champions.
"I've watched all his fights from amateur to pros and in some fights he came out in the first round and there was a bully in him," Gallagher told Sky Sports.
"He likes to bully people when he knows they're weak, but when they stand up to him, I think - in fact I know - he is mentally weak.
"Even his own trainer Oliver Harrison has said he is trying to eradicate the bad habits, and he's been working on his strength. But the most important thing he's been working on is Michael's mental weakness.
"I think that mental weakness will come to the fore again. It's alright being brave in a gym or at a press conference or on TV, but when that bell goes - and he is a very nervous fighter and he isn't the bigger man for one - he isn't going to be able to bully Callum."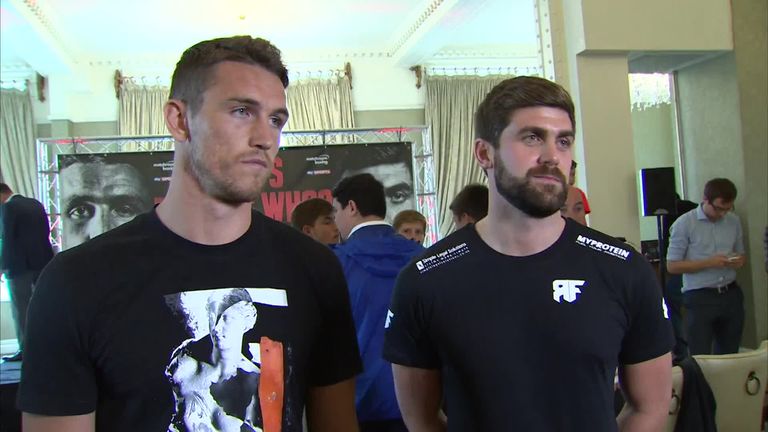 Fielding comes into the fight on the back of a second-round knockout of experienced American Brian Vera and remains the only Prizefighter winner to have stopped all his opponents on his way to the £32,000 prize.
But while Harrison is predicting a 12-round war between the local rivals, Gallagher disagrees and is predicting Fielding will not be able to go the distance,
"Once Callum starts landing those jabs and right hands, Michael Fielding will be looking for a way out," he said.
"I've seen that in his fights. As soon as he gets a decent shot land on his chin, he steps back, goes into defensive mode. 
"I am not sure why. I know he had his jaw broken as an amateur so [maybe] he is worried about taking a fuller shot. If you watch his fights and you see him up against somebody of not much substance, there is a bully mentality in him. 
"But if you stand up and give it back to him, he looks for a way out. I think that's what's going to happen come fight night."
You can watch Callum Smith v Rocky Fielding from 8.00pm, Saturday, November 7, live on Sky Sports 1.