Carl Frampton says fight with Scott Quigg will be remembered for 20 years
By Ben Reynolds
Last Updated: 27/02/16 10:30pm
Carl Frampton says his long-awaited super-bantamweight battle with Scott Quigg can be a fight for the ages.
Both fighters cleared their check weigh-in on Saturday morning, with Frampton adding nearly 10lbs to his Friday weight of 121.7lbs while Quigg put on eight to tip the scales at 129.6lbs just over 12 hours before they meet in the ring in Manchester.
And IBF belt-holder Frampton cut a relaxed figure while talking to Sky Sports News HQ's Andy Burton, insisting it is up to Quigg to ensure the fight lives up to its billing.
"I'd like it to be an exciting fight, but that depends on how Scott Quigg fights," he said. "If he goes on the back foot, on the defensive, which I think he might do, then it might not be as exciting as it should be.
"At some point he's going to have to take risks because if he goes on the back foot he'll just fall further behind on the scorecards. He'll have to take risks and I think that's when he gets knocked out.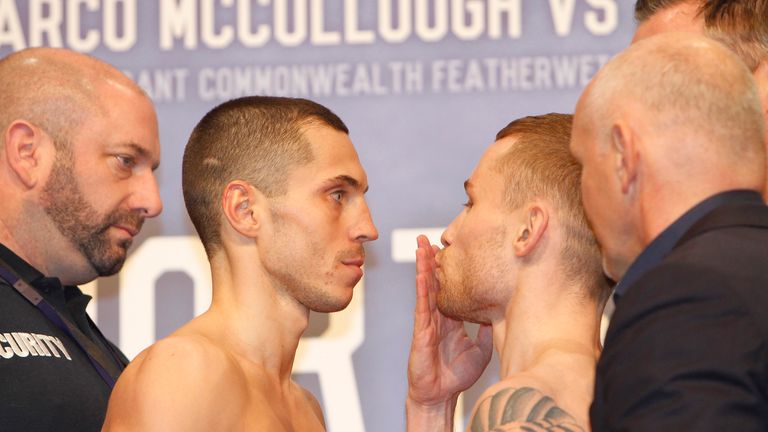 "It has all the ingredients to be a fight that people are talking about in 20 years' time. There's a real rivalry there. There's nothing manufactured between me and Scott. There's a lot of respect, but both of us want to win so much, there's a lot of pride at stake.
"I think it's going to be a fantastic atmosphere in the arena and one that the people that are lucky enough to have a ticket will remember for a very long time."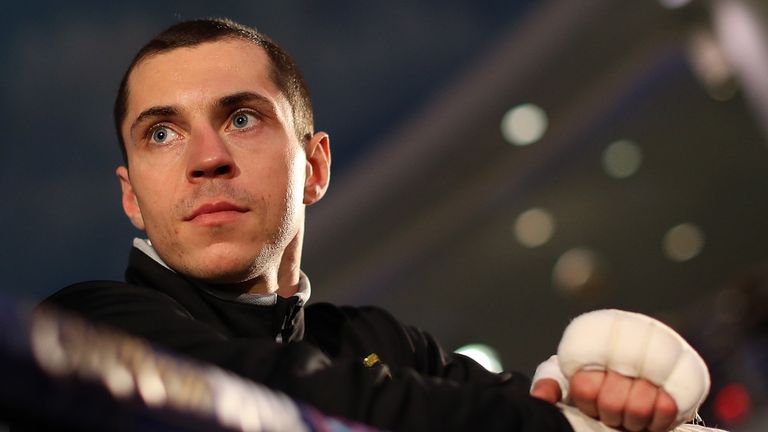 Speaking to Sky Sports News HQ shortly afterwards, WBA Super champion Quigg agreed it would be a special night, although he naturally expects a different outcome.
"It is special because it is against a domestic rival," he said. "You just have to look at Carl Froch and George Groves.
"What is Froch remembered for? Knocking George Groves out, but he has beaten fighters 10 times better.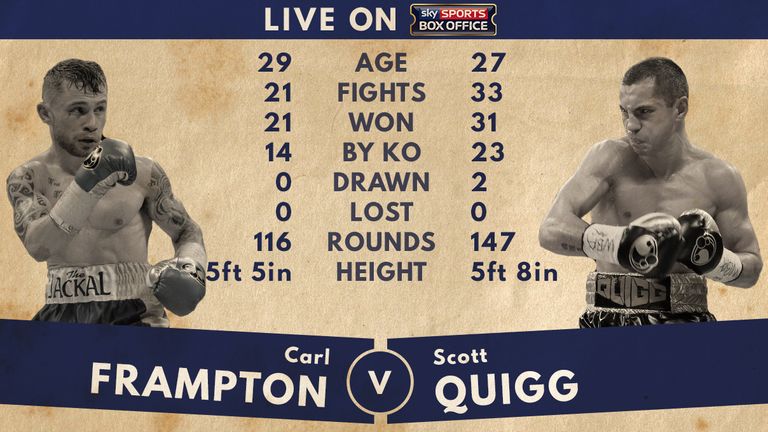 "He is remembered for what he did [to Groves] because it is a domestic fight and it caught the imagination of the public. This is the same and I will be remembered for this.
"Whatever he comes out to do, I am going to have an answer for, but one million per cent I will knock him out."
Carl Frampton vs Scott Quigg, exclusively live on Sky Sports Box Office on February 27, is available to order via Sky remote and online.