Scott Cardle held on to his British lightweight title with a stoppage victory over Kevin Hooper in Glasgow on Friday.
The unbeaten Lancashire fighter (21-0-1-KO7) proved too classy for Hooper and his quick speed and clinical sharpshooting were key factors on his way to victory.
The win marked Cardle's third successful - and maybe final - title defence, and it was a far more conclusive victory than his previous two defences against Birkenhead's Sean Dodd.
Owing much to his parents' Scottish roots, Cardle received a far more positive reception than when he travelled to Liverpool for those two encounters with Dodd.
The 27-year-old started off the fight as if out to prove a point, landing a big left hook early on.
As the fight ensued, Cardle, a top amateur, controlled the tempo, judging the distance and timing well and continuing to pop out the left jab and load up on his hooks.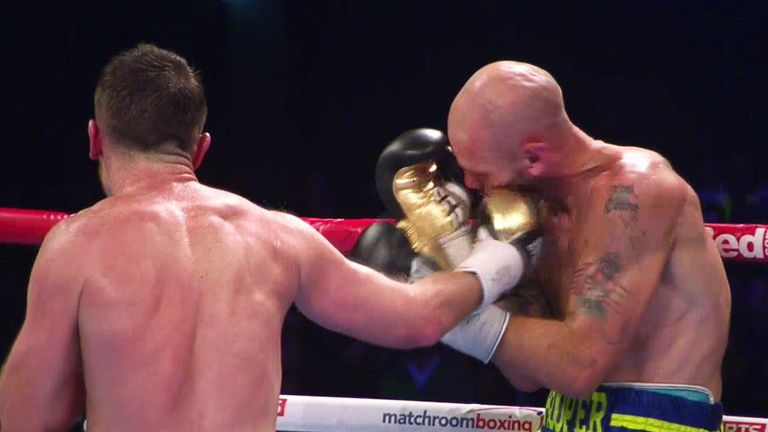 Hooper (19-4-KO4) came into the contest in the third round with some crunching shots and had his opponent's nose bloodied, but Cardle remained evasive, slipping shots and countering with effect.
Soon after, Hooper was opened up around the right eye after Cardle landed cleanly.
Cardle turned up the heat in the fifth round and had Hooper retreating to the ropes after a right-handed combination to the body and head.
He continued to land a barrage of heavy shots in the sixth round, and it was a flurry of right hooks to the head that forced referee Marcus McDonnell to jump in and end the proceedings.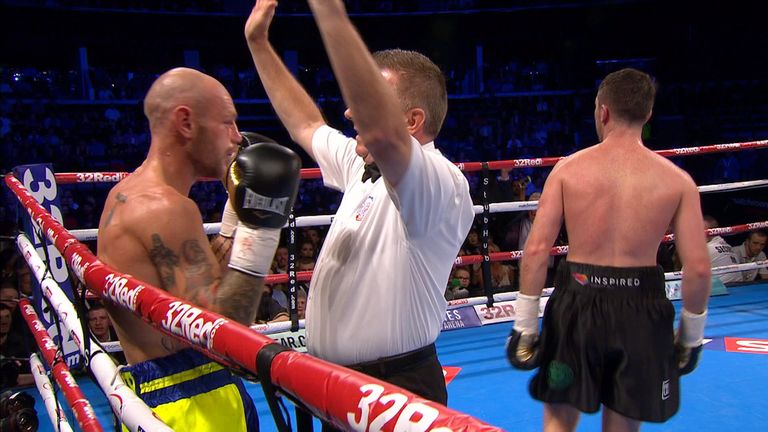 "I'm happy with the performance and it was a much better showing than my two fights against Dodd," Cardle said to Sky Sports after the fight.
"I lost a lot of confidence after those fights and questioned whether I could go any further than domestic level, but this showed I can and I'm ready to go the next stage.
"I want to win the British belt outright and we are not sure at the moment whether tonight's win will be enough, having drawn one fight with Dodd, so if I have to defend it again, then I will."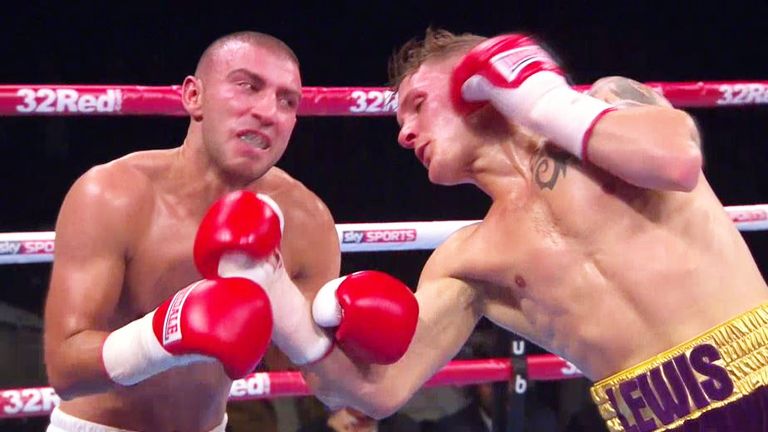 Earlier in the night, Lewis Paulin moved to 7-0 with a points victory over Sheffield-based Adrian Fuzesi, while Kieran Smith scored an emphatic first-round knockout over Robert Asagba.
Stewart Burt and Ross Murray both maintained their unbeaten records with comfortable victories, while Scott McCormack was too strong for Hull's Luke Fash and local prospect Joe Ham moved to 9-0.
You can watch England's tour of Bangladesh, plus Premier League football and the Japan Grand Prix on Sky Sports. Upgrade now and enjoy three months at half price!