Amir Khan says he is simply "a better fighter" than Kell Brook as he looks to get a British super-bout agreed for 2017.
In an exclusive interview with Sky Sports News HQ, the Bolton welterweight said he was keen to face his biggest domestic rival Brook at Wembley Stadium in the latter part of next year.
Khan (31-4-KO19) has been out of action since May, when he was brutally knocked out by Saul 'Canelo' Alvarez in a bid to win the WBC middleweight title, but he is back in training camp in the United States and is readying himself for a "tune-up" fight before, he hopes, taking on Brook.
He has since undergone extensive surgery on his hand, while Brook (36-1-KO25) also suffered a heavy defeat in his last outing, needing an operation on a fractured eye socket after he was stopped by Gennady Golovkin.
Khan said: "I'm a better fighter, a much more skilful fighter. I've been in with better opposition than Kell.
"I think Golovkin is the only 'A' fighter he has fought. With me, I've been in with the likes of [Marcos] Maidana, Danny Garcia, Zab Judah - I've fought the best names in boxing. I think it's time now where I shut Kell Brook up, and his team, and I settle the score to show who the No 1, and the best fighter in the UK, is.
"I am happy to take that fight. I always said Kell Brook has to prove himself and he has done that by getting in the ring with Golovkin.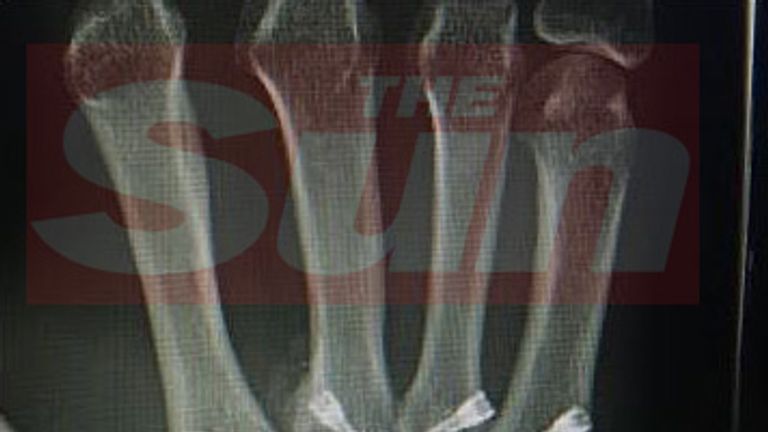 "He showed he is a tough guy and he's not afraid of fighting anyone, and it's worth now going into the ring with someone like Kell Brook. No one really knew him in America but now he has made a few noises.
"We do have our problems and we do want to settle the score, but the right way in the boxing ring. Then we can show who the best 147lb fighter is. I've told my team I want the fight.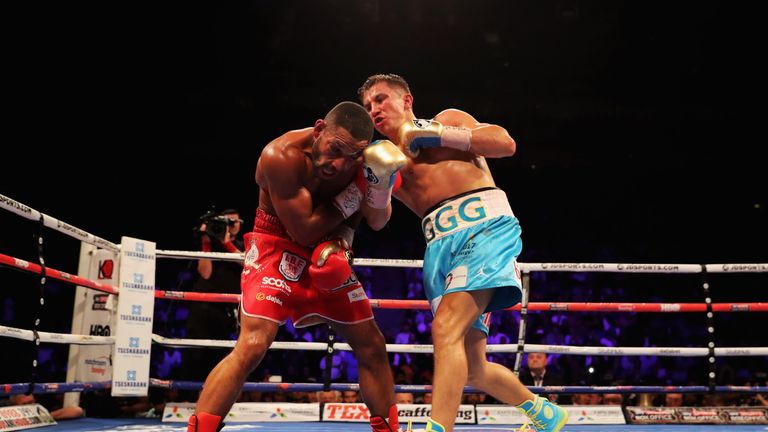 "That fight makes sense for both of us. Let's make it a big fight now. Kell wants it and I want it. We are in talks and let's make it happen now.
"I'm not going to disrespect Kell. He put up a great fight against Golovkin, who is a tough guy a lot of people are scared of. Kell gave it his best - obviously he fell short but at the end of the day he is a great fighter. Boxing is all about the best fighting the best."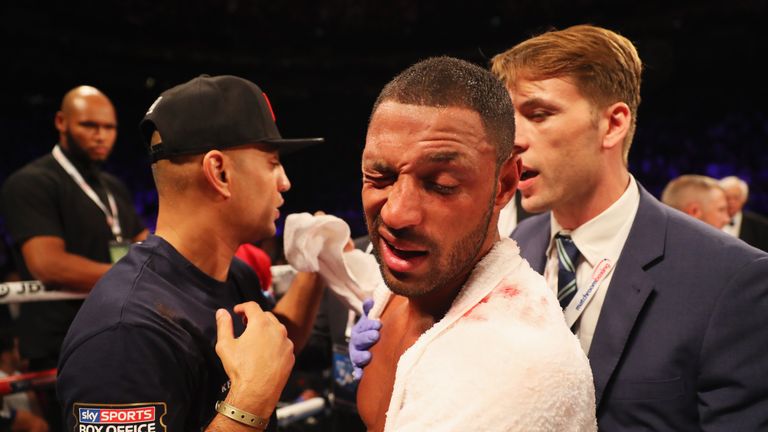 Khan has not fought in the United Kingdom since early 2013, with the Alvarez defeat coming in his third Las Vegas bout, but he is keen to fight in front of his home fans again as soon as possible.
"We can sell that fight out, the two of us alone. Let's get the fight done in 2017. It's a good fight for the fans," Khan added.
"When a fight like that happens it has to be Wembley Stadium. It's a massive fight and one that could sell in big numbers. It could happen maybe summer time or the end of the year. Both fighters have to be ready.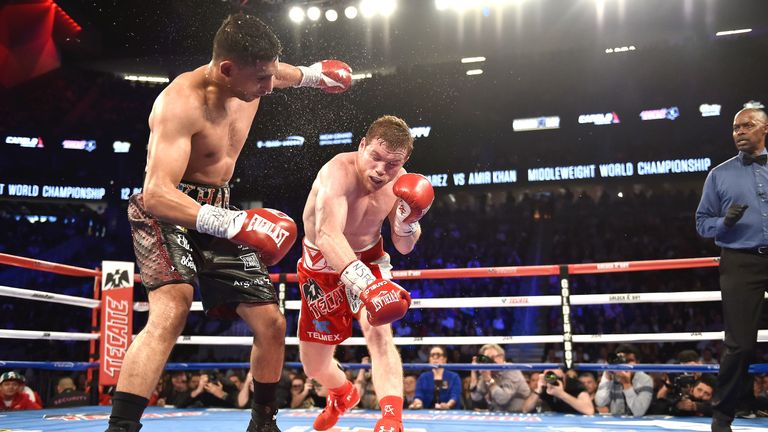 "Obviously, with Kell having that surgery and me having the surgery, I want to get back in the ring and have a tune-up fight come April just to get my hand back in action and see how I feel. Maybe the one after that could be Kell Brook."
As well as Brook, Khan has his sights set on Danny Garcia and Lamont Peterson, two of the fighters to have beaten him.
Khan's second career defeat came at the hands of Peterson in 2011 and his next fight would also end in disappointment when he was stopped by Garcia as he tried to claim the WBC super-lightweight belt.
On a Garcia rematch, Khan said: "That's something I have always wanted. I met Danny in Miami and we had a chat. He said to me 'Look, it's going to happen again some day. Don't know when'.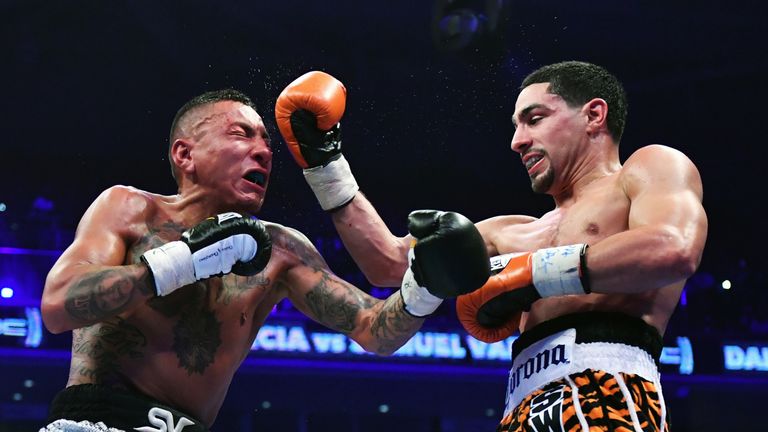 "I'm sure Al Haymon will get that fight one day for me. It's something I want as I have unfinished business with him. The only reason I can't get that fight just yet is because Danny is fighting Keith Thurman, and that is a unification fight so it overrides any mandatory. That's another fight out there for me. There are some big names like him and Peterson.
"I feel as good as when I was 25. I am keeping my body clean, I'm training very hard. I treat my body very well and I might have another three years left in me. Boxing has been great for me and I just want to give the fans the fights they want."
New customer winter madness offer: save over 40% on your Sky Sports Month Pass, just £20