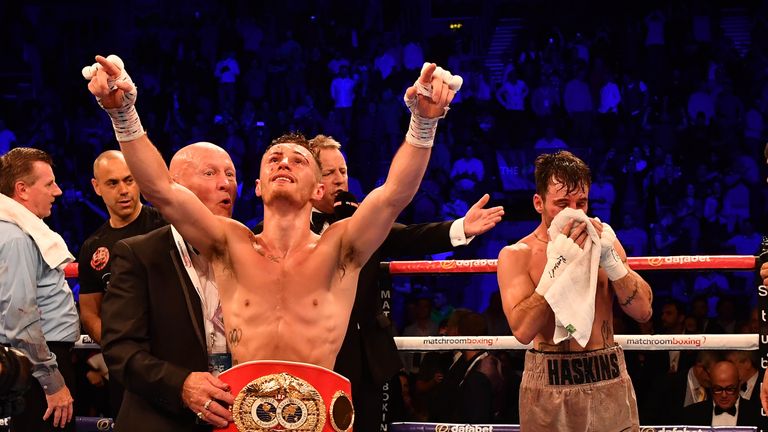 The IBF has admitted Saturday's controversial bantamweight world title fight between Lee Haskins and Ryan Burnett was scored incorrectly.
Burnett became the new IBF bantamweight champion after flooring Haskins twice in a dominant points victory in Belfast, despite a bizarre scorecard from American Clark Sammartino, who inexplicably handed in a 118-108 total for the Bristol man.
Promoter Eddie Hearn, who claimed that Sammartino had asked a cameraman to confirm the identity of the two fighters, called for an investigation into the decision and the IBF have now confirmed an error occurred.
An IBF statement said: "On Saturday, June 10, 2017, the IBF bantamweight bout between Lee Haskins and Ryan Burnett held at the Odyssey Arena in Belfast, Ireland was ruled a split decision victory for Burnett as a result of an error with the scorecards.
"Due to this error, in which one of the scores after each round was recorded on the individual scorecards for the incorrect fighter, the bout was declared a split decision when it should have been ruled a unanimous decision in favour of Burnett. An error of this nature and at this level of the sport should not have occurred.
"The IBF carefully considers the officials it recommends for appointment to a bout. Judge Clark Sammartino has been a member of the IBF for many years and has been a solid, reliable and consistent judge. He has an active officiating career and has worked at the world-class level.
"The IBF remains committed to recommending qualified and reliable officials to work its sanctioned bouts, and is fully intent on deterring a situation such as this one from occurring again in the future."