Mayweather vs McGregor: Floyd Mayweather urges Conor McGregor to bet his fight purse
By Nick Lustig
Last Updated: 07/08/17 10:24am
Floyd Mayweather has urged Conor McGregor to wager his fight purse ahead of their Las Vegas showdown on August 26.
Five-weight world boxing champion Mayweather and UFC superstar McGregor traded insults once again on Wednesday, this time in Toronto, as they continued their promotional world tour ahead of their bout at the T-Mobile Arena.
The 40-year-old American admitted on Tuesday he was struggling to "push his body" in training as he prepares to return to the ring following a near two-year hiatus, while McGregor predicted he will claim a fourth-round knockout victory.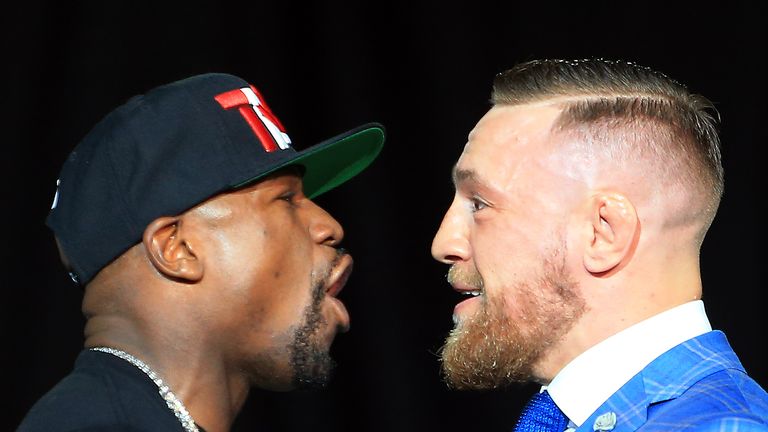 Despite this, Mayweather remains the heavy favourite to secure victory over McGregor and made another bold suggestion with just over a month to go until their clash.
"If you believe in yourself like you say you believe in yourself, bet your whole fight cheque," Mayweather said.
"Turn the pressure up. I don't quit, I don't fold under pressure. I'm the best and I know I'm the best.
"We're not talking about being at the top for one year, two years, three years, four years. We're talking about 21 years."
Mayweather, who previously retired from boxing in September 2015 after moving to 49-0, also insisted he was winning the war of words with the Irishman.
"That's for you guys to score. I think I won both rounds to be honest. I am winning." Mayweather told MMAFighting.com when asked about the verbal confrontations.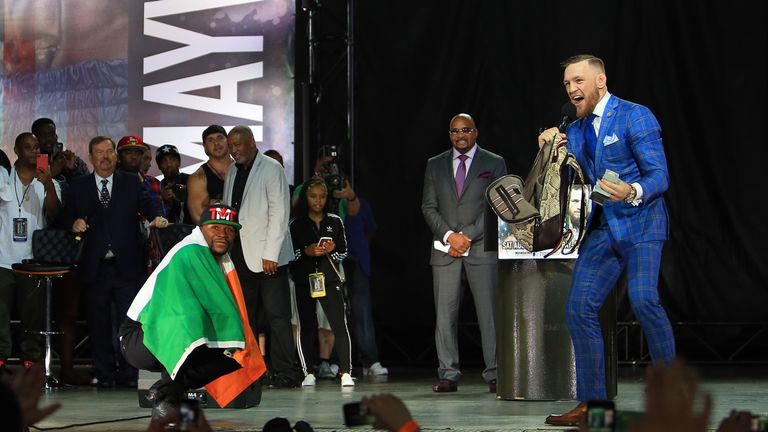 Mayweather also revealed he was paying no attention to McGregor's training videos ahead of the 28-year-old's first boxing bout and was instead focusing on ensuring he is right for fight night.
"I don't worry about that, I don't watch any fighter," he said.
"I just go out there when it's time to fight, I go out there and be the best that I can be.
"He's a lot younger, youth is on his side. He's bigger right now, but I weigh 154lbs right now, so he has to come down in weight. He's got a longer reach, but we'll just see though."