Anthony Joshua's rematch with Wladimir Klitschko is likely to be staged in Las Vegas, so we analyse why the heavyweights could be heading to boxing's capital.
Promoter Eddie Hearn last week flew out to the 'Mecca of boxing' to visit the T-Mobile Arena, which is the preferred venue to host Joshua's next world title bout in November, provided that Klitschko accepts a second fight.
But why has Las Vegas been selected ahead of the other potential locations, including Dubai, Nigeria and Cardiff?
An MGM spokesman answered questions about the $375m facility which is set to stage Joshua-Klitschko II.
Why pick a Las Vegas venue instead of a stadium?
Number one, we are the fight capital of the world. We host the biggest names in sports and entertainment. The Joshua-Klitschko fight would simply add to that.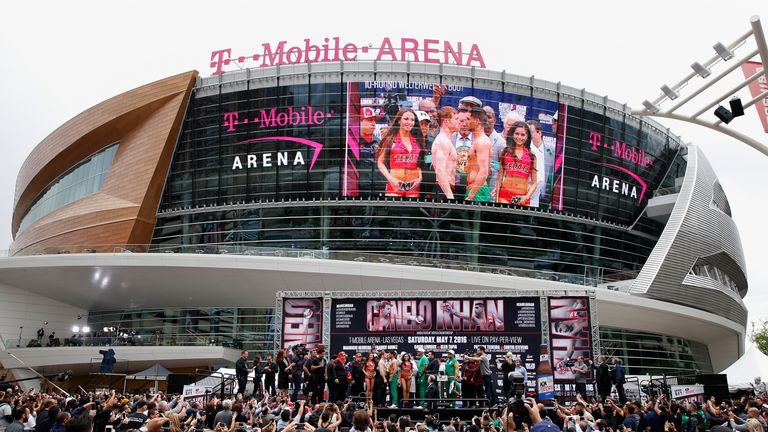 You already know that Floyd Mayweather-Conor McGregor is on the table for August 26 and Saul Alvarez-Gennady Golovkin will be September 16, so this will just add to that great boxing calendar.
Is the T-Mobile Arena the No 1 boxing location in Las Vegas?
I would say it's definitely the leader in the industry at this point. Even in only 15 months, it's definitely become the leader for the biggest sports and entertainment events.
Top fights at T-Mobile Arena
| | | | |
| --- | --- | --- | --- |
| Saul Alvarez | v | Amir Khan | May 7, 2016 |
| Andre Ward | v | Sergey Kovalev | November 19, 2016 |
| Saul Alvarez | v | Julio Cesar Chavez Jr | May 7, 2017 |
Would the arena be available in November?
Guns N' Roses I do know is on the 17th of November, but could we do it on these other weekends? I think we probably could at this point.
Is that 20,000 attendance the largest in Las Vegas?
Yes, it is. The arena creates a great atmosphere for major events like that. Even with 20,000, it just feels intimate, because it's got an electric feel to it.
For an event like this with two heavyweights, it would be spectacular.
First world heavyweight title fight in the venue?
Oh for sure. Deontay Wilder against Bermane Stiverne was the last heavyweight world title fight we had [at the MGM Grand in 2015].
Five facts about T-Mobile Arena
Opened on April 6, 2016
The venue cost $375m
Arena is home to NHL's Vegas Golden Knights
Housed concerts for Jay Z and Lady Gaga
Conor McGregor-Nate Diaz II was held there
How quickly would you expect tickets to sell out?
I would imagine the demand would be strong. London is a very strong market for Las Vegas.
We always welcome the fight fans that come from all over the world, but of course the British fans are truly devout. It would be great to have the British fans back in Las Vegas.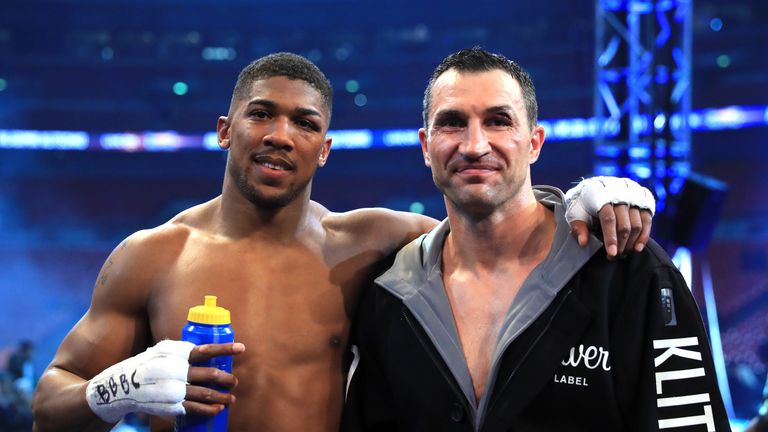 What is the weather like in Las Vegas in November?
It's chillier than people think, but probably in the nice cool 80s [Fahrenheit]. The Brits will be fine and they will enjoy it.
Where would a weigh-in take place?
Those details will have to be ironed out. It could be in T-Mobile, it could be at MGM, it could be on the plaza which is adjacent to T-Mobile. We'll have to see what happens.
Best night out for British fans?
We have many entertainment options. In the nightlife world, no-one does it better than the Hakkasan group in the MGM Grand. That would be the No 1 spot.
Will there be close circuit television to watch the fight?
We would have to talk to the promoters about that. I would imagine if the event sold-out and the demand was there, then yes, we would host close circuit.
When do you expect a decision to be finalised about the fight location?
I don't know how close we are, but I can tell you that there are discussions taking place and hopefully it would be a great opportunity to have the chance to host the fight.
We are in early discussions now. Hopefully over the next couple of weeks.