Mayweather vs McGregor: Floyd Mayweather says he is 'getting under Conor McGregor's skin'
By Mark Crellin
Last Updated: 07/08/17 10:32am
Floyd Mayweather says he is starting to get "under the skin" of Conor McGregor as the build-up to their keenly-awaited showdown on 26 August continues.
The pair were in London on Friday night in order to promote their bout, which will pitch unbeaten boxing legend Mayweather against a man who has never boxed professionally before.
However, McGregor is one of the most feared MMA fighters in the world and is convinced he will hand Mayweather his first professional defeat.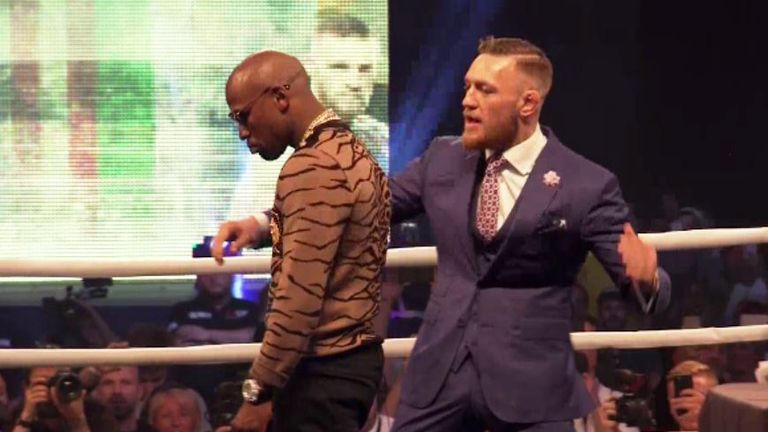 But Mayweather is unconcerned by McGregor's pronouncements and thinks he is getting the better of the psychological battle.
He told Sky Sports: "When we are going back and forth, when McGregor gets up there and speaks, I sit back and let him speak his piece, say what he has to say. I just sit quiet.
"When it is my turn to go up, I get to speaking, he gets to interrupting me, so it is obvious I am getting under his skin."
Mayweather rubbished the idea that McGregor's taunts were having any affect on him, adding: "No, I am not worried about that.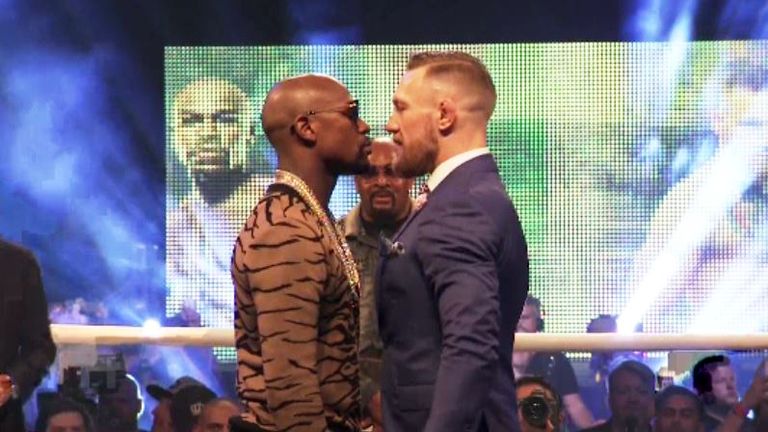 "I never needed Conor McGregor when I made $800million. But he is a great dance partner and I do need him for August 26.
"I am happy to be back in the UK. It has been a great tour, I take my hat off to my team. We have done a great job building this event."