Former UFC featherweight champion Jose Aldo is convinced "there is no way" Conor McGregor can defeat Floyd Mayweather when they meet in Las Vegas on August 26, live on Sky Sports Box Office.
McGregor has become known as a fighter with the ability to defy the odds after his stunning upset victory over Aldo in 2015.
But the Brazilian does not give McGregor a chance of defeating Mayweather, who has won every one of his 49 professional fights.
"There is no way McGregor can defeat Mayweather," Aldo said. "Mayweather has done this his entire life, and it's a different sport.
"[McGregor] can say whatever he wants, but he was a lucky guy [in beating Aldo]. One punch and he finished it. No skills."
Aldo was the dominant champion in mixed martial arts until McGregor set his sights on him several years ago.
The Irishman annoyed Aldo with his showmanship during the build-up to their December 2015 bout before McGregor stunned him with a 13-second knockout, flattening his opponent with one punch.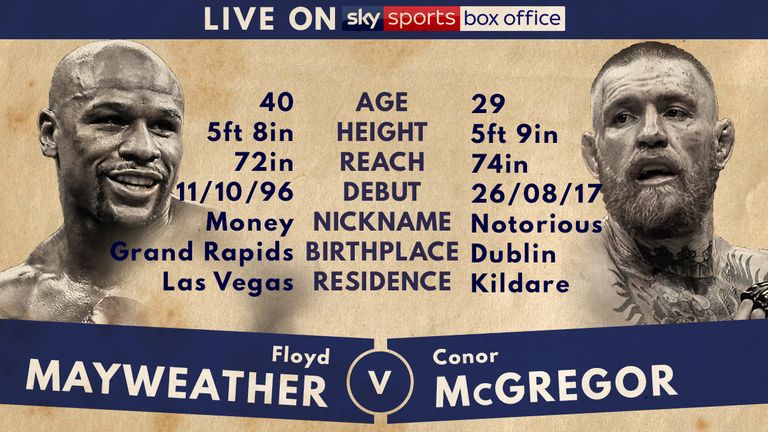 McGregor worked to get under Aldo's skin in the months leading up to their fight, and Aldo recognises the similarities in the mental game McGregor is playing against Mayweather.
But he claimed McGregor is motivated by money rather than glory ahead of his contest with Mayweather.
"After the Mayweather fight, he'll get lots of millions of dollars," added Aldo. "Probably he'll never fight again.
"It's a joke, he's just looking for the money."