Dillian Whyte says Anthony Joshua can only 'pretend' to be aggressive and vowed to expose his bitter rival's 'vulnerable' side in a rematch.
The Brixton heavyweight makes his US debut in the early hours of Sunday August 20, live on Sky Sports, when he faces Malcolm Tann on the undercard of Terence Crawford's super-lightweight unification clash with Julius Indongo in Nebraska.
Live Fight Night International


Whyte has set his sights on a world title shot and would relish the chance to avenge his 2015 stoppage loss to Joshua, who recently admitted he wants to take the south Londoner's 'soul' in a second fight.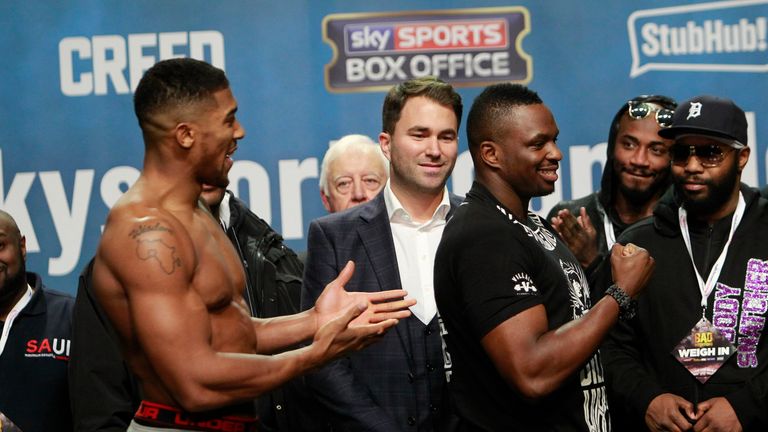 "Anthony Joshua talks a lot of rubbish," Whyte told Sky Sports. "He tries to pretend to be this bad, aggressive man whenever my name is mentioned, but he's not that way inclined.
"For me it's good. The worst thing in sport is not to be talked about, but my name is being mentioned with all the top heavyweights in the world. He's world champion and he's calling my name, so I'll take it as a privilege that the world champion is calling me out. I'm happy about that."
Whyte watched with interest as Joshua overcame the first knockdown of his professional career in his dramatic stoppage victory over Wladimir Klitschko at Wembley in April.
This epic encounter did not surprise Whyte, who insists any heavyweight can hit the canvas, although he is confident about exposing defensive frailties in the current WBA 'super' and IBF champion.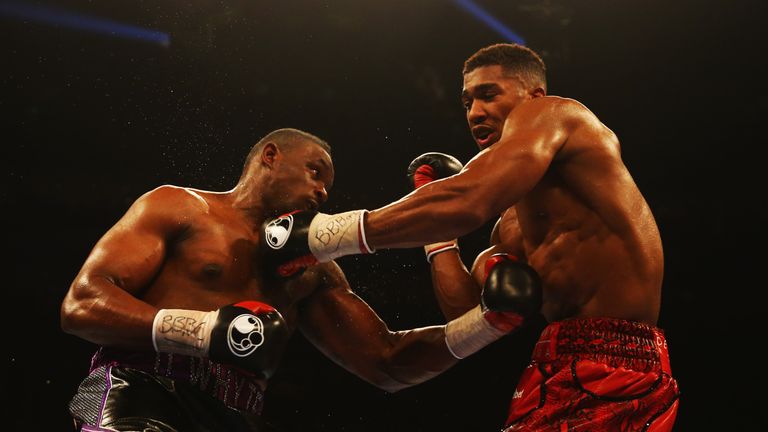 He's shown that he's vulnerable when he gets put under pressure.
"Fight him again it will be a different story," said Whyte. "He's shown that he's vulnerable when he gets put under pressure.
"You have to keep the pressure on him. It makes it a lot easier being there once and doing it on the big stage now. I believe I'm ready now for these big fights.
"Everyone thinks that these guys are gods and they're invincible. They are not invincible.
"We are men and in heavyweight boxing, everyone can get put over at some stage. It's just normal in heavyweight boxing. Every single heavyweight hits the deck at some stage in their career."