Conor McGregor should return to the UFC after Floyd Mayweather defeat, says Spencer Oliver
By Conor Creamer
Last Updated: 28/08/17 4:41pm
Conor McGregor should return to mixed martial arts and leave his short-lived boxing career behind, according to Spencer Oliver.
The Irishman was defeated in the 10th round by Floyd Mayweather in their blockbuster super-welterweight clash at the T-Mobile Arena in Las Vegas on Saturday night.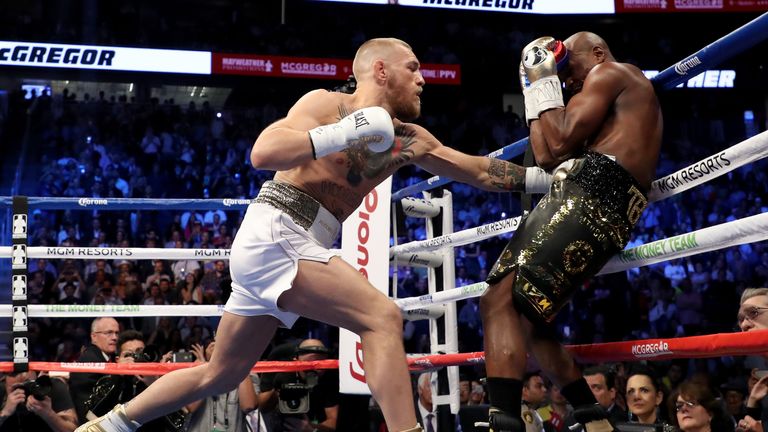 McGregor, who was making his professional boxing debut, started the bout with glimpses of success but the levels of ability soon became evident as Mayweather began to break his opponent down, and ex-boxer Oliver believes the UFC star should now go back to his preferred discipline.
"On the evidence of what I saw, on Saturday night/Sunday morning he should definitely go back to the UFC," Oliver told Sky Sports News.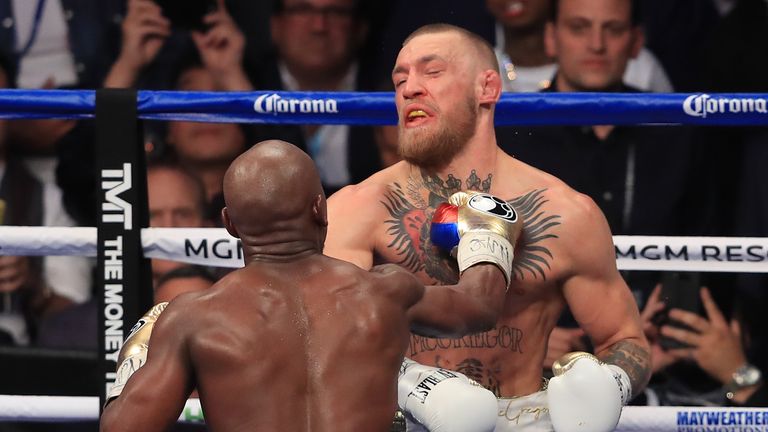 "I think that that is where he's good. We're taking nothing away from him, he is one of the world's great in the UFC and I think that's where he belongs.
"I think UFC and boxing are two different sports and we found that out on Saturday night."
Mayweather's victory marked the 50th of his rich career, without defeat, which sees him break the coveted 49-0 unbeaten record set by Rocky Marciano, and Oliver is adamant it is the American's last appearance in a boxing ring.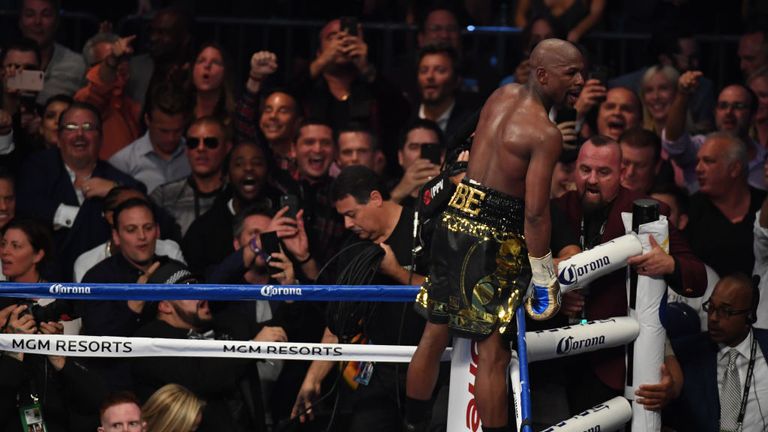 "He's definitely the greatest of modern times," Oliver added.
"The debate will always go on whether he's the greatest of all time but he certainly belongs in the top-five.
"50-0 will be where he remains now. He wanted the record held by Rocky Marciano, now he's broken that and has an extra £350m in the bank and I think he will stay retired. He's 40 years of age and everyone comes to their end."