Mayweather vs McGregor: Conor McGregor says the referee jumped in to stop his fight with Floyd Mayweather too early
By Matt Horan
Last Updated: 27/08/17 9:59am
Conor McGregor believes that the referee jumped in too early to stop his fight against Floyd Mayweather and he should have been allowed to fight on.
'The Notorious' produced a valiant performance against 'Money' but was ultimately outclassed by the boxing great, who, in his final fight, now moves to a record-breaking 50-0.
McGregor did start the cross-code showdown the better of the pair, but as the fight reached its second half the UFC superstar faded quickly and was stopped on his feet by referee Robert Byrd in the 10th.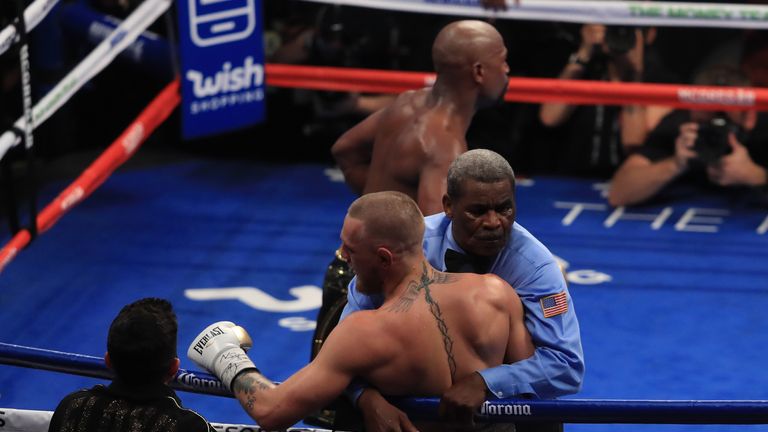 Speaking after his stoppage defeat, McGregor admitted that he was tiring, but he would have liked Byrd to let him at least hit the canvas before waving off the contest.
"I would have liked the ref to let me keep going. I was a little fatigued, but let me go down, let's see how things play out," McGregor said.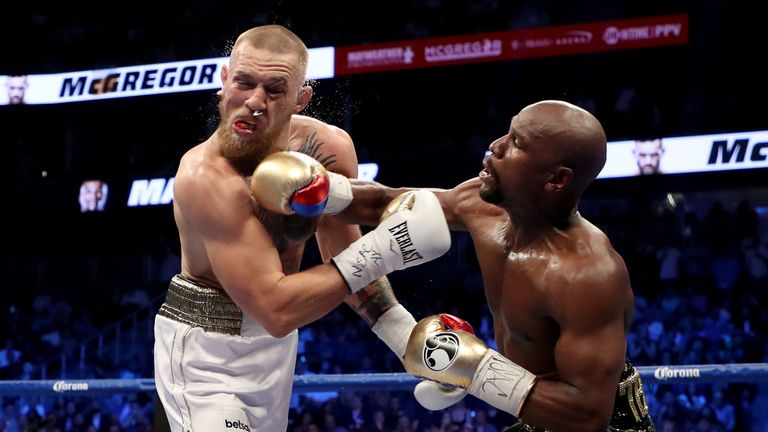 "I've been strangled on live TV before and came back.
"There's a lot on the line here, let me keep going. He had a lot more experience and I have to give it to him, that's what 50 pro fights will give you.
"Being wobbly and fatigued, that's energy, that's not damage, I'm clear headed.
"I thought I took the early rounds and I made him change his style. He was very composed, not that fast or powerful, but very patient, fair play to him, he's had a great career.
"Hopefully I entertained the fans, I thought it was close, I just thought the stoppage was a bit early, I often get like that.
"Where were the final two rounds? Let me at least wobble back to the corner and try to recompose myself."