Mayweather vs McGregor: Floyd Mayweather confirms end of career after win over Conor McGregor
By Richard Damerell
Last Updated: 27/08/17 10:02am
Floyd Mayweather confirmed his retirement after marking his 50th fight with a 10th round stoppage victory over Conor McGregor in Las Vegas.
The 40-year-old American ended an absence of nearly two years in the ring to face McGregor, and the five-weight world champion completed a landmark victory after pounding the UFC star to a halt at the T-Mobile Arena.
Mayweather vowed to stand by his decision to leave the sport for good after surpassing the 49-fight unbeaten record of ring legend Rocky Marciano.
"Rocky Marciano is a legend and I look forward to going down in the hall of fame some day," Mayweather told Showtime.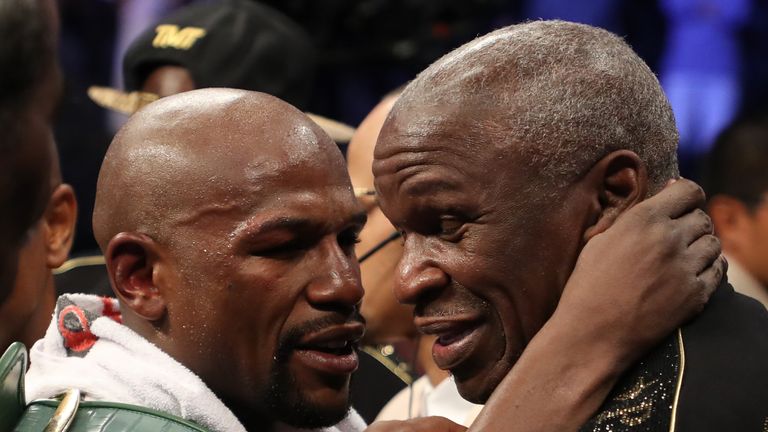 This is my last fight ladies and gentlemen, my last fight. Tonight was my last fight for sure.
Floyd Mayweather
"This is my last fight ladies and gentlemen, my last fight. Tonight was my last fight for sure.
"I chose the right dance partner to dance with. Conor McGregor, you're a hell of a champion and to the country of Ireland, we love you guys."
McGregor had produced a spirited start to the fight, taking the opening few rounds with his work-rate, but Mayweather insisted he was simply waiting for the right time to produce an entertaining stoppage victory.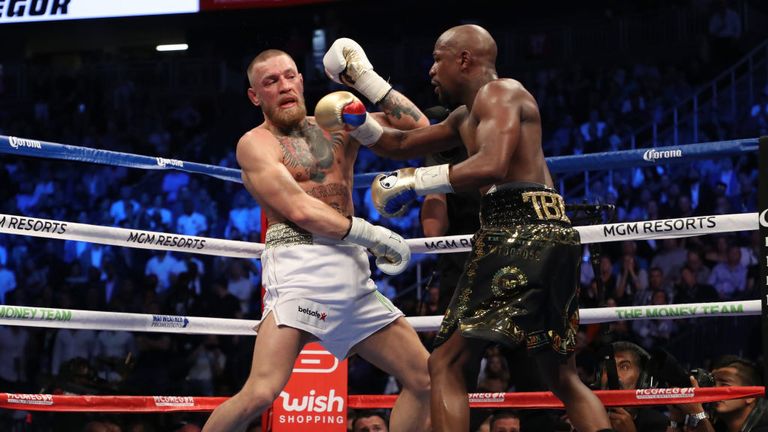 "He's a tough competitor and I think we gave the fans what they wanted to see," said Mayweather. "I told them that I owed them for the [Manny] Pacquiao fight. I must come in straight ahead and give the fans a show, and I think that's what I gave them.
"He was a lot better than I thought he was. He used different angles. He was a tough competitor, but I was the better man tonight.
"Our game-plan was to take our time, go to him, let him shoot all his heavy shots early and then to take him out at the end, down the stretch.
"Well, if I'm not mistaken, I guaranteed everybody that this fight wouldn't go the distance. Boxing's reputation was on the line. Boxing's a hell of a sport, MMA is a hell of a sport."