NXTGEN: Harlem Eubank earns comfortable points victory on NXTGEN card
By Neel Khagram
Last Updated: 13/10/17 10:52pm
Harlem Eubank won his second professional contest with a comfortable four-round points victory over Michael Green at York Hall, with Chris Eubank Jr watching on.
The cousin of the super-middleweight star showcased some neat footwork and hand speed throughout the contest in what turned out to be an untroubled outing for the Adam Booth-coached fighter.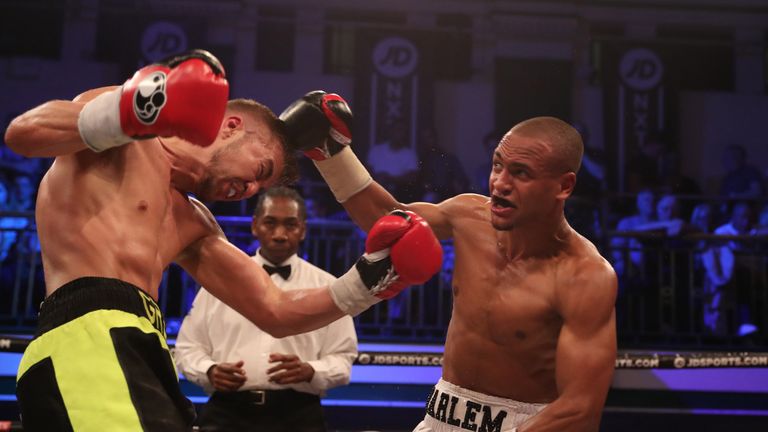 Eubank proved an elusive target to hit, catching shots with ease on the gloves and piercing Green's defences with repeated double jabs followed by right hands in the opening session. A spiteful left hook to the body proved to be the most eye-catching shot of the round from the Brighton man.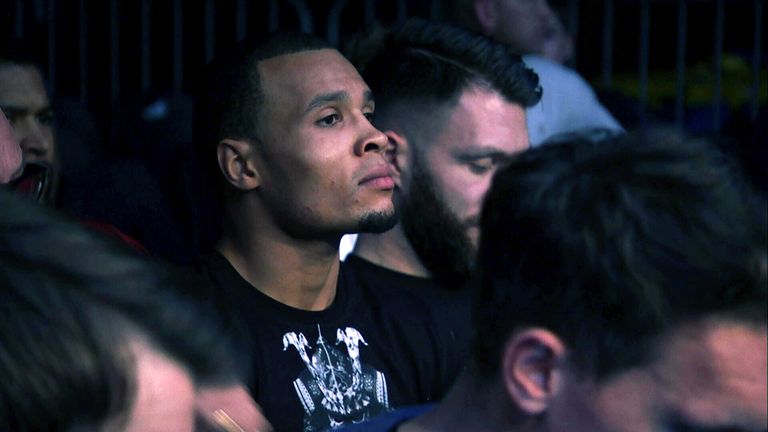 A noticeable assault to the body continued from Eubank in the second, jabbing to the stomach to prise open the defences of his opponent. The 23-year-old then landed a sharp overhand right which Green did well to absorb.
Eubank continued his tactic of jabbing to the body in the third, whilst showing some neat work up close in the last round to earn an easy points victory.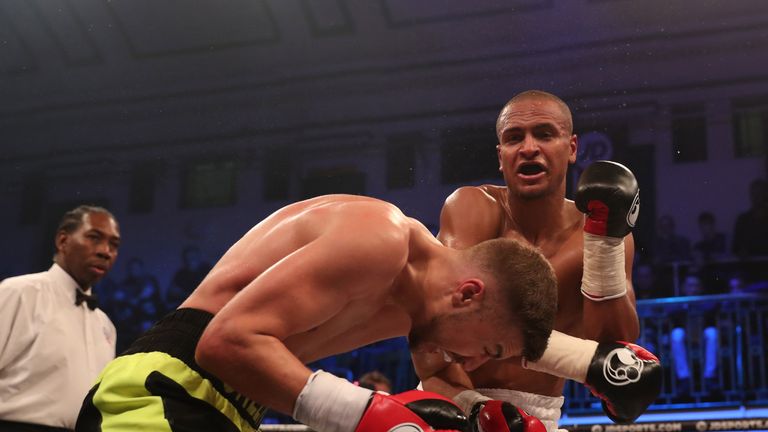 "I love the spotlight," Eubank told Sky Sports. "I have been training many years for the spotlight.
"It was a competitive fight, I like these contests where you work your skills against good opponents.
"There are many raw skills which I need to work on and need tweaking."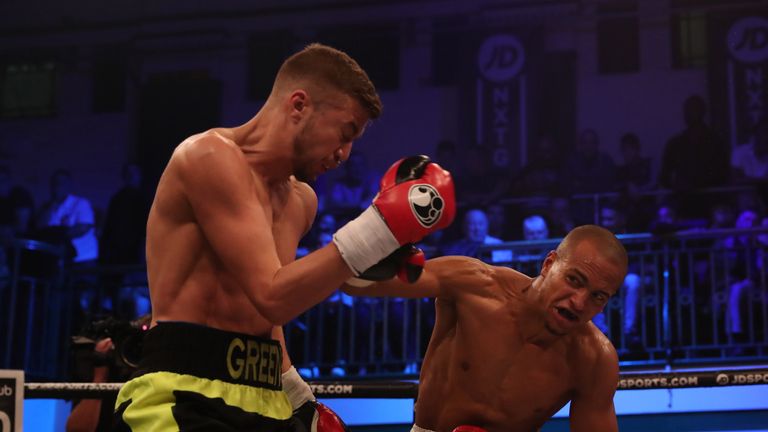 The biggest surprise of the night saw Eric Israel stop William Webber on his debut - with none of his family knowing he was fighting at the home of British boxing.
The middleweight threw a blistering barrage in the third round, forcing the referee to step in and save Webber - who was only making his second professional appearance - any more suffering.