NXTGEN: Isaac Chamberlain and Charlie Edwards open York Hall show with stylish wins
Chamberlain wins in fifth, Edwards over the distance
Last Updated: 13/10/17 8:38pm
Isaac Chamberlain took a giant stride towards fighting for the Commonwealth cruiserweight title by stopping Ossie Jervier in the sixth round at York Hall.
The unbeaten Brixton star is chasing recently-crowned champion Luke Watkins, while also sending out regular warnings to Olympian Lawrence Okolie.
Chamberlain sent Jervier to the floor with a vicious right to the ribs in the sixth and although the dogged Willesden man made it up at nine, the referee stepped in as another heavy right landed upstairs.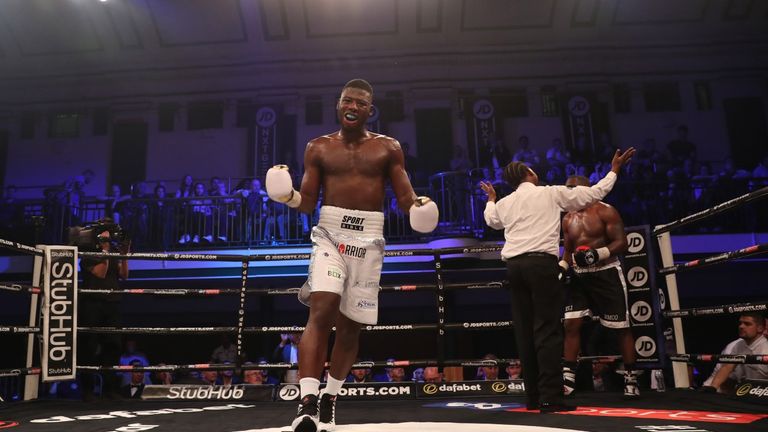 Swindon's Watkins picked up the vacant belt last weekend but after moving to 9-0-K04, with his last three fights ending early, 'Chambo' made it clear where he wants to go next.
"Lets make this fight happen, it will be great for the fans," he told Sky Sports.
"He's a very, very good boxer, so it will be great. Let's get it on."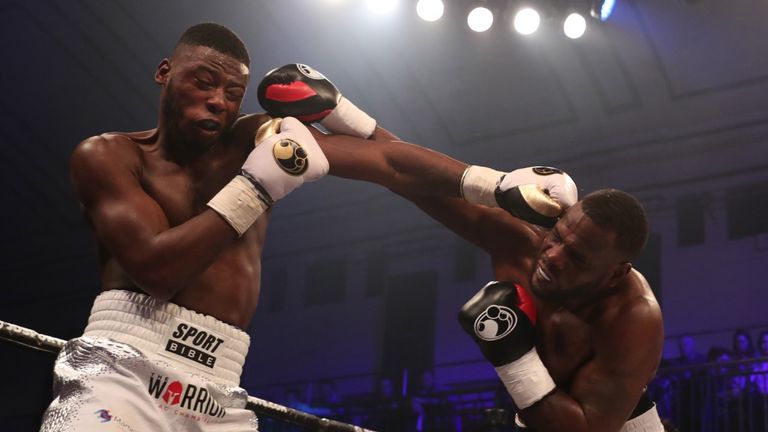 Chamberlain made a confident start, opening the NXTGEN bill at the Bethnal Green venue, his jab and left uppercut catching Jervier and the growing crowd's attention.
He was caught with a clubbing right in the third but regained his composure and, after more left hooks to the body and the willingness to get in close, it wasn't long before the Brixton man was back on top.
The fifth round saw them both swap shots before Chamberlain's class came to the fore midway through the sixth, a short left teeing up the vicious right that spelt the beginning of the end for Jervier.
Charlie Edwards showed his class with a shut-out success over Craig Derbyshire.
The British super-flyweight champion didn't put his belt on the line after a late change in opponent, but was a level above.
Edwards, who has already set his sights on WBA world champion Kal Yafai, used the eight-rounder to stay sharp and did just that, going through his armoury at pace and with precision.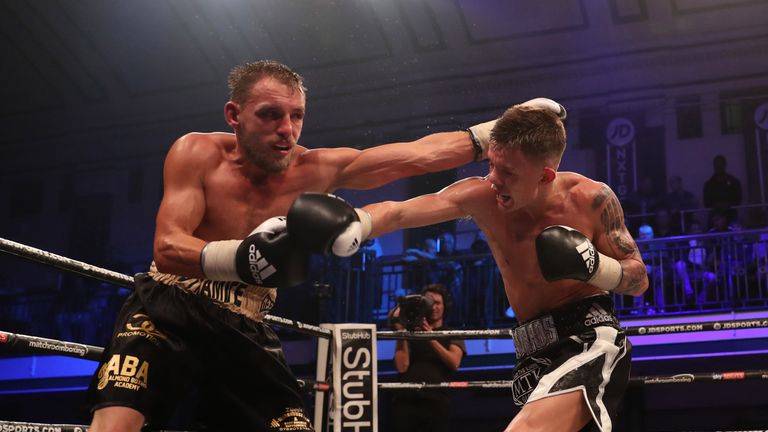 Derbyshire was game and never took a step back but it was Edwards' combinations - in particular, his left hook - meant there was only ever going to be one winner.
Edwards had already beaten Derbyshire as an amateur and the 80-72 shut-out saw the 24-year-old move to 11-1-KO4.