NXTGEN: Reece Bellotti crowned Commonwealth champion after stopping Jason Cunningham
By Neel Khagram
Last Updated: 13/10/17 11:38pm
Reece Bellotti became the Commonwealth champion at featherweight after stopping Jason Cunningham in the sixth-round of a hard-fought contest.
The Watford fighter displayed a huge work-rate throughout the whole fight, and was undeterred by getting out-boxed in patches by his more experienced opponent to come from behind and get the stoppage victory.
Just as the fight looked to be edging away from him, Bellotti showcased his clinical finishing ability to drop Cunningham in the fifth and unleash a variety of hooks and uppercuts in the sixth forcing the ref to step in.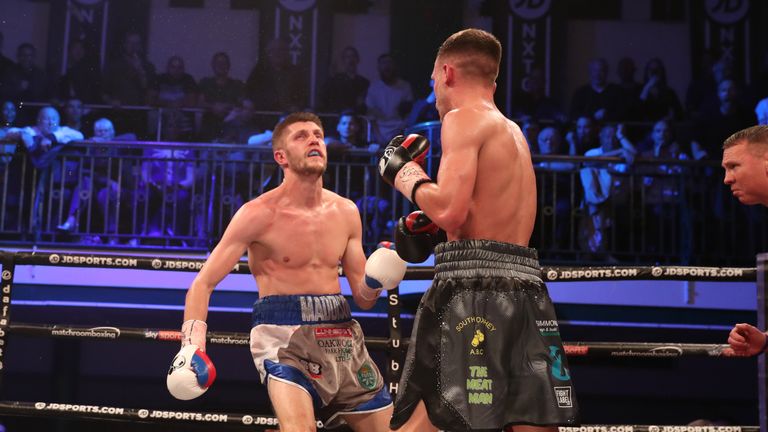 Bellotti was competing in his first 12 round contest as a professional and set a frantic pace from the first bell, looking to land his right hand at every opportunity.
However, Cunningham was able to duck and weave away from the 'Bomber's' shots and answered with a couple of left hands of his own from the southpaw stance and score the cleaner punches of the two in an action-packed opening session.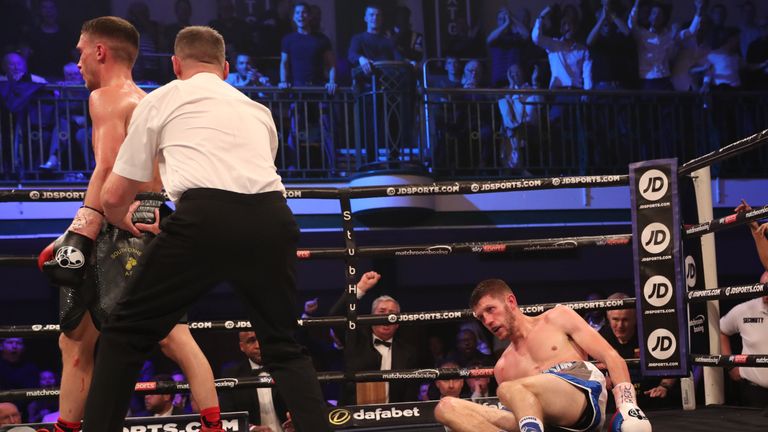 The all-action nature of the contest continued in the second, with Bellotti targeting Cunningham with body shots in the first half of the round, before the champion answering with two clean hooks and uppercuts on the back foot of his own.
Both fighters continued to pour everything into their work in the third, with Bellotti throwing a right hand and left hook which was partially blocked from Cunningham, who answered with a left uppercut to the body. Sharper counters from Cunningham followed as Bellotti overbalanced on his march forward.
Cunningham started to look more comfortable and land the more eye-catching shots in the fourth as Bellotti's work started to slow down as the nature of the contest looked to be going the champion's way.
However, a big right hook to the head from Bellotti dropped Cunningham in the fifth to swing the fight his way.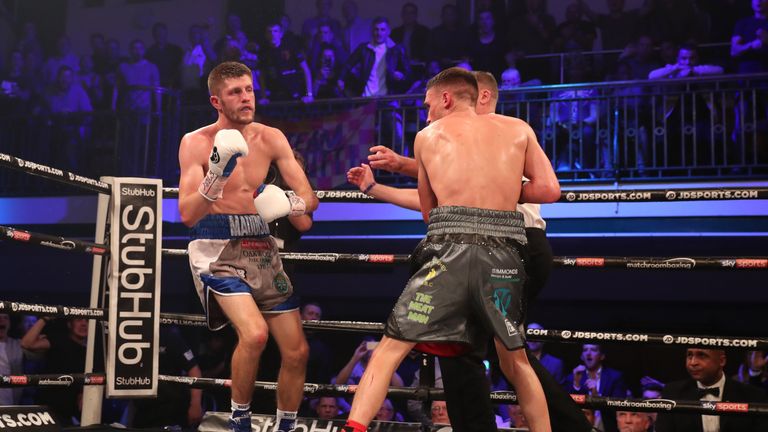 Cunningham survived the round with only seconds remaining, but sensing that his head was not clear, Bellotti unloaded a barrage of punches to end the contest in the sixth.
"We knew it was going to be a tough test and a great fight," Bellotti told Sky Sports.
"We knew it was going to be tricky to start with but that's how we knew it would be and my aim was to try and get him late, if I could.
"He was a very tricky opponent, a very good fighter and I got the win in the end.
"I wasn't necessarily looking for the power, it was just if I could get him in the end and I think it tells in there."