UFC lightweight champion Conor McGregor says he would beat Floyd Mayweather if the pair had a rematch.
Mayweather extended his perfect career record to 50 unbeaten fights after stopping McGregor in September.
The Irishman went 10 rounds with the five-weight world champion in Las Vegas and believes the result would be different if he had the opportunity again.
Speaking exclusively to Sky News reporter Jacquie Beltrao, McGregor said: "He changed his style three times. The third time he went Mexican style with his hands, knuckles above the eyebrows, dipped in low and started walking forward.
"It's a style of fighting that caught me off guard because he never fights like that. I did not prepare or anticipate it. Ultimately it got him the win. Much respect to him but it is what it is.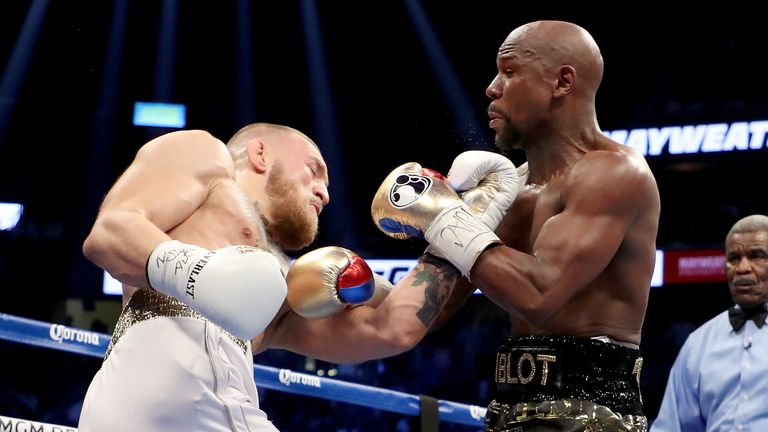 "If I got another go I would beat him."
It has not been confirmed what sport the mixed martial artist will fight in next after he temporarily left the UFC to take up boxing.
He still has his lightweight belt to defend but it appears McGregor hasn't given up boxing after losing his first professional fight.
The 29-year-old says he relished swapping the octagon for the squared circle and believes he gave a good account of himself.
He added: "I enjoyed the whole experience. I certainly took the early rounds, handy. I was told I would not land a punch. I was told I should not be in the same ring.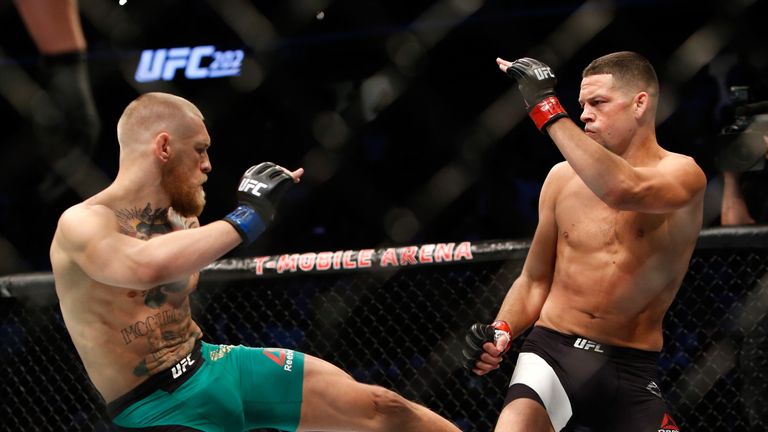 "Show me his highlights in the fight? The only thing you can show me is round nine and 10 when I was fatigued. The highlights before that were of me. I landed some beautiful shots on him.
"I am happy with how it went but of course I went in to win and it didn't go my way."
McGregor was talking to Sky News reporter Jacquie Beltrao, the full interview will run over Christmas.