Boxing is accustomed to watching its greatest fighters retire in unique and often unusual circumstances, writes James Dielhenn, but nobody's career will end quite like Roy Jones Jr's.
Since 2015, when he was 46, the once-unrivalled Jones Jr has failed to show up for a fight in Liverpool, gained Russian citizenship from Vladimir Putin, then been violently knocked out in his new country. Retire? Not yet.
He has won three fights since: against an opponent making his pro debut who earned the opportunity through a competition, then in his hometown which hinted at the inevitable end, then against a 'bare knuckle' fighter with an alleged 72-0 record.
You need a decent memory to recall a time when Jones Jr's career was not this way - indeed, most people below 30 probably regard him as bizarre rather than brilliant - but his highlights are worth remembering. From Friday morning, he will finally be a retired fighter who leaves behind remarkable achievements.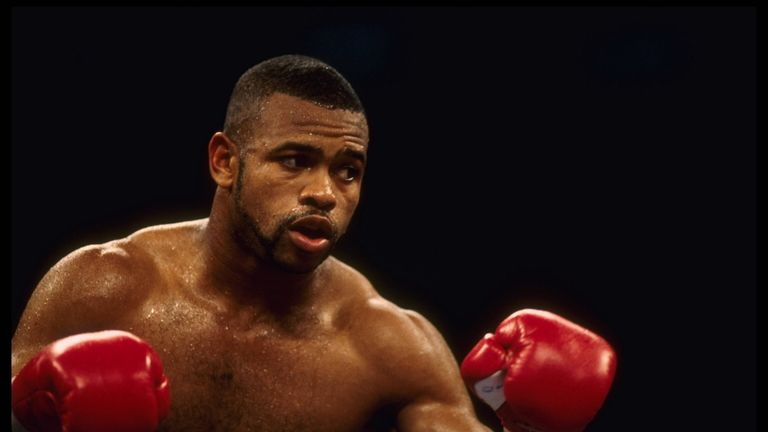 Jones Jr on beating Bernard Hopkins
"It was a good fight for my first world title. The thing about that fight was I just wanted to make sure I stayed smart and I stayed focused because one of the first goals in my life was to turn professional and become a world champion. I felt a lot of pressure on my back because this was what I'd worked so hard to do for all those years. I fought the fight with one hand due to injury, but I did what I needed to become world champion."
Jones Jr was on the wrong end of boxing's most infamous decision 30 years ago in the Olympic gold medal match but went on to win world titles in four divisions (middleweight, super-middleweight, light-heavyweight, and heavyweight). His historic win in 2003 over John Ruiz, who was the bigger man by 30lbs, made Jones Jr the first former middleweight champion to win gold at heavyweight in 106 years. Aged 34 he had won 48 fights with just one loss, via disqualification. There was nothing more to prove.
Yet his career would extend for another 15 years, 26 fights and five knockout defeats. It is due to conclude on Thursday night in Pensacola, Florida, where it all began (Jones Jr is 49-years-old and fighting for the 75th time) but why has he had such obvious difficulties in removing his gloves forever?
Retiring gracefully has always been the most difficult obstacle for a boxer to fight past. A few go early, a lot go far too late and most have the decision cruelly taken out of their own hands, by the sport's addictive and dangerous nature.
Muhammad Ali fought on too long. Floyd Mayweather, on the face of it, had the dream career with a historic 50-0 record and minimal harm yet even he, aged 40, needs to leave the door to a comeback slightly ajar. Mike Tyson was unrecognisable from the wrecking ball of his early-20s, and Wladimir Klitschko's classy and considered decision to bow out after one last monumental examination of himself. Joe Calzaghe went 46-0 against Jones Jr and has never been tempted back since.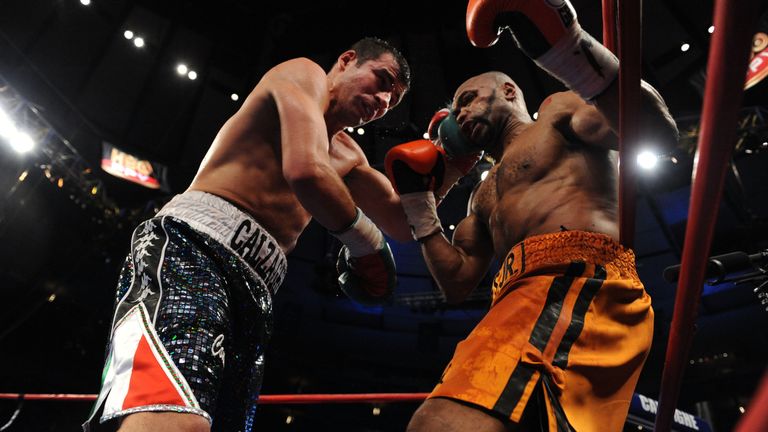 Jones Jr on beating John Ruiz
"I wanted to be a world champion my whole life but I never once thought of the heavyweight title until it presented itself. This was something that God gave me, way and above more than I ever asked for or expected. It was the chance to make history, to do something nobody would dream of me doing. This was history, the first fighter to jump from middleweight to win the heavyweight title in over 100 years. John Ruiz had no clue what he was dealing with or what he was facing. He found out the hard way."
"It's very hard when you've been doing it for all of those years, and think: 'Here we go again'," Ricky Hatton said this week, recalling his ill-fated comeback. "It's sometimes very hard to get motivated. I lost weight in the gym, in sparring I felt brand new, and then the minute the bell went on fight night, I went: 'This ain't here no more'."
Five years ago Jones Jr passed through Sky Sports and was asked why, then aged 44, he was intent on "turning back time".
"It's about being a warrior," he replied. "God blesses us all with a gift. That flame never truly goes out, and if it does, you might as well get in your coffin."
Jones Jr's flame has never even dimmed, let alone gone out, despite some bad defeats and some farcical wins. There has been concern for his welfare, much like there is with James Toney and Bernard Hopkins (Jones Jr, remembered, beat both men in the early-90s to verify himself as a pound-for-pound great).
Jones Jr on beating Toney
"I was already a world champion, but he was the boss. James Toney was the man at that time, they were calling him the best pound-for-pound fighter in the world, and to be the man you have to beat the man. I couldn't just get a win, I had to dominate him and show the world that not only was he not the best pound-for-pound, but there was no-one else close to Roy Jones Jr. And that's what happened. I annihilated the man, dominated him. That was my coming-out party, I showed all my weapons in that fight, I showed everyone, no, hey, this is what the best pound-for-pound fighter in the world really looks like!"
"I'm not sad to get older, we all get old," Jones Jr said this week. "I had a great prime. I was good in my prime, you know? I wasn't surprised that I was getting old, and that my abilities were getting more limited. Everybody knows everybody gets old, but I think some guys really don't think their body will get old.
"I accepted it. People told me to retire but I knew what I could do and I've never let anyone tell me what to do."
That much is certainly true. Jones Jr has almost finished his 29 years career but his tongue remains as sharp as his fists were 20 years ago.
"You can't pretend there's ever been anyone come close to doing what I did. Nobody you could name could touch me - and I'm talking about nobody who's around now, nobody who was around in my prime, and nobody who was around any time you can mention.
"I haven't seen anyone turn pro at 154lbs and win the heavyweight championship of the world.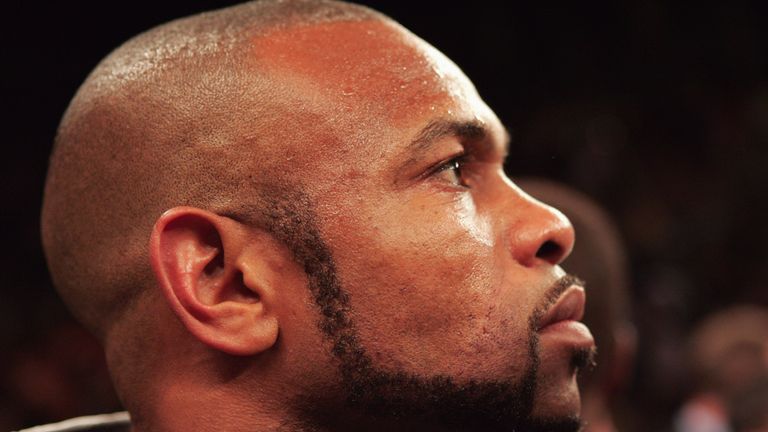 Some guys really don't think their body will get old. I accepted it. People told me to retire but I knew what I could do.
"Even the great Sugar Ray Robinson, the pound-for-pound guy that he was, couldn't win the light heavyweight title after turning pro as a welterweight. He had a difficult time trying that. So that tells you how hard it is to jump up that kind of weight and win.
"So, pound-for-pound the greatest of all time? It isn't hard to figure out, Roy Jones Jr is your king of the hill."
This rhetoric makes you believe in fairy tales, and believe that the skill Jones Jr once possessed can continue making up for his age. He is unlikely to be troubled by his 75th opponent, Scott Sigmon (30-11-1), on Thursday. Boxing can kid fighters along until it teaches them harsh truths about themselves but it is time for nostalgia to replace whatever Jones Jr has left. It is almost impossible for a boxer to retire at the perfect time. Jones Jr, at the very least, is still the master of his own fate.