George Groves questions Chris Eubank Jr's world title credentials
By Richard Damerell
Last Updated: 20/02/18 9:02am
George Groves believes Chris Eubank Jr's world title ambitions were exposed as "fairy dust" and questioned whether the 28-year-old can reach the top level in boxing.
The WBA 'super' champion retained his title after a unanimous points win over Eubank Jr in Manchester on Saturday night, which booked the No 1 seed's spot in the super-middleweight final of the World Boxing Super Series.
Eubank Jr had vowed to prove himself as a genuine world champion, but Groves believes he showed his opponent's limitations when the Brighton man stepped up in class, and questioned his future in the sport.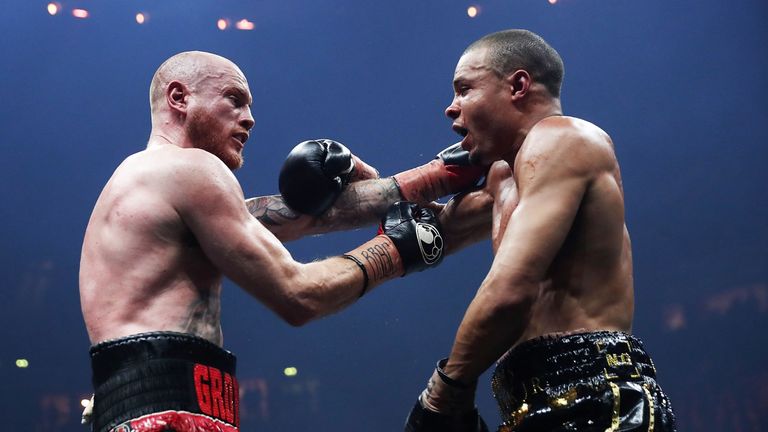 "He dreams big, which is good on him, but tried to fill it out with fairy dust," Groves exclusively told Sky Sports.
"There is no substance to anything behind him. Maybe this is the best way to do it, because you'll never really know his limitations, but he's never going to go any further.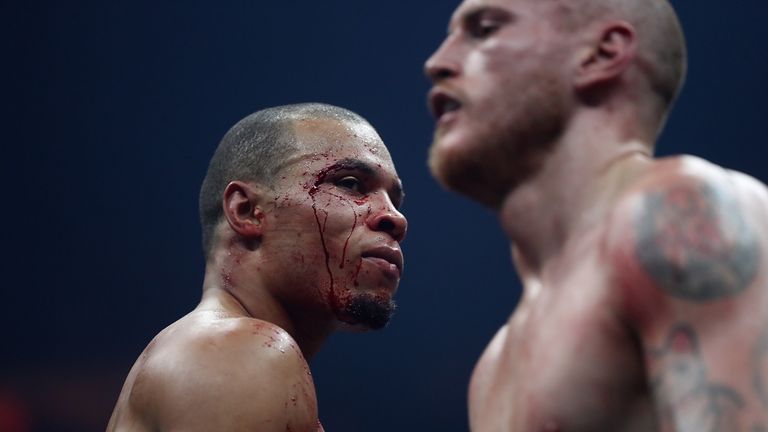 Maybe this is the best way to do it, because you'll never really know his limitations, but he's never going to go any further.
George Groves
"He either should try something else, or perform."
Groves echoed the words of praise for his trainer Shane McGuigan, who offered calm instruction during the 12 rounds, but insisted he did not even need a 'specific game-plan' to overcome Eubank Jr.
"For this last fight, everyone has talked about the gameplan," he said. "I don't think it's so much the game-plan that was that important, because we knew what Eubank was from fighting, particularly simple and so the gameplan was straightforward.
"There was nothing elaborate about it. He was saying 'just step around to your right, breathe out, take a walk, he can't adjust his feet. Keep pumping the jab in his face, bring this shot in, bring that shot in'.
"That was all we did for the night. We didn't really speak of a specific gameplan before. It was just don't have his fight, have your fight, and away we go."
The 29-year-old Londoner will find out the full extent of the damage this week after dislocating his shoulder in the final round.
He is then expected to be ringside for the other semi-final between fellow British fighter Callum Smith and Juergen Braehmer in Germany this Saturday and hopes the final will be staged in his home city.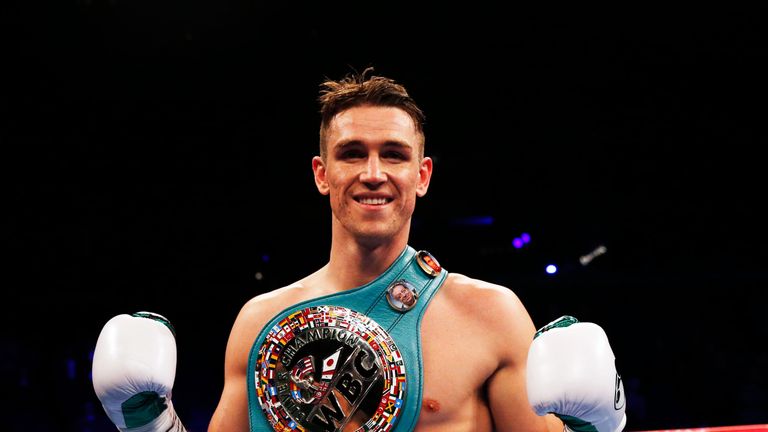 "Stamford Bridge I reckon, in the off season," said the Chelsea fan. "Wait for the football season to finish, then we haven't got to rush.
"End of July, something like that in July. But at the moment we've got June 2 pencilled in at The O2. That would be fantastic. I love The O2, it's a great place to box. It's been a while since I headlined there."