JD NXTGEN: Lewis Ritson defends British title with first round stoppage of Joe Murray
By Richard Damerell
Last Updated: 26/02/18 12:03am
Lewis Ritson defended his British belt with a whirlwind stoppage victory over Joe Murray in the first round in Manchester.
The British champion brushed aside his first title challenger as Murray was floored twice and then stopped on his feet during a ferocious early onslaught from Ritson in the main event on JD NXTGEN bill.
Murray marched forward from the opening bell, but was walking into a brutal body assault from Ritson, who uncorked a right hand to the ribs that sent the Mancunian wilting down by the ropes.
There was a stunned look on the face of Murray, who was soon sent back to the canvas as Ritson brought his hands down with more body punches and then floored him with hurtful hooks to the head.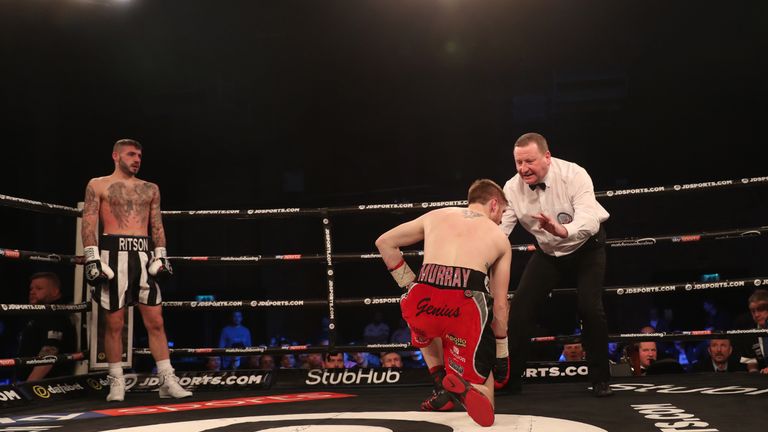 Ritson would not be denied an early finish and pumped out punches to leave Murray defenceless on the ropes, forcing the intervention of the referee.
Speaking afterwards, the 24-year-old called for the winner of Sean 'Masher' Dodd's Commonwealth title fight with Tommy Coyle on April 21, live on Sky Sports.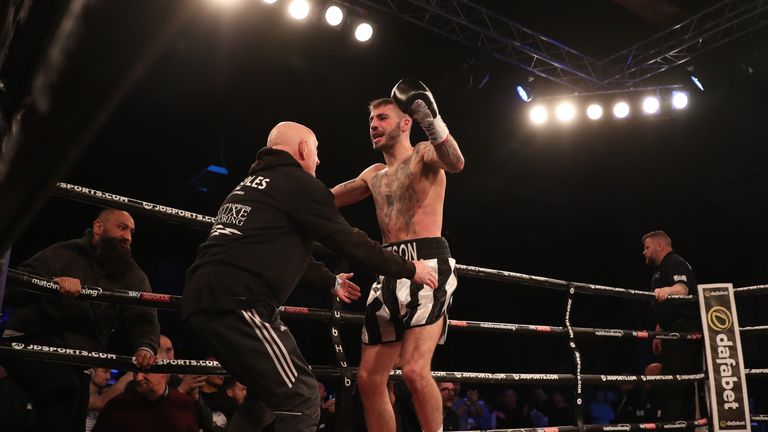 But Scotty Cardle, watching from ringside, could be another potential opponent for Ritson.
Ritson told Sky Sports: "He was saying in interviews that he had nearly more knockouts that I had fights, so I had a funny feeling he was going to come rushing out, but like my team that was going to suit us down to a tee and he was going to be there to be hit.
"I want the winner of Dodd and Coyle, that's who I have got my eyes set on. I know they are fighting in a few months' time, so if Eddie can fit us in one before then, great.
"I want to fight the best at domestic level. Scotty is up there with the best. I know he didn't get the decision against Barrett, but we still class him as the best domestically. He's beat Dodd."