Deontay Wilder says Anthony Joshua would be "foolish" if he does not study his WBC title defence against Luis Ortiz this weekend.
The WBC heavyweight champion's hopes of a future fight with Joshua are at stake when he faces Ortiz in the early hours of Sunday morning in New York, live on Sky Sports, from 2am.
Wilder admits he watches Joshua's own title fights closely and believes his British rival should be paying close attention as he attempts to extend his unbeaten record to 40 victories against the dangerous Ortiz.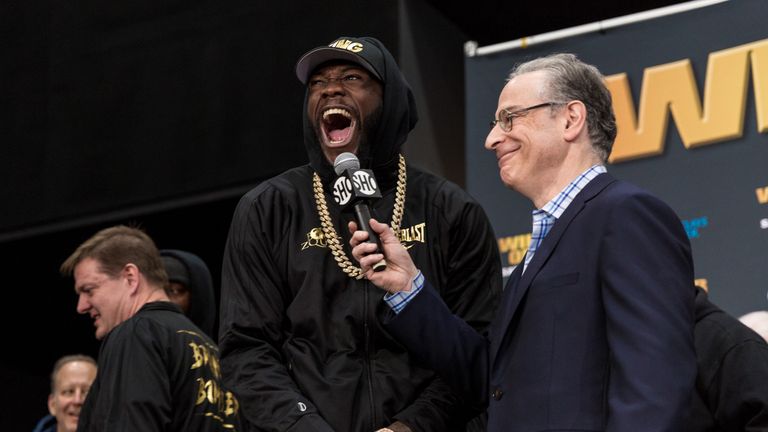 I am sure he [Joshua] will be watching though and paying close attention to me and what I do - and that's a good thing.
"Of course he [Joshua] should be watching. If he isn't watching this one, he's a foolish man," Wilder told Sky Sports.
"If he was fighting I would be watching and that's how it should work. I am sure he will be watching, though, and paying close attention to me and what I do - and that's a good thing.
Live Fight Night International


"I want him to see. I want to make the biggest fight in boxing history and we have the opportunity to make one of the most amazing, historical heavyweight fights, definitely in our era but in a very, very long time in the history of boxing.
"The heavyweight division is exciting again and I am happy to see people talking about it, smiling about it, and being so excited about a division that was so dead for so long."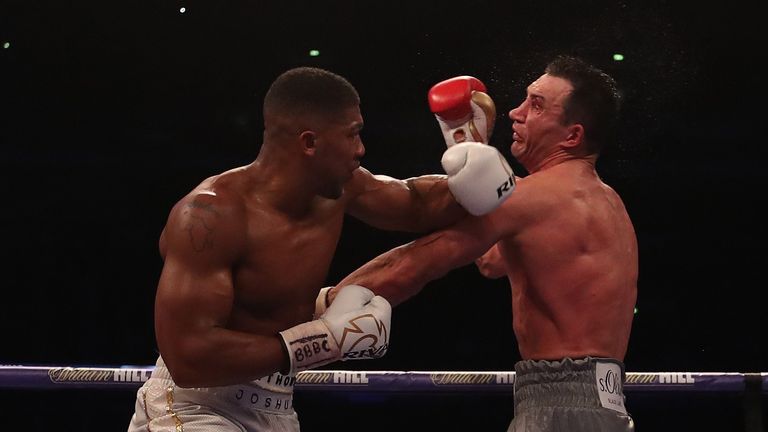 Ortiz, nicknamed 'King Kong', is considered the toughest test yet for Wilder, who believes the Cuban has superior skills than Joshua's best opponent to date, Wladimir Klitschko.
"I don't know who's the most dangerous out of those two," said Wilder. "You can't say one is more than the other, because one had a more solid career than the other one. Ortiz never had the opportunity to really prove himself against the best, just like me.
"I have never had the chance to prove myself among the best with the rest, because they all ducked me, they all chose to go in other directions.
"I tell you this though: Ortiz definitely had more fundamental skills than Wladimir Klitschko. Wladimir may be a bit stronger, but it's hands down, Luis Ortiz has much more boxing skills than he did."
Watch Deontay Wilder vs Luis Ortiz live from Brooklyn, New York, in the early hours of Sunday morning, on Sky Sports Main Event, from 2am.