Wilder vs Ortiz: Anthony Joshua, Deontay Wilder's heart, the Brooklyn crowd and more talking points
By Tim Hobbs
Last Updated: 04/03/18 8:11pm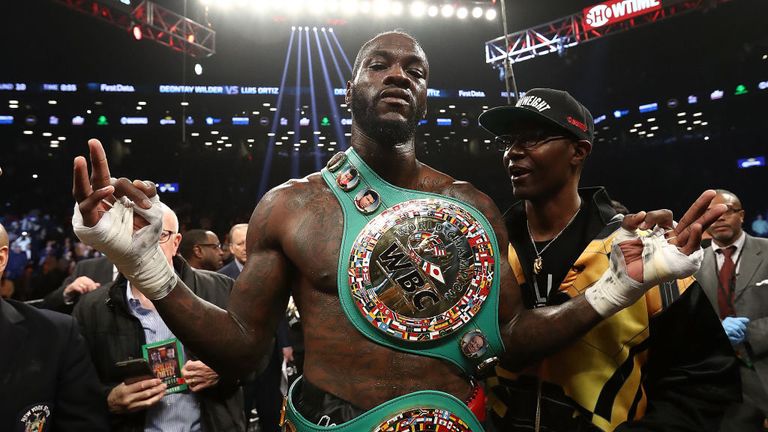 Deontay Wilder may have been quieter than usual following his rollercoaster ride against Luis Ortiz, but there was plenty to talk about. See if you agree and join the debate down the bottom of the article...
Wilder wants Joshua next
These two seem to be on a narrowing collision course, but should it be next? Well, for a start Joshua has the small matter of taking on the unbeaten Joseph Parker, at the end of the month, in Cardiff. Wilder will be there as part of the Sky Sports Box Office team and if 'AJ' triumphs, they are likely to go face to face afterwards. But with a fight contract in hand?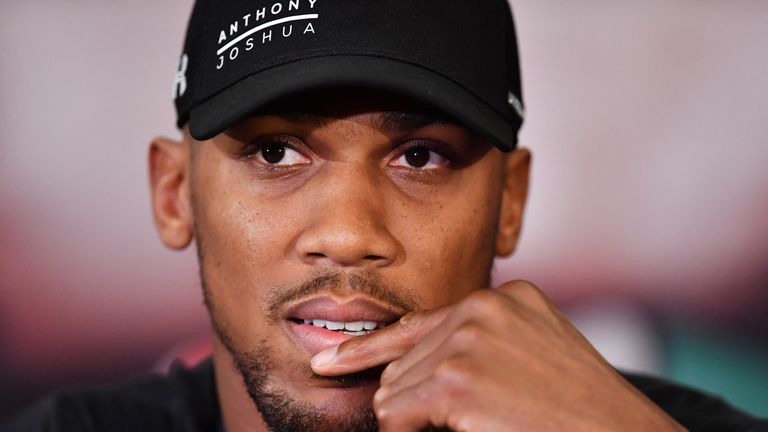 Wilder has just had the roughest ride of his professional career so he is brave beyond belief if he wants to go straight in with a fellow beast, this one with a 100 per cent KO ratio. Even the heavyweight supremos of the past, like Muhammad Ali, Mike Tyson and Lennox Lewis, did not take on the biggest dangers, every single fight.
Who else could they face?
Well, there is the small matter of WBC 'silver' heavyweight holder Dillian Whyte. The 'Body Snatcher' is ranked No 1 by the governing body and if he beats Lucas Browne on March 17, surely he becomes Wilder's mandatory. Admittedly the one thing that can rip up the rankings is a unification fight.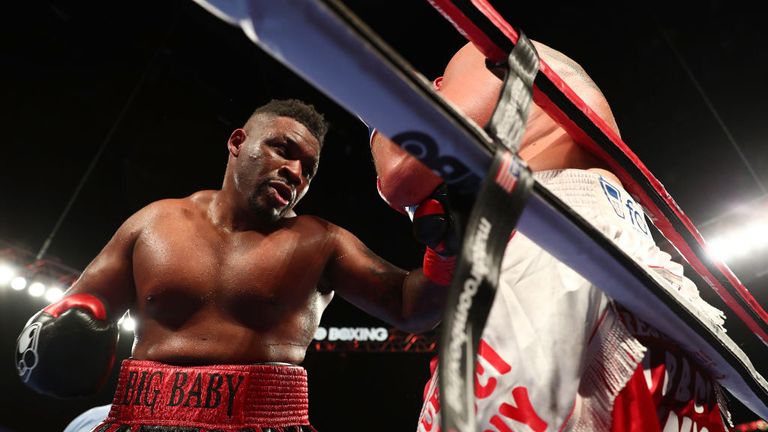 Jarrell Miller is heading down the WBA route to get to Joshua, so what about him taking on Joshua and Whyte facing Wilder. USA v UK? It sounds good, but we also have to see what happens to Alexander Povetkin when he takes on David Price and what about Kubrat Pulev? The one thing titles bring is options... and orders.
Outstanding Ortiz
Most people will never forget his failed drugs tests, but at last we saw the 'King Kong' we were expecting. Over 340 amateur fights from the pinnacle of the unpaid ranks, Cuba, saw him out-think Wilder, certainly at the start and despite being the underdog, there was only a point between them by the end.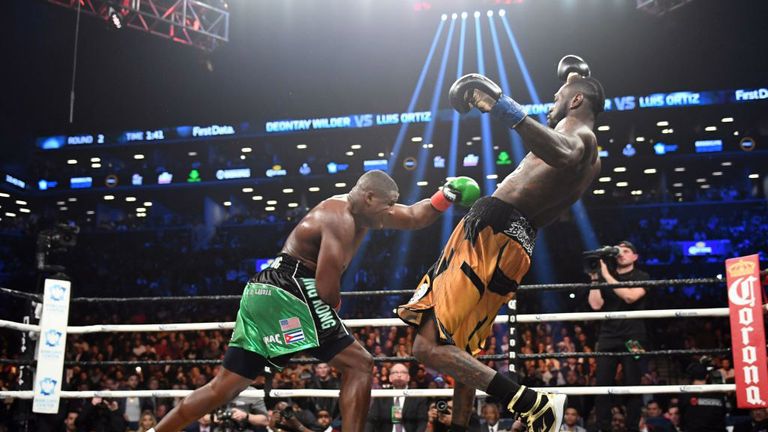 He might be 38 and flat-footed but he dominated the opening rounds and of course, had Wilder in all sorts of problems in the seventh. Ortiz had hauled already himself off the canvas too, so for those who were questioning his heart, hang your heads in shame.
'Bronze Bomber' has a heart
Forget his pre-fight rants, Wilder knew he was in for the toughest test of his career and he was right. He walked in without the swagger, edged around the ring rather than dominating the introductions and started the fight cautiously, refusing to take his eye off Ortiz, not even for a split-second.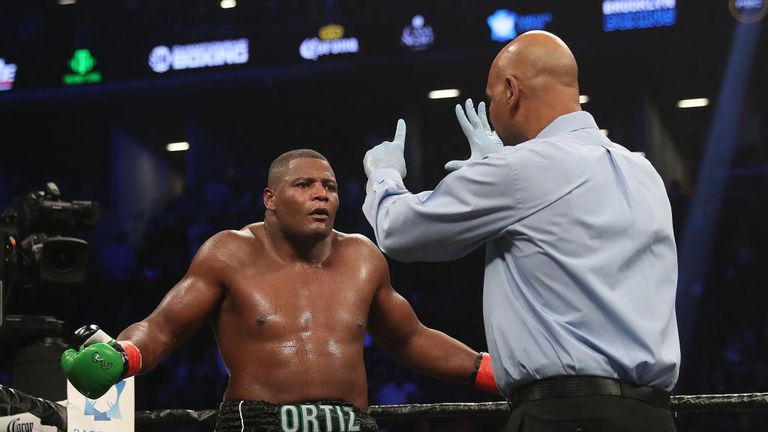 When the finish finally came, we didn't see Wilder standing over his conquest, we didn't need the referee to drag him away and he didn't even go straight for Joshua in his interviews. The first thing he did was go straight to Ortiz and was full of respect for him in those interviews. When the mask comes off, Wilder is a normal, friendly, family man and has the heart the size of his ego... but the mask is never far away.
The boos in Brooklyn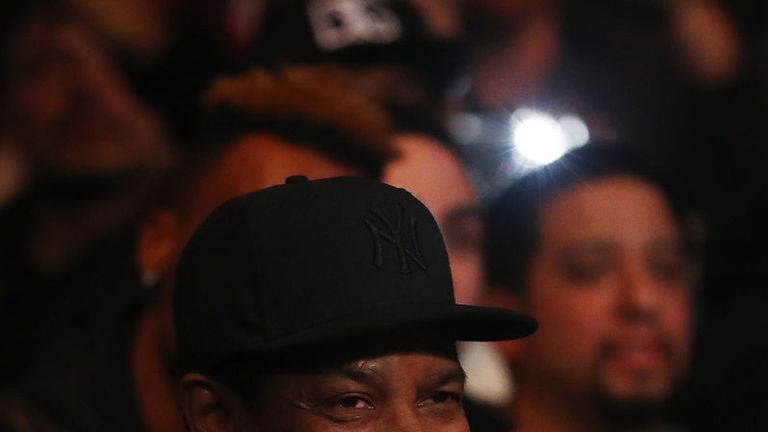 It took three rounds for the knowledgeable New Yorkers to vent their frustration, with a barrage of boos. Maybe it was the patriotism within them, because Wilder was certainly second best. They are though, there to watch a fight and they will tell you what they think. The attendance at the Barclays Center was over 14,000, beaten only by the Keith Thurman-Danny Garcia fight back a year ago, which might explain the volume.
But Brooklyn is not Las Vegas. Yes, Denzel Washington and a few other famous faces were there, but the sort of Hollywood crowd that used to watch Floyd Mayweather, do not belong at venues like this. The local fighters and fans want to be entertained but do not need a red carpet to enter the arena.
Anything stand out for you? Comment below to get involved in the debate, but please adhere to our House Rules. If you wish to report any comment, simply click on the down arrow next to the offending comment and click 'Report'.