Katie Taylor says US move has helped her rediscover her passion for boxing
Last Updated: 06/03/18 9:00pm
Katie Taylor says a move to the United States to work under trainer Ross Enamait has helped her to enjoy boxing again for "the first time in a long time".
The 31-year-old also says she is expecting to produce another "great performance" when she attempts to unify the lightweight division against Victoria Noelia Bustos in New York on April 28, live on Sky Sports.
Taylor had a hugely successful amateur career, but decided to turn pro following the Rio Olympics after what she described as "a really tough year". She then moved to train in Connecticut, and discussing that decision, Taylor said: "It wasn't a decision I took lightly.
"I knew after the Rio Olympics I needed a big change. Things weren't going well for me in my amateur career. I had a really tough year and suffered a lot of tough losses.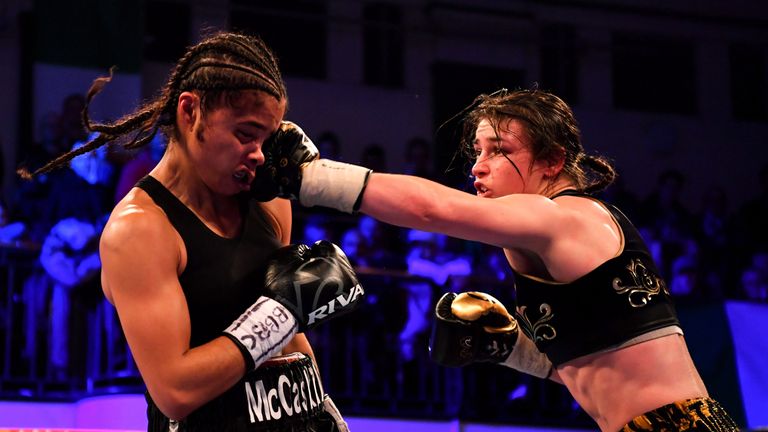 "That's when I got in touch with Ross and asked to come out for a few weeks. Thankfully he obliged, and from the very first session we gelled straight away. That's when I made the decision to turn pro.
"When I was out here - that was the first time in a long time I actually started enjoying my boxing again. That passion for my sport came back, and for me that was everything."
Taylor won the IBF belt within a year of becoming a professional, and she will add the WBA belt to her collection if she defeats Bustos next month.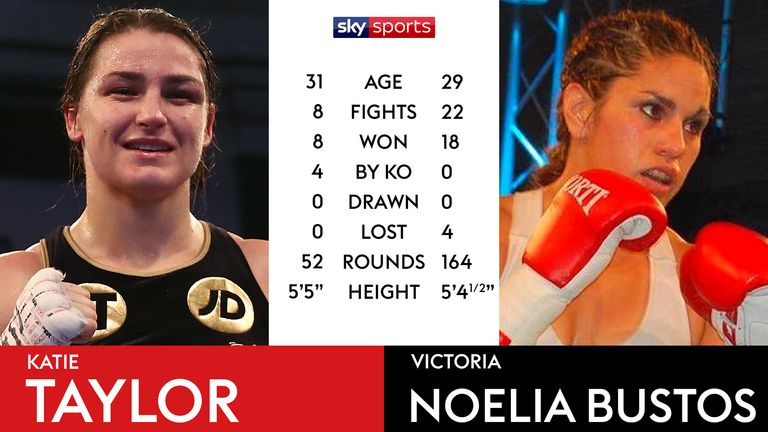 However, it is not only titles on Taylor's radar, with the bigger picture very much at the forefront of her thinking.
"I've always been very competitive and I absolutely love my sport. I just want to be the best I can be," Taylor added. "Throughout my whole career I've always broke boundaries and changed people's perceptions of women's boxing and I want to continue to do that.
"I'd love to take women's boxing to the next level and be involved in big fights. I want to unify the division and be the best."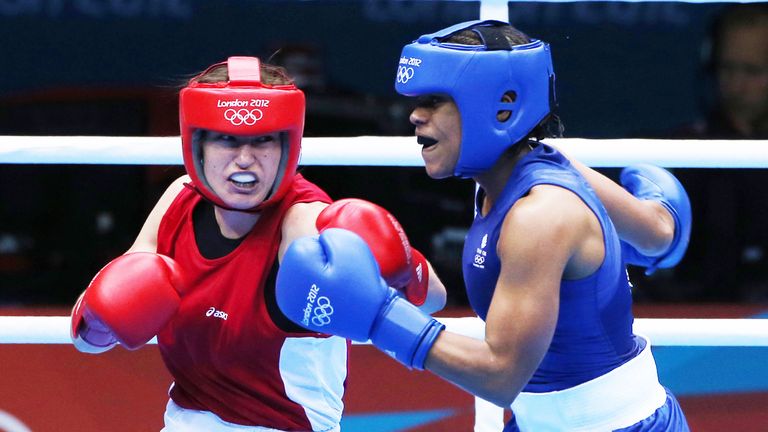 To be considered the best, though, she must defeat Burgos. Fortunately, Taylor believes she can do just that.
"I always train to win. That's what Ross always tells me - we don't train to lose," Taylor added. "Every time I step into the ring I'm always full of confidence because I've put the work in.
"I'm expecting another great performance and it's definitely going to be an exciting fight. I hope to come home with another belt."