Zeuge vs Fielding: Paul Smith analyses Tyron Zeuge ahead of WBA title fight with Rocky Fielding
Last Updated: 13/07/18 9:20pm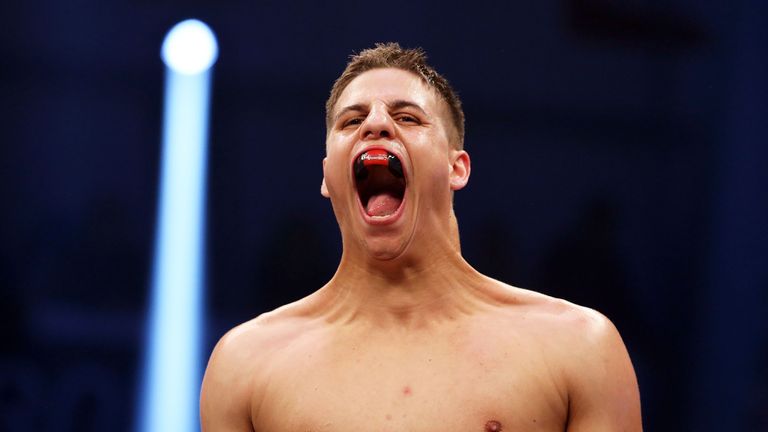 Ahead of Rocky Fielding's WBA title clash with Tyron Zeuge, we asked Paul Smith to reveal the fight night experience that lies ahead in Germany.
The WBA super-middleweight champion will make the fourth defence of his belt against Fielding in Baden-Arena, Offenburg, on Saturday night, live on Sky Sports, and Smith knows what his fellow Liverpudlian can expect after suffering a points loss to Zeuge last June.
We asked Smith to offer insight into the strengths and weaknesses of Zeuge, along with the unique atmosphere that awaits Fielding on German soil...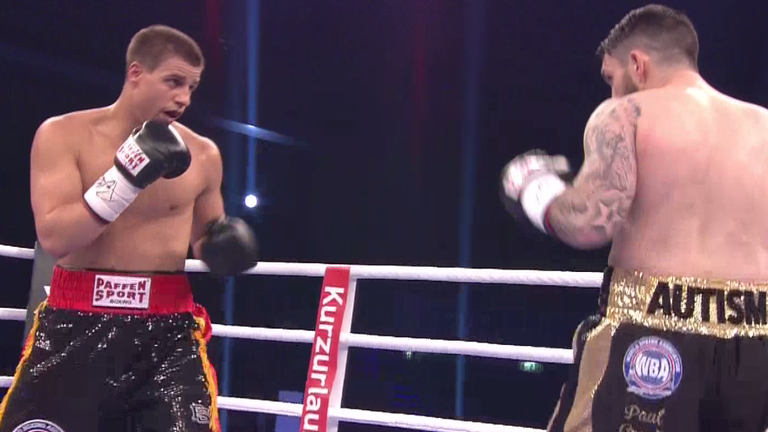 What happened when you went to Germany to challenge Zeuge?
It was just age, I felt it straight away. In fight week, I felt okay, my weight came down well and I made the fight easier than I did in a few previous fights and I did feel good going into it.
It was just on the night as soon as the bell sounded I felt my age straight away and knew it. It wasn't because Zeuge was really, really good. He was good on the night. He was better than I anticipated, but I was worse than I thought I would be.
What impressed you then?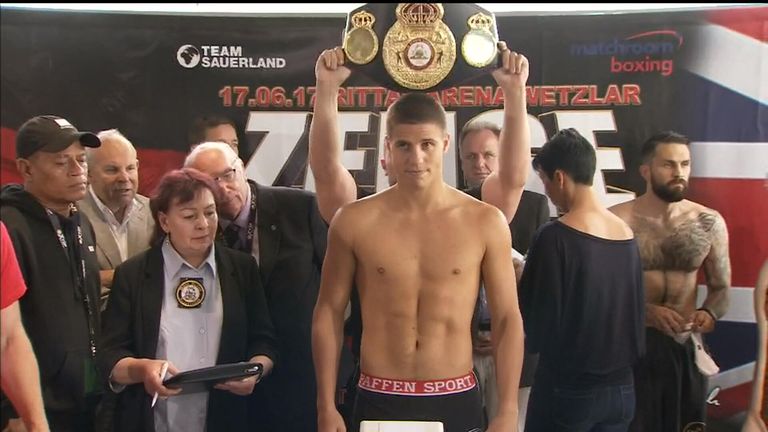 His punch-load. He throws a lot of punches, which I wasn't expecting too much. He was more confident than I expected. I thought I caught him with a good shot, and I am sure I hurt him a little bit, but he recovered well and then he caught me with a decent shot I just didn't see, in the last round.
Does the knockdown suggest he carries serious power?
He's certainly not feather-fisted and hit harder than some of the bigger names I'd faced, which people wouldn't think of, but he's not a massive puncher.
If you look at the records of the two fighters, Fielding has only had two more knockouts than him and Fielding is considered a big puncher and Zeuge's not. The records are very similar, so I wouldn't read too much into that.
Zeuge is unbeaten, but are there any weaknesses to his game?
There was a couple of shots that I'd been working on with [trainer] Joe Gallagher. He was just open to a couple of shots round the side and Fielding has got long arms and throws those shots quite well himself, so maybe he can capitalise on that.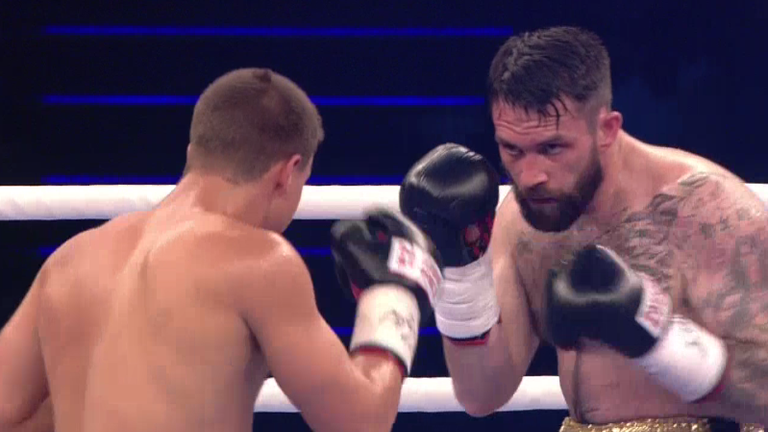 It was certainly a young man versus an old man and it's a young man's sport, and the young man was the victor on the night.
Paul Smith
I'd look for the long shots round the guard, but Zeuge is improving with each fight and I was 34 and he was 24. It was certainly a young man versus an old man and it's a young man's sport and the young man was the victor on the night.
So what would your gameplan be?
The tactics I would employ are to put it on Zeuge and set a high pace to win as many of the early rounds as you can. Try and at least share some middle rounds and try and take every one of the last rounds.
It's just if he's got it in him to go bell-to-bell for 12 rounds. I don't know if he can, but the smart call is to go for Fielding early and Zeuge late.
What will the atmosphere be like out in Germany?
Where this is taking place, there isn't going to be the enough noise for Fielding to feed off. They're a very conservative crowd, who are there to enjoy the boxing and they are quite knowledgeable, and they appreciate the show.
It's not a blood and guts atmosphere. If the fight was in Britain, it would be a hell of a lot closer. If it goes to the cards - which I think it will - Fielding's got a great chance over here of doing enough, of using the crowd over here to feed off the judges and get the decision.
Does that mean the Germany judges worry you?
As much as I said it when I was fighting over there, no. The judges will score it the right way. They'll do the right thing. That was just reverse psychology from me.
No matter who or where you are fighting, if you are facing someone in their own country, you don't expect to get a close decision. That has always been the case and always will be.
Watch Rocky Fielding challenge Tyron Zeuge for the WBA 'World' super-middleweight title in Offenburg, Germany, live on Sky Sports Arena, from Saturday, 9.45pm and Sky Sports Main Event from 10pm