Danny Garcia coming to New York to trade with Shawn Porter
By Matt Horan
Last Updated: 31/07/18 11:11am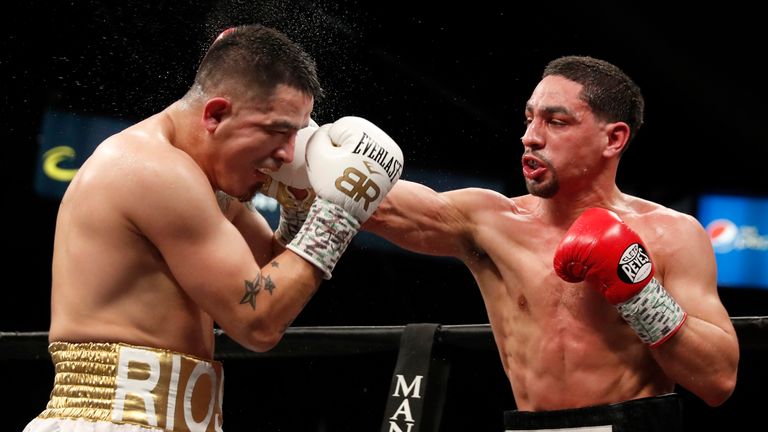 Danny Garcia wants to go toe-to-toe and trade blows with Shawn Porter when the pair fight for the WBC welterweight world title.
The American duo will battle for the WBC strap, recently vacated by Keith Thurman, on September 8 at The Barclays Center, Brooklyn, hoping to reclaim world honours in the coveted 147lbs division.
Speaking at Monday's press conference to formally announce the showdown, 'Swift' Garcia said: "I'm excited because I'm a world championship-level fighter and this gives me the chance to be back where I've been for so long.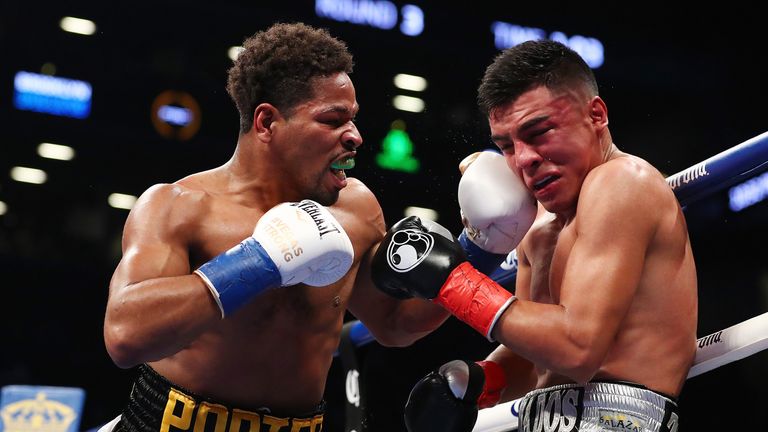 "It doesn't matter who it is, I'm just happy to be back and fighting for the title.
"The loss against Keith Thurman hurt me for a little bit. I thought I finished the fight strong and won. At the end of the day, though, I feel motivated again. There's something different inside of me.
"There's no pressure on me, I'm just going to come to fight. We can dance if he wants, but I guarantee I'm coming to bang with him in the middle of the ring. I feel I'm the stronger puncher, have the faster hands and I'm the better all-around fighter.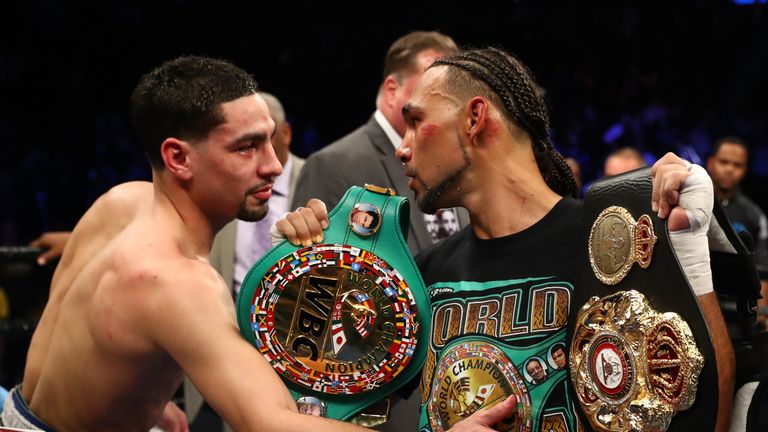 "My mindset is fully focused on September 8. I have to go grab this title and then you can ask me to fight anyone. I've never turned down an opponent in my career. I'm a fighter and this is what I do.
"This wasn't the first time someone has called me out and it won't be the last. I will show the world once again why I am one of the best. I have to go in there and make adjustments and do what I do best. I'll set the tempo and the pace and take it one round at a time."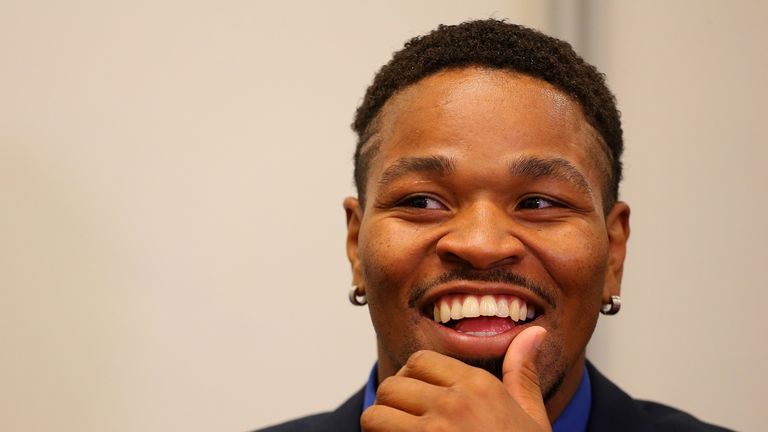 We want to beat him in. We want to look great.
Shawn Porter
Porter, the former IBF welterweight world champion, is confident of claiming the coveted green and gold belt, saying: "This is a great opportunity to get the fight I wanted for my career.
"I'm thriving right now and you'll see it all on fight night.
"I'm a very difficult fighter to prepare for. You never know what you'll get with me. I'm used to being the underdog and I thrive on it. I'm the more intelligent fighter at the end of the day.
"All of my abilities will help me get this victory. To beat Garcia, you have to use your whole arsenal. Especially beating him in the fashion we want to beat him in. We want to look great.
"The belt is all I want. Winning a title is always special, but beating Danny Garcia for it will be icing on the cake. He's been a top fighter for a long time and this win will help solidify me. Once I have the belt, the sky's the limit."