Tyson Fury would be knocked out by Deontay Wilder inside three rounds, says Tony Bellew
By Tim Hobbs
Last Updated: 17/08/18 3:13pm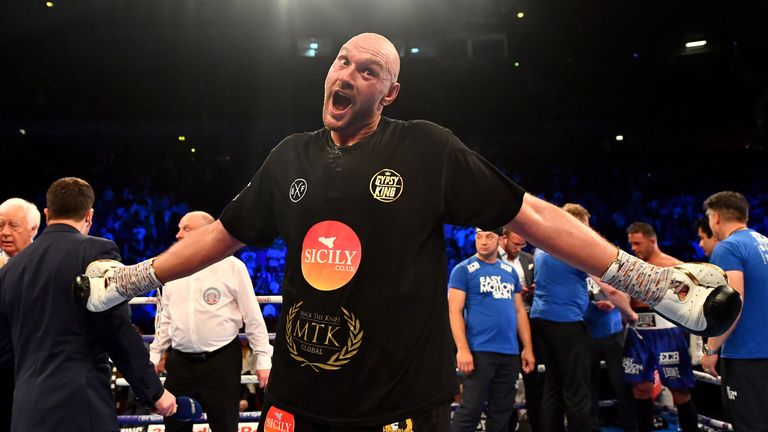 Tyson Fury will be knocked out inside three rounds if he takes on WBC heavyweight champion Deontay Wilder, says Tony Bellew.
Fury fights Francesco Pianeta at Windsor Park, Belfast, on Saturday, with his potential opponent Wilder expected to be ringside.
The outspoken rivals could meet next, but Bellew not only mocked Fury's second comeback fight, he also dismissed his chances of defeating 'The Bronze Bomber' this year.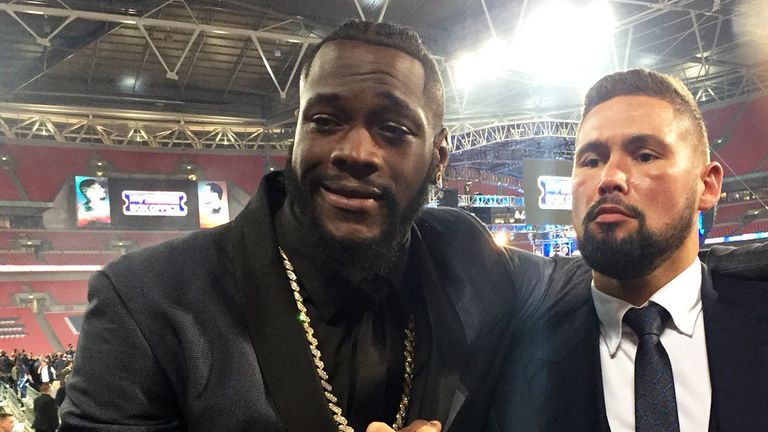 He is definitely not ready for Deontay Wilder.
Tony Bellew
"At the minute it's a bit of a freak show with Tyson Fury," Bellew told Sky Sports.
"But to be fair he has been out of the ring for the best part of three years and he hasn't lived the best lifestyle, so you can't expect to come back into this sport and this business and take on top competitors.
"He is definitely not ready for Deontay Wilder.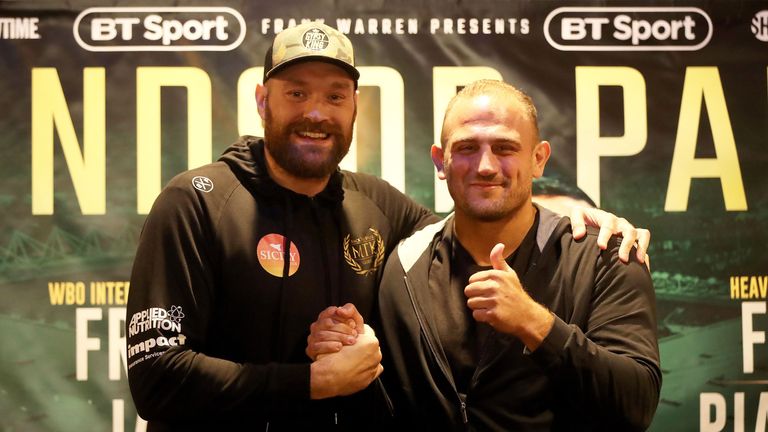 "Pianeta is a 6ft 5in, 17 1/2 stone southpaw. How is that preparing him - in any way, shape or form - for a 6ft 7in, possibly the biggest puncher in the whole world?"
Bellew is set to step back down to cruiserweight to challenge Oleksandr Usyk for all four major world titles after two victories over David Haye, a heavyweight who had been due to face Fury in 2013.
The Merseysider believes Haye's attributes would have been too much for Fury at that stage of his career, and predicts a disastrous defeat for the 30-year-old if he faces a similarly dangerous puncher like Wilder.
"I don't think he'd ever beat Wilder," said Bellew. "Styles make fights but when you're talking about Wilder, no-one knows what he is going to do - because he doesn't know either.
"I always thought David Haye would beat Fury, because of the styles. Tyson Fury is a vulnerable heavyweight, there's no two ways about that.
"He is not a big man who can absorb everything. He is vulnerable and he can be hurt, and when you are coming across guys with the speed and explosive power, like Deontay Wilder and Haye, it isn't good.
"Fury against Wilder would be over in three rounds, at the most."