Deontay Wilder says Anthony Joshua fight is going to happen
By Richard Damerell
Last Updated: 02/10/18 6:19am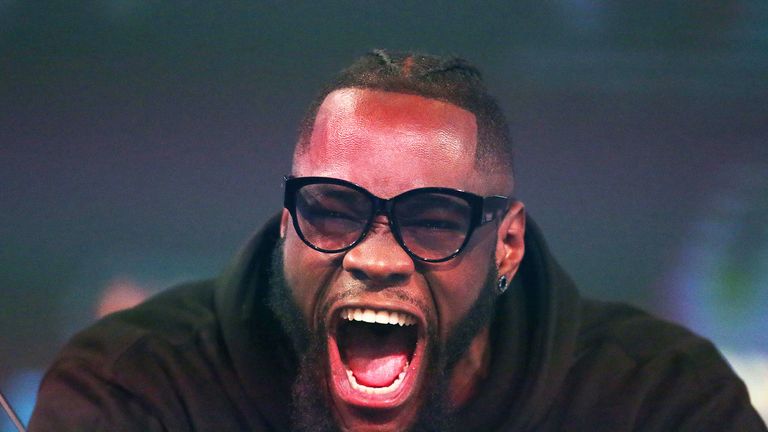 Deontay Wilder insists a unification fight with Anthony Joshua is still "going to happen" and wants to punish the British star for the sleepless nights caused by their lengthy negotiations.
The WBC champion flew into London for a press conference with Tyson Fury ahead of his next title fight in Los Angeles on December 1, although Joshua remains a long-term target for the American.
Talks have broken down for a bumper bout between the duo, with all the world titles at stake, but Wilder remains eager to share the ring with Joshua and hopes it will create huge public demand.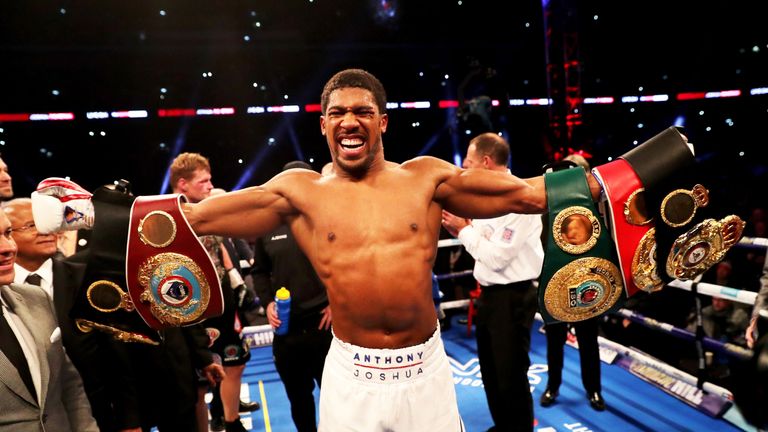 "At some point of time, it's going to happen, and when it happens, I'm going to reflect on all the stuff that I've been through," Wilder told Sky Sports.
"I'm going to reflect on how much tireless times my whole team we stayed up. [Co-manager] Shelly [Finkel] is like 84. Shelly couldn't sleep, been up two hours, three hours, you know he's too old to be up that late.
"But boxing is an emotional sport and we've done everything to make that fight happen. I want people to know.
"But if people want that fight, it's going to be up to you guys to make that happen. You already know what you've got to do. Make it happen. The fans have got the control."
Promoter Eddie Hearn says a showdown with Wilder is the 'sole focus' ahead of Joshua's next title fight at Wembley on April 13, and the 'Bronze Bomber' is willing to return to Britain, having defeated Audley Harrison in Sheffield in 2013.
"My title says the heavyweight champion of the world, so with that being said, I want to travel the world," said Wilder.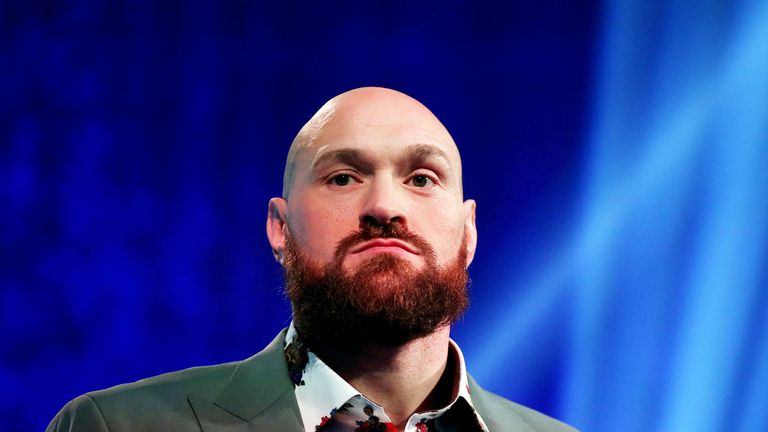 "I can't wait to come over here and fight again. We just waiting on the appropriate time.
"That's never not an option for us, we don't care about where he is, just let it be right. Let's make it right, give the fans what they want, and that's what I'm about. I want to give you guys what you want to see."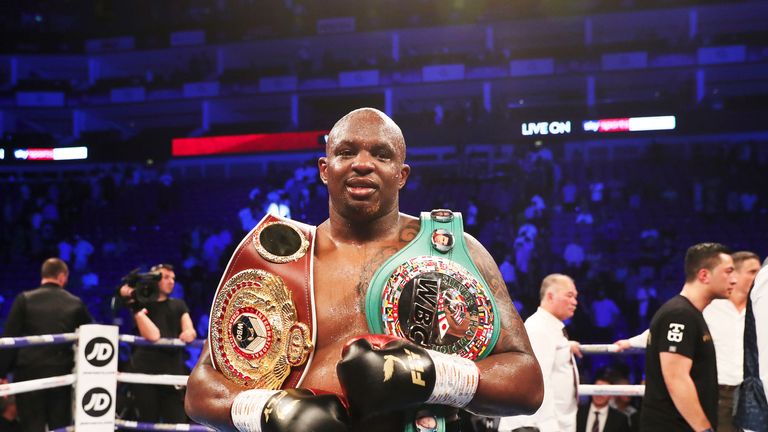 Dillian Whyte has also been pursuing a WBC title shot as the WBC's no 1 ranked contender, but Wilder says he will only face the Brixton man if he defeats Luis Ortiz, his last opponent in March.
He said: "I know some time I have to fight mandatories, and jump round, and do this and do that, but believe me, when Deontay says something.
"It's just like I told Dillian Whyte. You fight Luis Ortiz, I promise you, you have Deontay Wilder. When have I never not been a man of my word. Whoever guy I want, they go get it. They go get it for me, at least they try.
"You know Whyte always told me. If he really wanted, he could have had me too. He know what to do."
Watch Miller on the Chicago undercard that includes Jessie Vargas vs Thomas Dulorme and Artur Beterbiev vs Callum Johnson on Sunday morning, 1am, live on Sky Sports Action.