Promoter Eddie Hearn hopes the Amir Khan-Kell Brook fight will be finally agreed for early March as he holds fresh talks about the huge domestic clash.
This long-awaited British battle could be edging closer, with the rivals sharing a handshake as they watched Oleksandr Usyk's win over Tony Bellew at the weekend.
Matchroom Boxing boss Hearn held a meeting with Khan's father on Monday as he attempts to thrash out the remaining terms for the fight.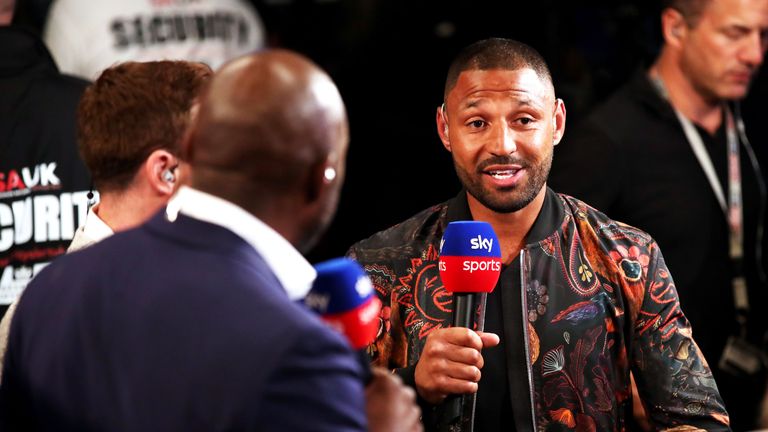 "I think early March is the date that is sort of penciled at the moment," Hearn exclusively told Sky Sports.
"I've seen the footage where apparently Amir shook his hand and said 'Trust me, it's happening'. Hopefully it is. It's just whether it goes early March, or late May."
Khan admits boxing fans have waited long enough for the fight against Brook, who must firstly overcome Michael Zerafa in Sheffield on December 8, live on Sky Sports.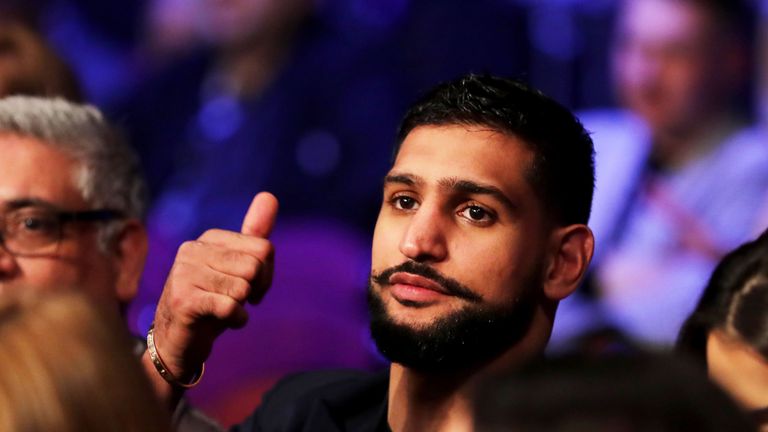 We agreed on 147 and he says he is happy doing it, so let's make the fight happen.
"I think it's time the fight against the Sheffield fighter might happen next," Khan told Sky Sports. "It's what I want next, so let's make it happen.
"But at the end of the day, I want Kell to get through this fight - and in good style - so it makes our fight even bigger. I hope he doesn't get beat. If he does our fight's off.
"I've topped bills in America but I'm back in the UK, and it's nice coming back and topping the bill again. But I don't just want to top the bill, I want to do something special, so it's got to be a stadium fight. I want to do it in March. Let's do that.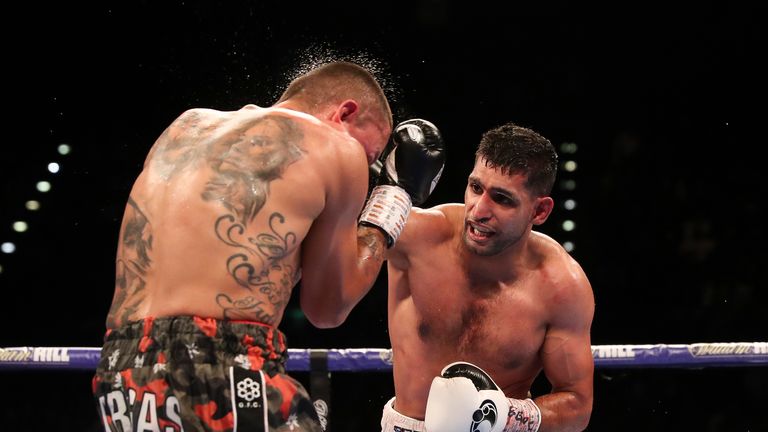 "After this fight, he will be back down to welterweight, which makes it even better. We agreed on 147[lbs] and he says he is happy doing it, so let's make the fight happen.
"There's no excuses now. I just want this fight so I can put him in his place and shut him up. All the talking he's been doing all these years, I have been the quiet one, so now it's time he backs his words up."
Khan has called for Brook to accept a rehydration clause, meaning he could not put on over 10lbs by the morning of the fight after making the 147lb welterweight limit, which remains a major stumbling block in negotiations.
"It's something that Amir wants, and it's something that Kell doesn't want," said Hearn.
"Someone has got to give, either way, and either say 'Okay, I will do it, or alright I don't want that.'
"But I think Amir learned a lesson from the 'Canelo' fight, but that was up at middleweight, which is a different kettle of fish.
"I can understand both arguments, but from a rules point of view, there's no rule why if Kell makes welterweight, why he should have a 10lb hydration clause, unless it's for an IBF title, or some kind of IBF sanctioned event."
Brook has linked up with trainer John Fewkes as he works towards the Zerafa fight, and is optimistic that Khan will finalise a deal for the fight.
"December 8 is the first one to get that weight down and look good and then continue through, and hopefully the kid from Bolton will sign the contract," said Brook.