Floyd Mayweather says his fight against Japanese kickboxer and mixed martial arts fighter Tenshin Nasukawa is back on.
The undefeated five-weight world champion appeared at a press conference earlier this month to announce the fight, adding he had signed with Japanese MMA company Rizin Fighting Federation.
But just days later, Mayweather said the fight - which was scheduled to take place in Japan on New Year's Eve - would not be happening, insisting he had been "blindsided" at the press conference.
However, the 41-year-old has now told American broadcaster TMZ he will fight Nasukawa in a nine minute exhibition match with "no kicking".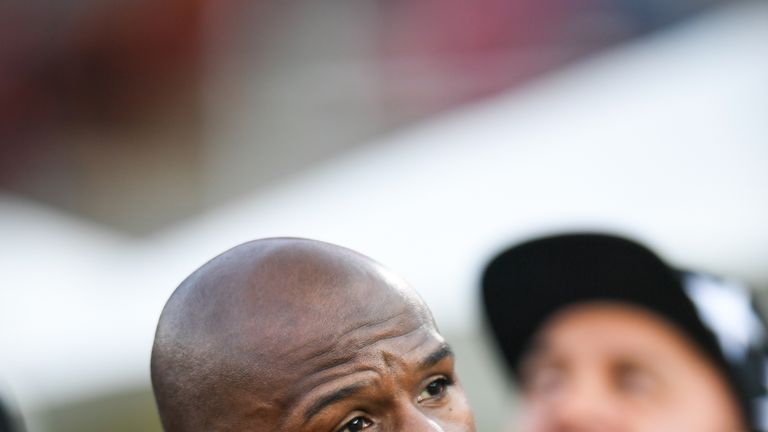 "I went over there and there happened to be a huge press conference," Mayweather said. "I didn't want to throw a lot of my people under the bus. So I basically told them, 'this isn't going to work out'.
"There's no official fight. It's an exhibition. A small, nine minute exhibition. No kicking. It's going to be the highest paid exhibition ever. Just for promoting this event I've made seven figures.
"It's a no-brainer. Just because I'm retired, I still make appearances around the world and make a ton of money."
Mayweather has a perfect record of 50-0 as a boxer, and last fought when he beat Conor McGregor in ten rounds in August 2017.
In July he was named by Forbes magazine as the world's highest-paid celebrity.