Jarrell Miller KO's Bogdan Dinu in four then calls for British heavyweight battle next
"It's about time I knocked out a Brit," says 'Big Baby' after fourth-round KO of Bogdan Dinu
By Tim Hobbs
Last Updated: 18/11/18 1:42pm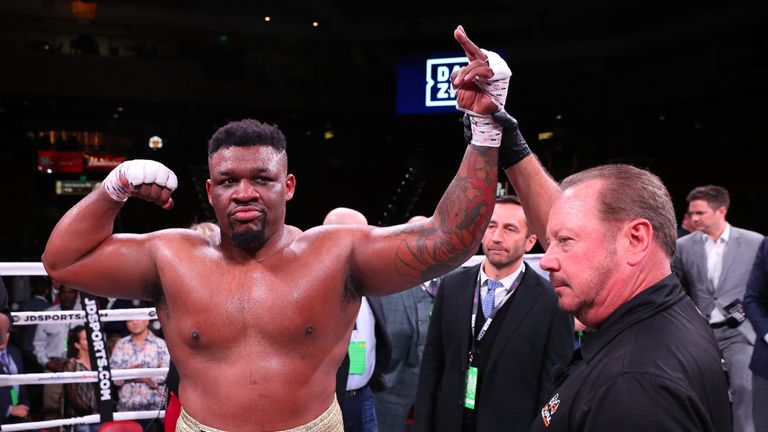 Jarrell Miller destroyed Bogdan Dinu in four rounds and warned he will "knock out a Brit" next, with the December 22 bill at The 02 in his sights.
'Big Baby' made light work of the previously unbeaten Dinu, first flooring him with a heavy left hook before finishing him off with a right.
Whye: AJ's 'whupping' will come
The unbeaten Brooklynite moved to 23-0-1-KO20 with an 83 per cent knockout ratio and is ready to take on a Brit before the year is out.
Dillian Whyte and Derek Chisora meet, live on Sky Sports Box Office, on December 22, and after getting rid of Dinu, Miller is keen to fight again in 2018.
"We're just trying to work out what to do next," he told Dazn.
"We want AJ but he's little busy, if Dillian Whyte's gets past Derek Chisora, I want one of them.
"But I heard about Trevor Bryan, another unbeaten fighter, so I can knockout unbeaten fighters. Let's see if Trevor Bryan picks up his phone, I will kick his behind out as well.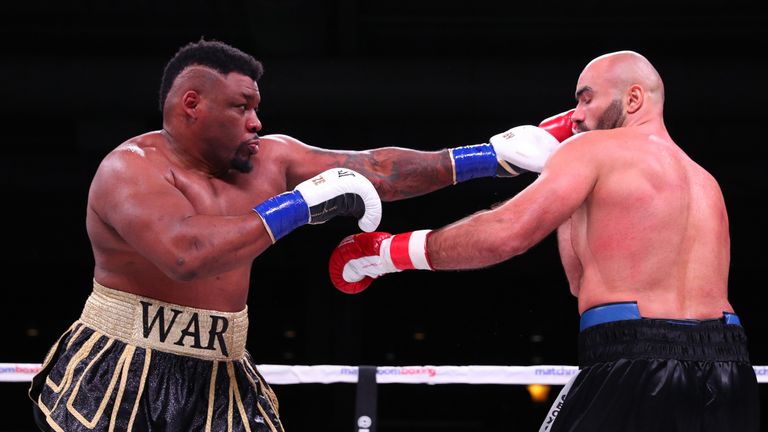 "It's about time I knocked out a Brit. The Brits, right now, are top of the list and there's just me and Deontay (Wilder) as the two undefeated American guys and Deontay's fighting a Brit.
"He's called out 'AJ' but Tyson Fury's stepped up, so if I can't get 'AJ', I'd like to take Dillian Whyte, Derek Chisora, even a David Allen or David Price.
"If Eddie Hearn wants it and he comes up with a game plan that I like, let's make it happen."
Miller is known for making noise outside the ring but let his fists do the talking at the Kansas Star Arena, Wichita.
'Big Baby' weighed in at a whopping 315¼lbs on Friday but sent out a timely warning across the Atlantic by wiping out Dinu, who has sparred with Anthony Joshua on these shores.
The Romanian was also unbeaten but although he made a confident start, Miller closed him down step by step, behind a strong jab.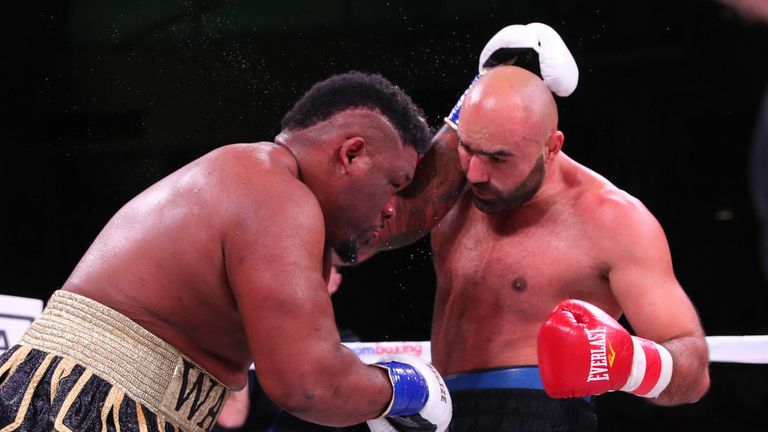 Dinu started to unravel in the third as he first went down after treading on his opponent's feet and then took a knee after Miller's left hook had rattled home, only for referee Bill Clancy to call it a low blow.
The Brooklynite was not going to let him escape a third time though and midway through the fourth round, two rights downstairs and a short right uppercut prised Dinu open and a heavy left sent him over.
He only just made the count but within seconds it was all over, this time both hooks smashing home and the final right completing Miller's latest demolition.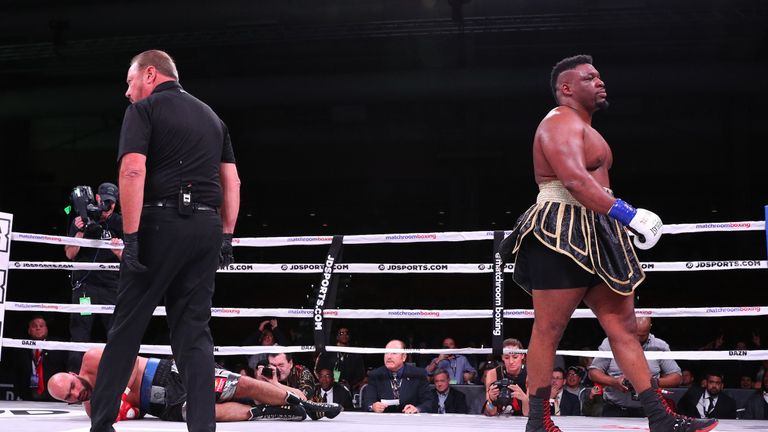 Watch the rematch between Dillian Whyte and Derek Chisora, live from The O2, London, on December 22, live on Sky Sports Box Office.