Floyd Mayweather including 'old school' training in preparation for Manny Pacquiao
Last Updated: 18/03/15 1:55pm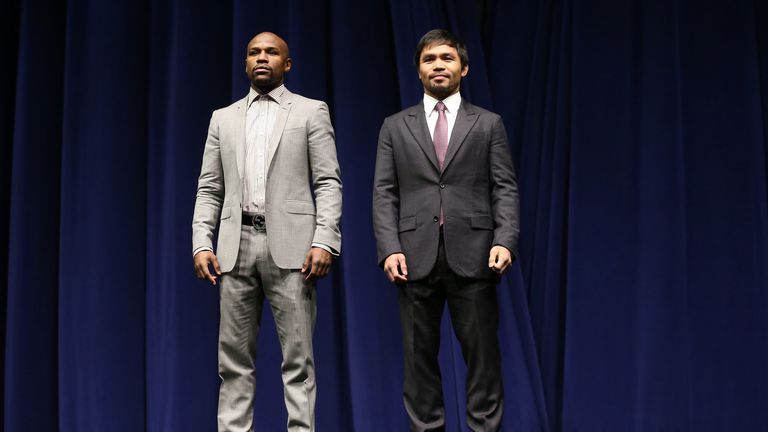 ​Floyd Mayweather is leaving nothing to chance by reverting to "old school" drills in his preparation for the showdown with Manny Pacquiao, according to former WBO cruiserweight champion Johnny Nelson.
The eagerly-awaited May 2 megafight in Las Vegas sees Mayweather match his 47-0 and 26 knockouts record against his Filipino rival's mark of 57-5-2, which includes 38 KOs.
With the press briefings and media commitments over, focus now turns to the build-up proper and Nelson insists neither fighter can afford to leave anything to chance in their respective training camps.
"Because this is so big, you can't measure it to anything, you can't prepare for it any way, shape or form," Nelson told Sky Sports News HQ.
Nelson said Mayweather's back-to-basics training, including a stint of wood chopping that was filmed and posted on the American's Instagram account, is a sign of how intensely the American is preparing.
"That's strength in the back, strength in the shoulders, and strength for the core muscles inside the body," he said.
"A lot of fighters have done this in the past, it's old school. Joe Frazier did it, I'm sure Riddick Bowe did it, Sonny Liston did it, all the way back to Jack Johnson.
'Never trained harder'
"Floyd Mayweather is one of those fighters who lives in the gym so keeping fit is his lifestyle, it's not something he has to do. 
"So to do something like that, it's not just for fun, it's not just for face: he does that to keep fit and he knows – he said himself – he's never trained harder for any opponent than this one."
Pacquiao too has used social media to invite fans into his training regime, which reportedly includes strength and conditioning trainer Justin Fortune testing his man's core strength by beating him across the abdomen with a stick.
But when the training is over and the winner announced, attention will turn to who secures the victor's next fight. And Sheffield's Kell Brook is right to put his hand up, says Nelson.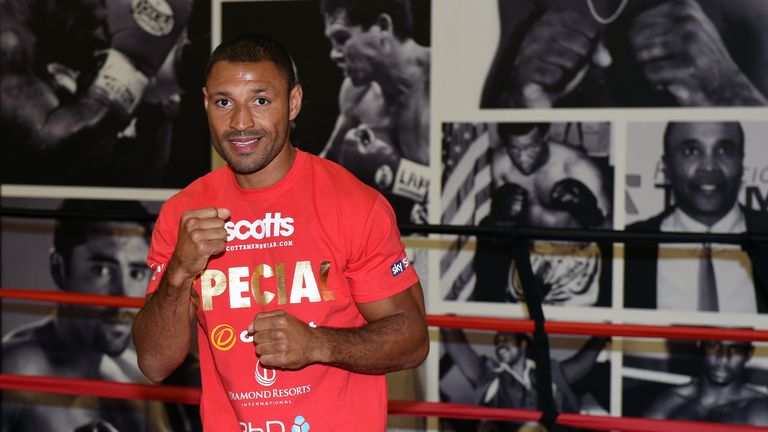 "He's the world champion, he's the IBF champion, and rightfully so," he said. "If these guys are the best in the world, they want to box the best in the world.
"If you look at it paper-wise, he rightfully deserves a crack at the winner but so does Amir Khan, so does Zak Hussein.
"Kell Brook, he's got a title, he's got a tag, he hopes to get through Jo Jo Dan on the eighth, and once that's done he'll try to make as much noise as possible  (to promote his chances of fighting Mayweather or Pacquiao)."