Manny Pacquiao sparring with only his left ahead of Floyd Mayweather fight
Last Updated: 12/04/15 7:06pm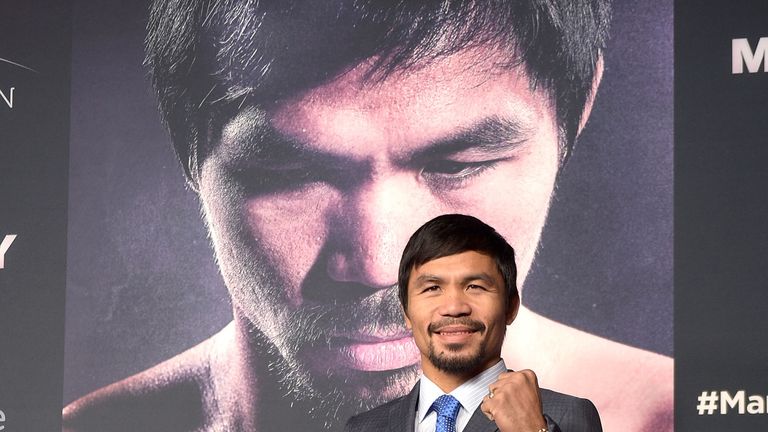 Manny Pacquiao has been focusing on his left hand, according to trainer Freddie Roach.
The southpaw sparred for a full 12 rounds only using one hand, three weeks out from the megafight with his long-standing rival, live on Sky Sports Box Office.
Book Mayweather v Pacquiao now
Pacquiao has stopped more than half of his opponents with his left and told Ringside Special earlier this year that it will be a big advantage when he gets in the ring with Mayweather.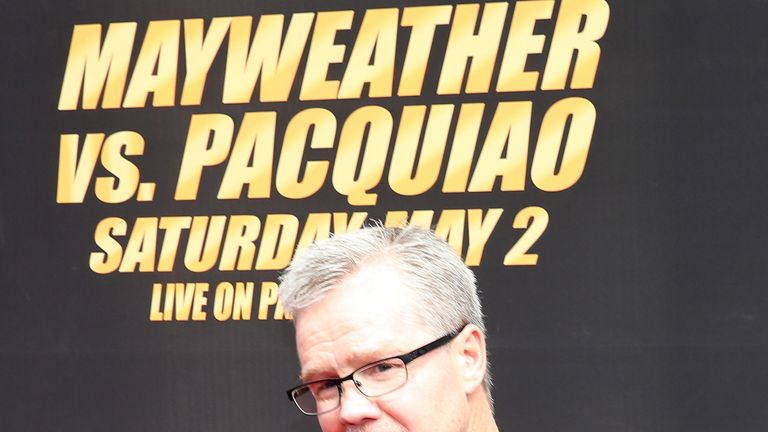 We did 12 rounds of left hand only. The right hand was never used.
Freddie Roach
Trainer Roach insists he has always had a gameplan on how to beat the world's pound-for-pound best and made it clear that the southpaw's sharpness is crucial.
"We did 12 rounds of left hand only. The right hand was never used," Roach told the LA Times.
"It's all about usage, muscle memory... [Pacquiao and Mayweather] will be equal at some point [in the bout]. Manny's been favoring the right side so much now, I need to bring the left back."
Roach also warned Mayweather that there will be nowhere to hide, with Pacquiao's ringmanship back to its best.
The Filipino was always known for his ability to narrow angles and cut off on the ring if his opponent was trying to stay out of trouble.
Pacquiao's back-to-back defeats to Timothy Bradley and Juan Manuel Marquez two years ago had many people fearing he was on the slide, but the revenge win against the American a year ago showed he was back to something like his sharpest.
"It's tremendous... he knows exactly how to do it," said Roach.
Book Mayweather v Pacquiao, Sky Sports Box Office, May 2, via your phone or online now. If you want to record the event, book via your Sky remote from April 25. skysports.com/maypac