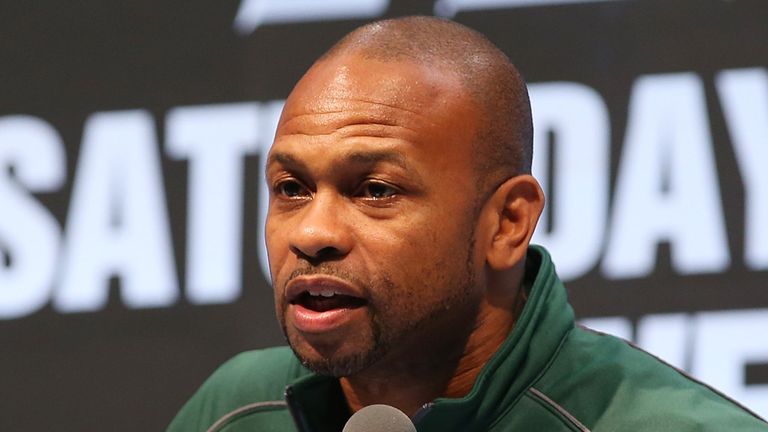 Floyd Mayweather has been warned by one of his predecessors as pound for pound king that he faces a sustained barrage of punches from Manny Pacquiao.
Roy Jones Jr, a former four-weight world champion and Mayweather's predecessor as pound-for-pound king, believes Pacquiao's speed and work-rate will trouble the American when the welterweight rivals meet at the MGM Grand in the early hours of Sunday morning.
"Manny's best game plan is pressure, pressure. Floyd has never fought an opponent like Manny who throws so many punches, has power in both hands and is southpaw," Jones said.
"If you look back to Zab Judah, he is the closest to that and he gave Floyd a good run in the first four rounds. After that he started to decline.
"Everyone knows that's Zab's MO, he declines after four rounds. But Manny doesn't decline after four rounds, he goes higher.
"Guys have tried to pressurise Floyd, but no-one has pressurised him like Pacquiao will. Of course Manny can be reckless and that's what Floyd will be planning on.
"We know that Manny has to be aggressive and Floyd's planning for him to be aggressive. Is Floyd going to master aggression with aggression, or is he going to use tactical boxing?
"He can do either. Manny can do one thing, Floyd can do two. Floyd can be aggressive or he can be tactical. It's going to be a very good fight and I'm not sure who is going to win."
Jones believes a September rematch of the richest fight of all time is almost a certainty.
"A rematch is inevitable if there's a decision or it's a draw. If it's 12 rounds then a rematch is definitely inevitable," he said.
Book Mayweather v Pacquiao, Sky Sports Box Office, May 2, via your Sky remote, phone or online now. If you want to record the event, book via your Sky remote. skysports.com/maypac