Glenn McCrory
Boxing Expert & Columnist
Mayweather v Pacquiao: Glenn McCrory says Floyd is best of his era
Last Updated: 03/05/15 8:56am
Glenn McCrory described Floyd Mayweather as the greatest fighter of his generation after a unanimous points victory over Manny Pacquiao in Las Vegas.
Mayweather out-classed Pacquiao in a one-sided fight and triumphed with scores of 118-110, 116-112 and 116-112 as he extended his unblemished record to 48-0.
McCrory believes the win answered the one lingering question over Mayweather's career and feels his place among the all-time greats is now sealed.
McCrory said: "You just have look at the undefeated record and look at the names on that record, but also look the way he has beaten the names on that record.
"He has beaten them in such dominating fashion. He has made such a career look relatively easy. That sounds impossible, to beat guys like that as well as he does.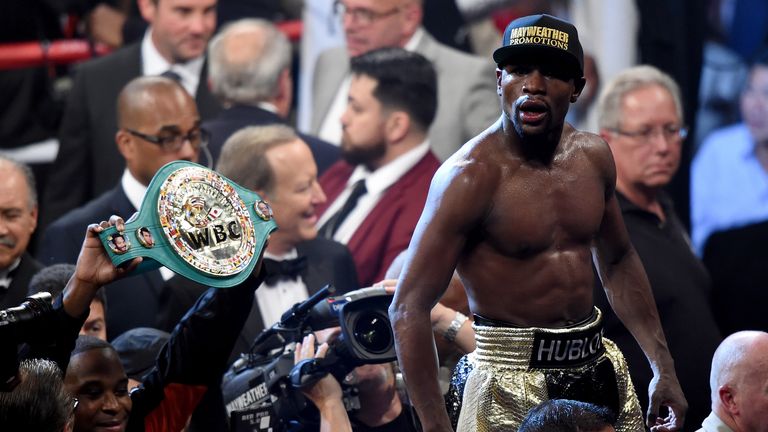 "He stands head and shoulders above anybody in a generation."
Mayweather said after the fight that he will retire after one more bout in September.
Gennady Golovkin, who is also unbeaten, and British duo Amir Khan and Kell Brook have all been mentioned as potential opponents, but McCrory cannot envisage anything but a winning send-off.
"Floyd Mayweather can do whatever he wants now," he added. "We can question what he is going to do, we can debate about who he should fight, but he has choreographed his career pretty perfectly.
"If he saw weaknesses in Golovkin and thought he could capitalise on those weaknesses, he would most certainly go for Golovkin, but this is the big fight in his career and he has handled it with ease. He has made it look a simple win.
"He is going to do whatever he wants to do and he is going to finish off his career in a great manner."