Tony Bellew won't wait for David Haye, warns trainer Dave Coldwell
Last Updated: 16/05/17 3:10pm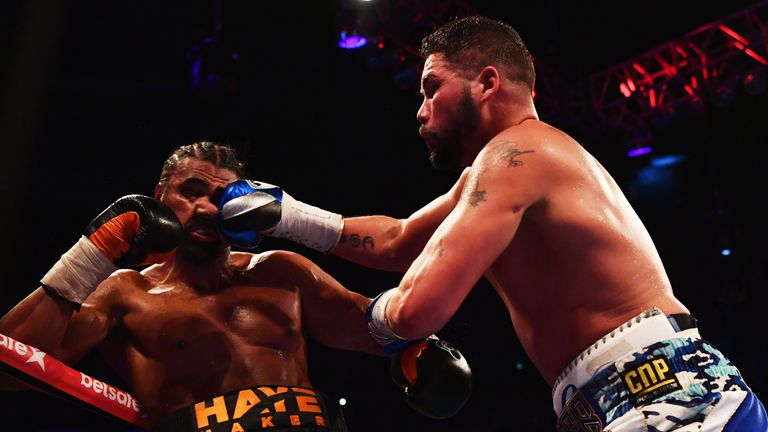 Tony Bellew's trainer Dave Coldwell insists they will seek new challenges if David Haye's Achilles injury prevents a rematch.
David Haye's fans want a rematch but Haye isn't someone that can give us a date. With an active fighter like Joseph Parker or Deontay Wilder, we can make a date.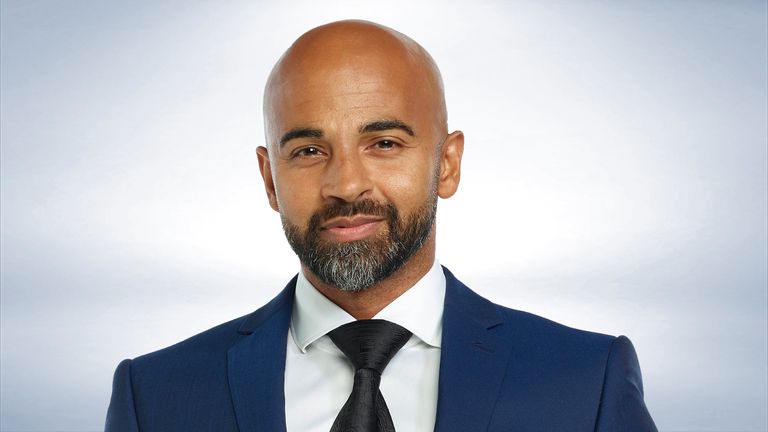 Haye isn't going to know if he can fight again until he starts boxing training.
Dave Coldwell
We don't know if Haye is ever going to fight again. So if we want to fight in October, are you telling me Haye can do that?
He's got a bad injury. It's great to see him walking again, but Haye isn't going to know if he can fight again until he starts boxing training. I'm not talking about lifting weights or doing a leg press. I'm talking about dynamic boxing, taking quick steps to his left or right, and pushing off his back foot.
Don't forget, I said in the build-up to the last fight that Haye doesn't know if his body will hold up. It happened just like I said it would. How does he now know that his body will cope with the rigours of training? If so, will it be a year that he's out? What is Tony supposed to do, just sit and fight nobody?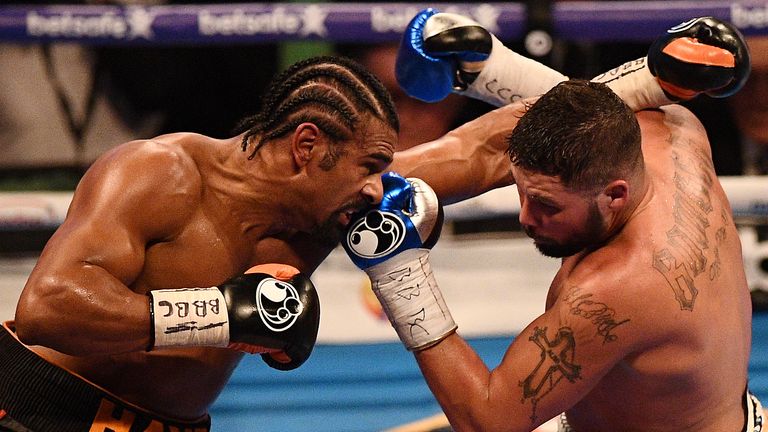 Tony will determine his own future. If you remember, I wanted him to retire. He will decide. He wants the biggest challenge that pays him the most.
There's a few names on the hat. If you're stepping up to heavyweight and going for a world title, Parker is not a giant height-wise. He's a little bit green, and Tony's brain is fantastic. Wilder is long and dynamic, but technically he's the weakest [of the heavyweight champions].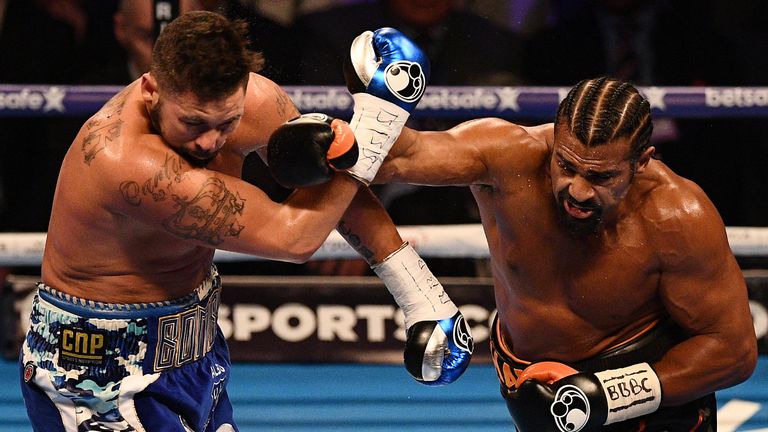 We touched pads and Tony's hand [after surgery] seems better than we thought. I would expect him to fight in autumn or winter.
Watch Brook vs Spence Jr, from Bramall Lane, Sheffield, May 27, live on Sky Sports Box Office. You can book the event online here.