Gervonta Davis remains undefeated but his crushing stoppage win over Francisco Fonseca means the IBF super-featherweight title remains vacant.
'Tank' finished the fight in strange fashion as a left hand to the back of the head left Fonseca unable to beat the count.
Davis though failed to make weight by two pounds ahead of the T-Mobile Arena's chief support act and was consequently stripped of his belt meaning only Fonseca could have walked away with the IBF strap.
The 22-year-old southpaw ultimately outclassed his Costa Rican opponent from start to finish and Davis will now likely move up to join the lightweight ranks.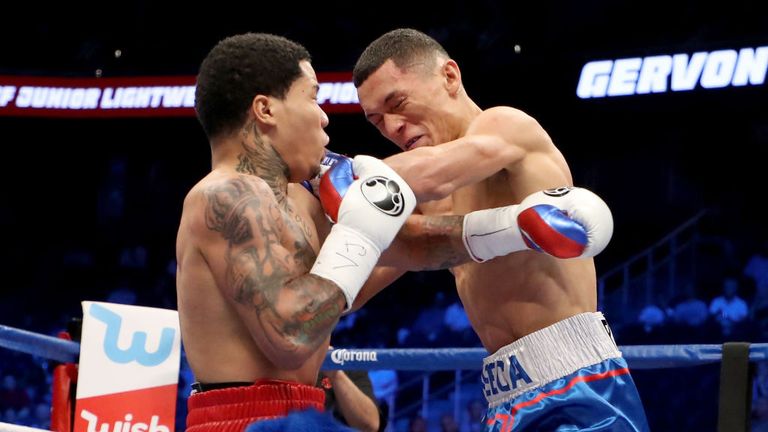 The Floyd Mayweather protégé started the fight on the front foot, stalking down Fonseca, moving in and out of range with a loose and languid frame to fire home to both the head and body, looking for a highlight reel knockout early on.
In the second, Fonseca, 23, found some tidy work and landed his fair share of hooks as Davis remained on the hunt for that one big show-stopping punch, two huge left uppercuts drawing oohs and ahhs from the crowd.
The uppercuts continued to rip home in the next few as Davis exploded into life, the Baltimore man showboating as he played up to the crowd with his hands tucked behind his back.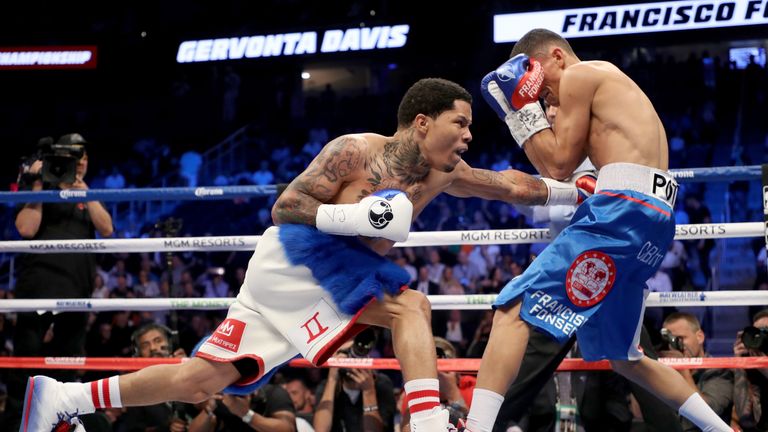 Fonseca though was in no mood to play games and landed his own heavy-handed combinations in the fourth to remind Davis that he was not going to go down without a fight, knowing an elusive world title was the prize at stake.
Despite a promising start in the fifth for the unbeaten Costa Rican, the tide quickly turned back in favour of 'Tank' who produced some clubbing and heavy-handed blows.
Fonseca though remained composed and lands a huge left hand flush in the next stanza, his best of the fight, that staggered the 22-year-old on the ropes. Davis though was quick to reply with two familiar crunching uppercuts.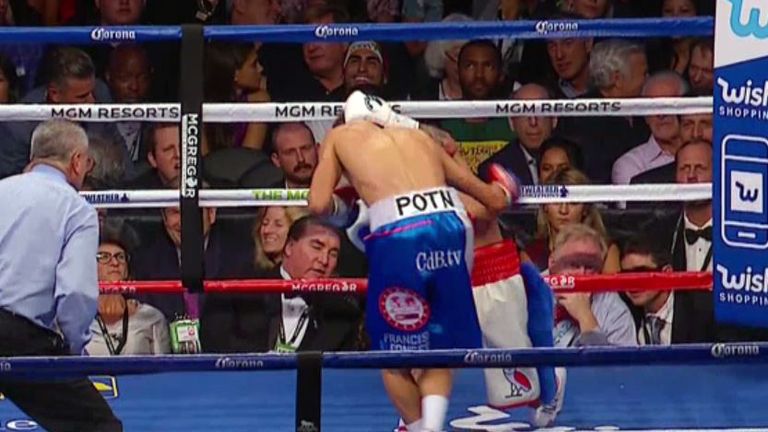 The end finally came in bizarre circumstances as Davis landed a flush left hand that stunned Fonseca before a cuffing shot to the back of the head left the Costa Rican on the canvas with his head in his hands unable to beat the count.
Speaking after the fight, Davis said: "I caught him with a body shot before that punch and it hurt him, he took advantage of me swinging and I hit the back of his head and he fell down.
"I don't think the finishing shot was illegal.
"Me missing the weight was a mistake, I'm young and growing. I apologise for me missing the weight and it won't happen again.
"I don't want to make any excuses, I know I can do more in the sport."