Sky Scholar and boxer Jack Bateson staying smart on road to Rio Olympics
Last Updated: 24/03/17 1:29pm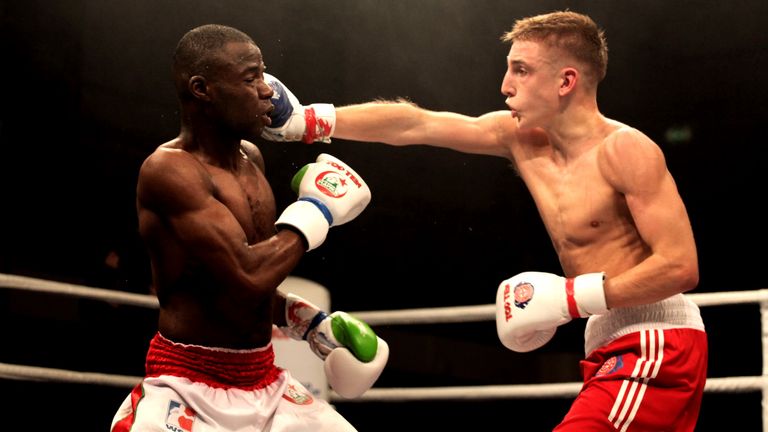 The aspirations for competing in the Olympic arena next year burn brightly after a dazzling start to 2015 for Jack Bateson.
The 20-year-old Sky Academy Sports Scholar has been showing off his skills around the world in the flyweight division. Here's Jack's latest blog on his painful and thrilling battles in the ring as he continues his fight for a place at Brazil... 
It's been a positive start to the year, after winning my first World Series of Boxing (WSB) bout in February and bringing home a silver medal from the Strandja tournament in Bulgaria.
I know how important it is to get my name up there with the best in the flyweight division this year before I go down my route of qualification for the Olympics in Brazil. Some are looking to qualify through the World Series of Boxing which is probably the hardest route because in most cases you have to be ranked inside the top two places of your weight division.  
I had improved so much since our first contest so I was confident of winning gold
Jack Bateson in Sofia
There are 16 different teams competing in the WSB, with up to three boxers per weight category in each team. By entering at least one contest in the WSB you are eligible to compete in another Olympic qualifying tournament next year, improving your chance of qualification. 
My chances of Olympic qualification will come in the Europeans, Worlds and other qualifying tournaments this year and the beginning of 2016.
I found out that I would be making my debut in the WSB just five days before. I was preparing for the Bocskai tournament in Hungary when (GB performance director) Rob McCracken gave me the chance to represent the British Lionhearts at home in London instead. I was well up for it and was excited to box over the WSB five rounds compared to the amateur three rounds.
It almost felt like I was making my pro debut.  I was confident I would win but it was all new to me so of course I was more nervous than usual. The professional-style hand wraps, the small 10oz lace-up gloves, the feeling of boxing without a vest and coming out to a roaring crowd and my fight music. To be honest, I loved every minute of it and it got me excited for what the future holds.
I picked up a win against the 27-year-old Algerian Abdelhakaim El Barka by a unanimous decision with all three judges giving me every round. After a nervy start I found my rhythm in the contest and started to score the eye-catching shots. As the bout progressed, I got better. My coaches were happy and it was amazing to have a loud team of Leeds fans there to spur me on to the win.
My friends and family travelled down to the famous York Hall, Bethnal Green to support me with Leeds United flags and plenty of enthusiasm in support which I am really grateful for.
In the contest I clashed heads with my opponent causing a small cut over my eye. This was a first for me and another experience for me to tick off on my list in the fight game. I had stitches and was given a week off sparring so it could heal before my next contest.
Strandja Boxing Tournament, Bulgaria
Two weeks after my WSB debut, I boxed in my first tournament of the year in Sofia, Bulgaria. On arrival we were told there were more entries this year than ever before, making it a great tournament to be a part of. There were 37 countries with 16 boxers entering in my weight category.
In the round of 16 I boxed against Myles Casey from Ireland. Southpaw Casey is the current senior Irish champion at flyweight and was going to be a good test for my first bout of the tournament.
After a good opening performance I came out with a unanimous decision, winning every round against a tough and awkward opponent.
In the quarter-finals I faced Koryun Soghomonyan of Armenia, a very experienced fighter who has picked up plenty of international honours, such as World Junior champion, Youth European champion and European U-23 champion.
I knew this was going to be tough as I grew up in the youth international tournaments being in the same weight division as Soghomonyan. My coaches and I had a good game plan and were confident a good performance would see me through to the semi-final.
After three cagey rounds I felt I was one step ahead of my opponent and was pressing the fight for the majority of the contest. The judges agreed and I won by a split decision picking up a good scalp and putting me into the medal stages.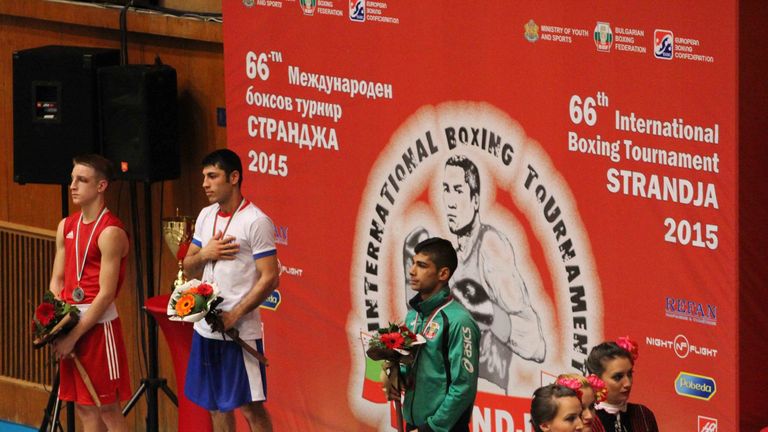 In the semi-final I was scheduled to face Bulgarian Daniel Asenov. Due to a cut he sustained in his quarter-final against Thailand, he was forced to pull out which gave me a walkover to the final against world ranked No 4 Shakhobidin Zoirov of Uzbekistan.
I had faced him a year before in a round robin tournament in Kazakhstan. It was only my second fight as a flyweight after moving up from the light-flyweight division. I lost on points in a competitive close contest.
I remembered Zoirov being very awkward with his low hands and southpaw stance, using his footwork to get him in and out of range. I had improved so much since our first contest so I was confident of winning gold.
After a close opening round I was edged out by my opponent and knew I was going to have to win the next two to put me on top of the podium. My opponent got better as the bout went on and had showed that he had also improved since our last encounter. The better man won on the day and it wasn't meant to be.
After a hard week of competing, I was happy to bring home a silver in the famous Strandja tournament and confident that if I am to meet Zoirov again I can change my tactics and game plan to avenge the loss.
Jack Bateson is one of 11 athletes being supported through the Sky Academy Sports Scholarships scheme.
The Scholarships offer a programme of support tailored to each athletes specific requirements covering areas such as funding, media coaching, mentoring and wider developmental support.