Commonwealth Games: Glasgow 2014 hailed as the best ever by organising chief
Last Updated: 03/08/14 11:32pm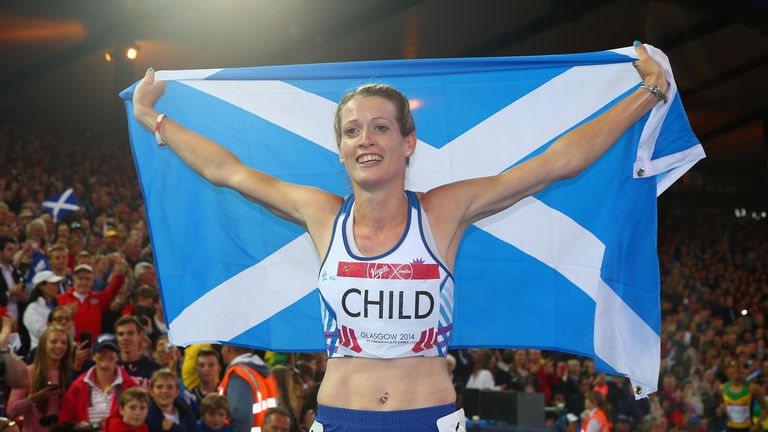 Organisers have described the 2014 Commonwealth Games in Glasgow as the best in the event's history thanks to the quality of the competitive action.
Commonwealth Games Federation chief executive Mike Hooper said the sporting excellence was backed up by well-run venues, a strong legacy plan and a warm welcome from volunteers and Glaswegians alike.
The 2018 Games will be held on the Gold Coast in Australia.
"These have been great Games and, in my view, the stand-out Games in the history of the movement," said Hooper.
"We're delighted with the Glasgow Games and they're all very excited about the future of the movement going forward to Gold Coast and beyond.
These have been great Games and, in my view, the stand-out Games in the history of the movement.
Mike Hooper
"We've got 37 nations on the medal tally, one more than in Delhi, and that's a very good outcome for the Games movement. The spirit of these Games has continued to endure."
Hooper's senitments were echoed by Commonwealth Games Federation president Prince Imran at the closing ceremony at Hampden Park.  
"The Games have made us all very proud and truly brought our family together. Scotland, and Glasgow, you really have delivered in every aspect the best Games ever," Prince Imran said.
Hooper identified the success of host nation Scotland - and neighbours England, who topped the medal table - as another key ingredient in the event's success.
"Scotland has at least doubled its tally from Delhi," added Hooper.
Great outcome
"To finish fourth overall on the medals tally is a great outcome for our hosts and it really has contributed to ensuring that these Games will be truly remembered as fantastic.
"Congratulations to England as well. Its position at the top of the medal table has been guaranteed. I'm sure the Australians will now come out hard in Gold Coast in four years' time to regain top spot."
More than 4,000 athletes from 71 nations competed in 17 sports took part in the action in Glasgow, with 142 Games records and nine world records set in the first 10 days of competition.
Meanwhile, Lord Smith of Kelvin, the chairman of Glasgow 2014's organising committee, praised politicians for avoiding using the event as a means of furthering their cause ahead of next month's Scottish independence referendum.
"I think all politicians have kept politics out of this. We're apolitical and we stay that way," he said.
"I think people have behaved very well over this. I have not detected any politics throughout my six-and-a-half years of actually chairing these Games."