Commonwealth Games: Sport Scotland hope hosts' impressive display will inspire young athletes
Last Updated: 04/08/14 12:46pm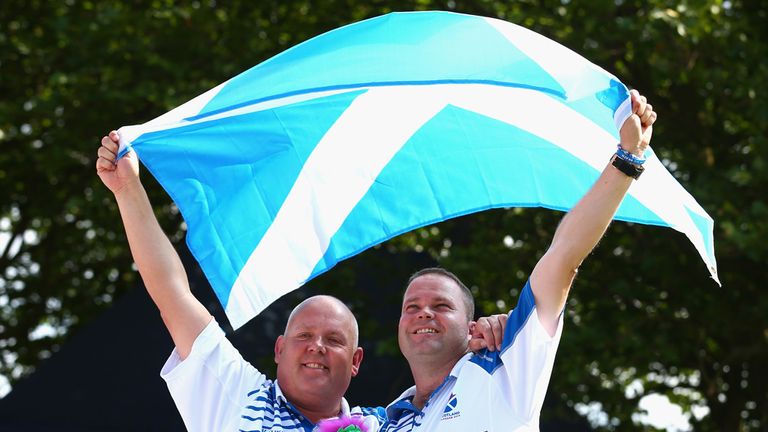 Sport Scotland hope the host nation's impressive showing at the Commonwealth Games in Glasgow will inspire young athletes to pursue their dreams.
The Games were deemed a huge success for Team Scotland, who collected a record 53 medals, including 19 golds, 20 more than they amassed in Delhi four years ago.
Speaking to Sky Sports News, Stewart Harris, the chief executive of Sport Scotland, said: "We have provided a system for sport and high performance sport over the last 10 to 14 years,
"That has allowed athletes across a range of sports good quality support; science, medicine, strength and conditioning to allow them to achieve their dreams."
And with an infrastructure in place to build new facilities to support young athletes, questions have been raised as to whether the aspiring talent will benefit from the investment.
Alex Richardson, the founder of Glasgow's Gladiator Weightlifting club said: "These new facilities are going to be fantastic in terms of re-generation. It's great because it will create more jobs within departments.
"But these new facilities will have to be put to good use, so you want to get them as full as you can and the easy way to do that is to cut the funding on these sports groups and the theory is the athletes will be forced to move to the new facilities.
"But in reality these kids come from low income families and can't travel four or five miles and they can't afford £5 a time to get to the facilities."